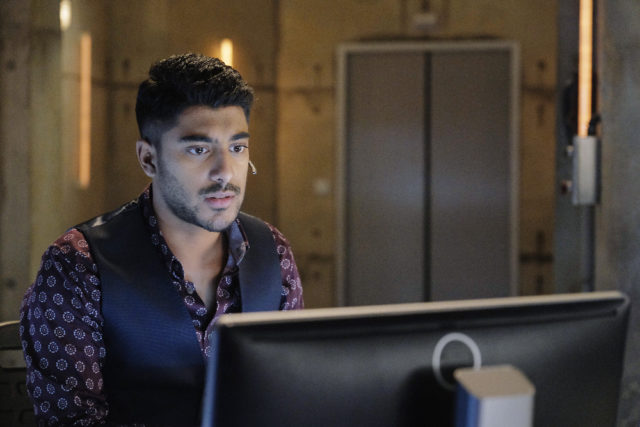 Ritesh Rajan is recognizable for his roles in several television series and for his film roles. Most recently, Ritesh is recognized for his role as Linus in ABC Family/Freeform's "Stitchers". Ritesh Rajan is a talented American actor of Indian descent. He trained as an actor and has both comedic and dramatic skills.
Here are 5 things you didn't know about Ritesh Rajan.
1. Born in New York
Ritesh Rajan was born in White Plains, New York on October 23, 1988. He is the middle child of Indian American parents. He has 1 brother and 1 sister. Ritesh graduated from Mahopac High School and went to New York University. While attending New York University's Tisch School of Arts, Ritesh trained at the Stella Adler Studio of Acting.
2. Trained in Bhangra
Ritesh was introduced to Bhangra while he was a Freshman at New York University. Bhangra is a traditional style of dance originating from the Majha region of the area of Punjab in India. During the 1950's, a free form style dance of Bhangra became widely popular in India, particularly among college students and a completion was begun. Ritesh Rajan picked up the style of dance in college and became the co-captain of a hip hop/Bhangra fusion dance team. The collegiate team competed nationally and internationally. Today, Ritesh teaches Zumba classes in Los Angeles, California where he uses the Punjabi Bhangra style of dance mixed with hip hop.
3. Television Career
A role in an episode of "Law and Order" in 2010 was Ritesh's breakthrough into professional acting. He also appeared in episodes of "Baby Daddy" and the long running daytime soap opera "All My Children". Ratesh had a rule in the television series "A Gifted Man" which aired during the 2011-2012 season. More recently Ratesh appears in 2 episodes of "Star War Rebels" as the voice of Tristen Wren and in the ABC Family procedural drama "Stitches".
4. Film Career
In 2010 the young actor Ratesh Rajan was cast as a First Nation Soldier in the M. Night Shyamalan film "The Last Airbender". In 2016 Ratesh was cast as the voice of Mowgli's father in the Disney animated film "The Jungle Book. With just 7 years in the acting business, it seems that the talented Ratesh Rajan is on to a great start to his acting career.
5. "Stitchers"
"Stitchers" is a procedural drama airing on ABC Family's newly named "Freeform" network. "Stitchers" premiered in 2015 and began its third season this month. "Stitchers" follows a group of 5 highly intelligent people recruited by a covert government agency to solve cold cases. The group does so by using their intelligence and by extracting the memories from victims to solve the cases. Ratesh Rajan plays Linus Ahluwalia, a nerdy bioelectrical engineer.
Ahluwalia works with the covert government agents Maggie, Kirsten, Cameron and Camille as they try to solve the cases. The group consists of a brilliant minds including a neuroscientist and a computer scientist. "Stitches" also has a social media app called "Hack the Case". With this app, viewers are exposed to a virtual reality world where they can use clues to solve cases on their own. Winners are entered into a sweepstakes with the chance to win a trip to Los Angeles, California where the winner will have an action figure made in his or her image. Ratesh Rajan brings his talent to this interesting television drama series.