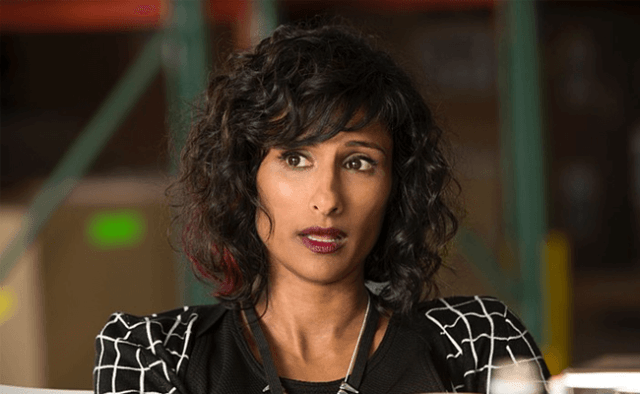 Sarayu Rao, who is also known by the name Sarayu R. Blue, is an American born and raised actress. Best known for her work as Angela on the sitcom "Sons of Tucson," which aired on Fox, and "Monday Mornings" in the role of Dr. Sydney Napur, which aired on TNT. In addition to these roles where you may know the actress from, she has also guest started on several other popular television shows.
Even if you love her work, there may be a few things about her life and background you weren't aware of. Get all the info on her, her career and life here.
Her Parents are of Indian Heritage
Blue was born on March 7, 1975 into a Brahmin family with Andhra origin that was from India. Her family spoke Telugu, including her parents. Her mother, Malathi, wrote articles and short stories in both English and Telugu.
She Pursued the Art of Performing Early in Life
From her early life, Saraya Blue showed an interested in acting, drama and performing. While attending West High School, in Madison, Wisconsin, she learned more about these arts and even performed in "Oklahoma" the musical that was put on by her classmates.
Her First Notable Role was in 2007
The first notable role that Sarayu Rao achieved was in 2007 for the film that was entitled "Lions for Lambs." In this movie, she acted alongside Meryl Streep, Tom Cruise and Robert Redford. With this A-list line-up, there's no doubt that this was a pretty big opportunity for Blue and something that helped to propel her acting career to where it is today.
Acting Was Her Education and Career
There are some modern actors and actresses who pursue their education in all sorts of "practical" areas, such as accounting, finance, law, etc. For Sarayu Rao, it was never a question what she wanted to do, which is why she attended the American Conservatory Theater, which was located in San Francisco, in order to earn a master's degree in fine arts.
Her Spouse is in the World of Hollywood, Too
When you are an actor or actress, it isn't unusual to fall for someone that is living this type of life as well. After all, those in the "limelight" often have hectic, unpredictable lives, which means they need someone who "gets it." This is why it wasn't a surprise when Saraya fell for a cameraman. Jonathan Blue, who is now her husband, understood her life, which is what helped make them such a great couple.
As you can see, there are quite a few interesting bits of information about Saraya Rao that you may have never heard before. If you love this actress, you aren't alone. She is beloved by other actors and actresses, as well as audiences. She also has a very inspiring and budding career, one that is bound to help her produce a number of great things now and in the future.