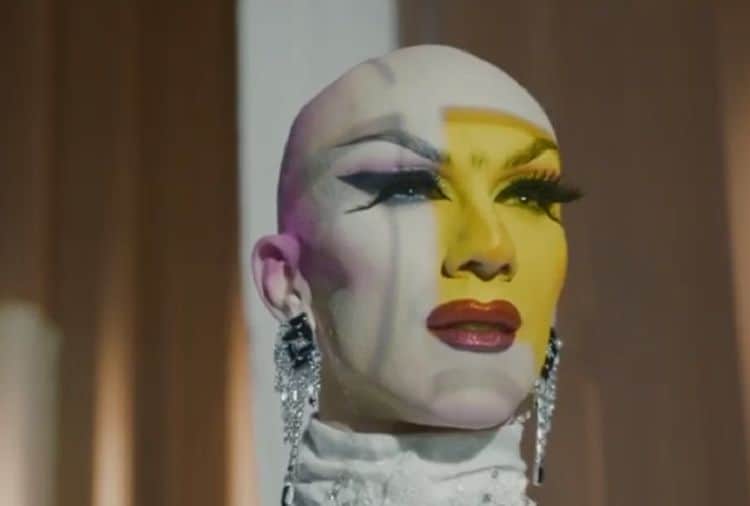 Sasha Velour was born as Alexander Hedges Steinberg in Berkeley, California on June 25, 1987. Now based in Brooklyn, New York, Velour is a drag queen, a designer, an illustrator and a creative director. Although Sasha Velour is best-known for performing as a drag queen, her creative fields include fashion, music, and publishing. Sasha Velour became a drag queen while still in high school and this was something that both her parents supported. While well-known on the drag scene and in creative circles, Velour did not shoot to fame until winning the 9th season of RuPaul's Drag Race in June 2017. Here are five facts you might not know about Sasha Velour.
1. Velour is a Talented Artist
Velour is not just a talented stage performer, she is also an amazing artist. She is particularly talented in the areas of illustration and comics. Some of her work has appeared in publications such as Comic Workbook Magazine, InkBRICK, The Nib, and QU33R. Her work is credited under the names of either Sasha Velour or Sasha Steinberg. Velour also created 'Stonewall'; a series of comics about the Stonewall riots. Furthermore, Velour had a solo gallery to show her illustrative work in March 2016. It was called 'Nightrooms' and was shown at the Black Box Gallery in Brooklyn.
2. Velour's Bold Head Is More Than a Fashion Statement
Velour is known for often performing with a bald head. It is easy to assume that this look is an attempt to stand out and make a statement. While there is possibly an element of truth in this, there is a much deeper purpose to Velour's head shaving. It is a tribute to her mother, Jane Hedges, who suffered from cancer and lost her hair while undergoing chemotherapy treatment. Velour's mother sadly died in 2015.
3. Velour Has Russian Roots
Velour has Russian roots and his father worked as a Russian historian at the University of Illinois before teaching Russian history at Yale University. When Velour graduated from university, he went back to his roots by working at the Russian State Hermitage Museum in St. Petersburg, Russia, as a part-time security guard. He was a Fulbright Scholar in Moscow in 2010.
4. Velour Produces a Drag Show
Each month in Brooklyn, a drag show called 'Nightgowns' takes place. This event was first launched in August 2017. Sasha Velour is the producer of this show which takes place in a variety of locations across Brooklyn, including National Sawdust and Bizarre Bushwick. It has received fantastic reviews from many well -respected publications, including The New York Times.
5. Velour Has a Magazine
In the summer of 2014, Sasha Velour launched her own magazine with her partner John Jacob Lee, also known as Johnny Velour. It was originally called 'VYM' Magazine but it is now called 'Velour, The Drag Magazine'. The first edition of this bi-yearly publication was released in June 15 with the headline 'What is Drag?'. The aim of this publication is to illustrate the purpose, beauty, and power of drag. Sasha Velour is the artistic director for the magazine.