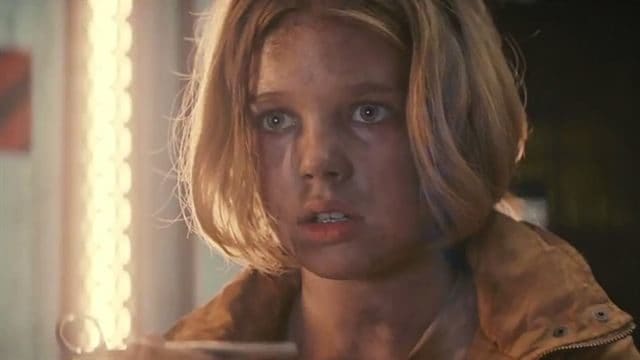 Teagan Croft is an Australian actress who is best known for her appearance on the film "The Osiris Child" in 2016. She played the part of Indi Sommerville in the movie. Croft is a newcomer to the entertainment industry and she's in the process of building her fan base. So far, she has been well received by the public, but we just don't know enough about her yet. You probably don't know much about her yet, but we believe that this rising young star is going to rise high in her career. Here are five things that you probably didn't know about her.
1. Croft doesn't look her age
Teagan Croft is new to acting and at first glance, you might think that she is sixteen years old. Surprisingly, she is just thirteen. This will be something that will serve her well in acting. It will open up more parts for her to play as she moves forward in her acting career.
2. She began her career in Australia
Teagan first caught the attention of Industry professionals in her brilliant turn as Scout in "To Kill A Mocking Bird". She later secured the lead role of Indi Sommerville in the Feature Film "The Osiris Child", it was her first film role. Croft later appeared in a guest role in the Australian television series "Home and Away." The series centers on the residents of a small coastal town called Summer Bay. It's located in New South Wales, Australia. The show focuses on the lives of the people in the town, chronicling their ups and downs, their loves, happiness, sadness and lives in general. The name of her character in the show is Bella Longergan and she appeared for five concurrent episodes.
3. She gained more ground in "The Osiris Child"
While Teagan didn't get a front placement for her work in "Home and Away," she was given a higher billing in "The Osiris Child." This helped in getting her foot a little more firmly in the door for more television and film gigs. She played the role of Indi Sommerville in the popular Australian film that was released in 2016. She is off to a good start, and gaining momentum.
4. She's making her debut in U.S. film
This is a big step up for the young Australian girl. The teenager was chosen for a part in the upcoming television series "Titans." Croft will play the role of Raven, which is a much sought after role. She's the lucky girl and it's a bit of a surprise, because Teagan is so new to film that most people thought that they would go with a more well known actress. Well, this is Teagan's opportunity to shine and show the world exactly what she is capable of.
5. Teagan Croft has accomplished a true first
Croft has earned the distinction of being the first actress to play the DC comics Raven. the live action production is currently in the pre-production stage of development. So far, we know that Croft is slated to appear in 2018, in episodes 1.11.2 and 1.3. They're not leaking out any more information than this, but for her new and growing fan base, this is great news. We think that you can expect to see and hear a lot more from Teagan Croft in the near future.