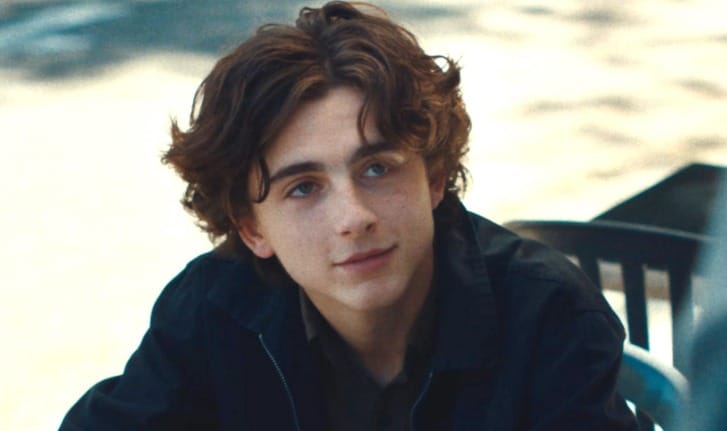 Timothee Chalamet is an American actor and performer who kicked off his career as an actor appearing in two short version films. After these appearances, he gained attention and was cast in the tv series "Homeland" as Finn Walden. He is best known to the public for his role in the hit series, along with more recent appearances in the films, "Interstellar," Men, Women and Children" and "Call Me by Your Name." We know that he's a good actor who is gaining in popularity with the public, but here are five things that you probably didn't know about him.
He's a native New Yorker
Timothee was born to a Jewish-American Mother who is half Russian and half Austrian. his father is French. Chalamet was raised the Hell's Kitchen area of Manhattan, in New York City. Growing up in this area gave him access to multiple venues that are conducive to the development of a young actor who is seeking to make his mark in the industry.
Showbiz runs in his family
Timothee's mother, Nicole Flender is an actress, but she isn't the only member of the family in the business. His mother's father, Harold Flender was a screenwriter and writer. The brother of his mother is the famous director Rodman Flender, so it's easy to see where Timothee gets is talent as there are three family members on his mother's side, who have chosen careers in the film industry.
He's big into social media
Although Timothee is an up and coming young star in the making, there isn't a lot of information that is readily available about his personal life. We believe that this will change in the near future, but he's not exactly hiding under a rock. Timothee is very active in social media and on Twitter, he has more than two thousand followers. He uses the site fairly often and has made over four hundred Tweets. He's also active on Facebook, and also uploads pictures to Instagram. If you can't find him anywhere else on the internet, check his social media accounts for more information.
His name has a unique pronunciation
Timothee goes by a few nicknames including Timmy, Teemo, Timothy and Tim, but his name is really pronounced Timo-Tay. This is the French pronunciation of the name Timothy, which was taken from the bible. he is proud of the French heritage that he inherits from his father. Chalamet is fluent in the French language and can even speak a little Italian.
He has two film projects in the works
If you're a fan of Timothee Chalamet, then you have something new to look forward to. He's been busy working on two new titles. The first is called "A Rainy Day in New York." Not much has been released about it, but here's what we know. It's a comedy written and directed by Woody Allen. Timothee Chalamet gets top billing as the lead, followed by Jude Law and Kelly Rohrback. It's currently in the post production stage and is set for release in 2018.
The second is a Drama called "Beautiful Boy." It is the story that is seen through the eyes of a father (Steve Carell), who watches his son struggle through an addiction to meth and his recovery. Chalamet is the son and Maura Tierney also co-stars with Timothee and Carell. The trio are directed by Felix van Groeningen. This film is also in the post production stage and is scheduled for release in 2018. The writers are David Sheff and Nic Sheff.