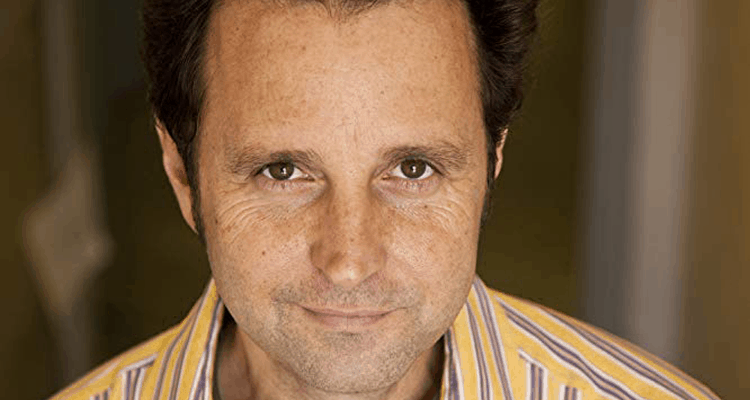 Richard Gabai is a veteran of Film, Television, and the LA Rock Scene with a very diverse body of work. He just wrapped "A Gingerbread Romance" which premiers December 16th on The Hallmark Channel. His career began with a series of cult, genre, and family films including the Quentin Tarantino favorite "Vice Girls," the Genesis Award winning, "The Bike Squad," and the groundbreaking "Call of the Wild 3D." Richard's Indie thriller "InSight" was theatrically released to critical acclaim Yahoo Movies calling it "Well Directed and Acted from Start to Finish." His period Western "Justice" starring Jackson Rathbone, Jamie-Lynn Sigler, Steven Lang, Nathan Parsons, Ellen Hollman, Quenton Aaron, and Robert Carradine was picked up and released by Universal last year. He also continues to work as an actor and a musician, his latest album "Double Life" is available on all of the streaming platforms. Additionally, Richard was a producer on both Steve Boyum's Fox feature "Supercross" and the Toronto Discovery Award Winner "Beautiful Boy," which starred Michael Sheen and Maria Bello.
1. Richard's first job was Frying Corn Dogs
Yes, my first job was at Carousel Snacks in the Northridge Mall.  I wore an orange apron and matching plastic visor.  My main duties included frying corn dogs and the ever treacherous task of emptying the vat of still very hot oil at the end of the day.  I looked so young at 16 that customers threatened my manager with calling Child Protective Services.  I later moved on to the big time with Subway and then eventually my long term high school gig selling shoes at The Wild Pair.
2. Richard had to do 67 Takes of One Line on His First National Commercial
That's true. It was my first Union job in an Old Milwaukee Beer Commercial. The budget was huge.  We shot at Dodger Stadium with probably 500 extras.  The set up was a beer vendor carrying a huge keg of beer, "Get your ice cold beer here…"  Anyway the guy next to me orders one and the keg gets passed down the row annoying everyone in the stands who is trying to watch the game.  When it lands next to him I say, "Hey I'll take one of those!"  This infuriates everyone in the aisle – who then shoot me a seriously dirty look.  I was sure I nailed my first take.  Then we did another, and another, and another.  I started getting notes like, "Richard can you raise your left eyebrow a little higher?!?"  What the?!?!  Anyway we break of lunch after about 31 takes.  I was sweating.  During the break the director came over to me and said, "We are going to use the first one, but the client likes to see us fill the day."  I was relieved but that didn't stop 'em from doing another 36 takes of the same line after lunch.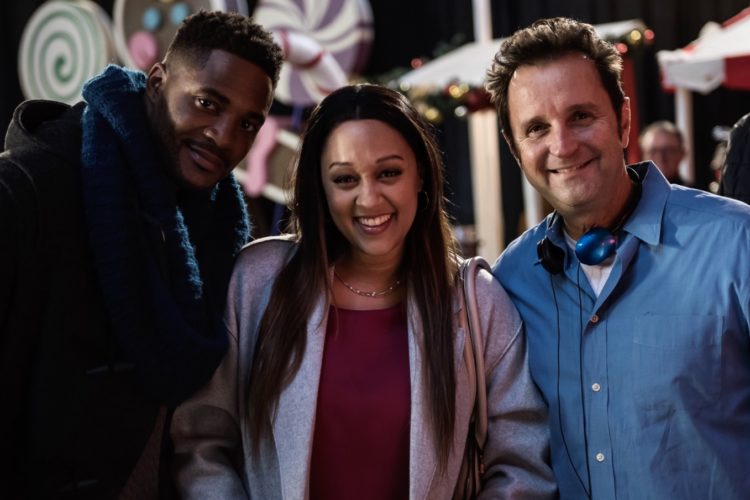 3. Stone Temple Pilots Used to Open up For Richard's Band, The Checks
They were called Mighty Joe Young at the time but yes we played on the same bill many times at the now defunct bet legendary Sunset Strip rock club The Coconut Teaszer.  A few years ago their booking guy called me out of the blue to see what I was doing. Though I remembered Mighty Joe Young honestly I had no idea that they became STP.
Music has been a steady in my creative life and I recorded a new album last year at the late great Glen Campbell's family studio with his brilliant son Cal Campbell engineering and producing.  Check out the album "Double Life" on any of the streaming services if you get a chance.
Richard's Songs have been used in dozens of film and TV projects. One song in particular "Big Black Cadillac" has been used in 10 different movies and TV shows.
4. Call of the Wild 3D was The First Independent Digital 3D Feature Film
We shot this modern retelling of the Jack London classic on location in Montana where there is an actual dogsled race called The Race to The Sky and we integrated into the event.  We were crazy enough to shoot in digital stereoscopic 3D on 750K budget in 15 days.  We had an amazing cast that included Christopher Lloyd, Aimee Teegarden, Veronica Cartwright, Wes Studi, and Timothy Bottoms.  It was freezing cold – sometimes the hard drives would freeze up so we attached foot warmers to try and keep them spinning.  In the end though the film was a success!
5. Richard's Thriller "InSight" and Western "Justice" were shot in Haunted and Historic Locations.
Linda Vista Hospital in the Boyle Heights area of Los Angeles, where we shot portions of both "InSight," and "Imaginary Friend" is said to be haunted.  The hospital was opened in 1904 to serve the Sante Fe Railroad and was finally shut down in 1991 after the mortality rate hit record highs. Three spirits in particular have been sighted by the film crews who have worked there on multiple occasions: a little girl lurks in the surgical room; a young woman paces the hallways of the third floor; and the spirit of an orderly still makes his daily rounds.
"Justice" was filmed at the Historic Bonanza Creek Ranch in Sante Fe new Mexico where classics like "3:10 to Yuma," "Silverado," "Butch Cassidy and the Sundance Kid," and "Laramie" with James Steward were shot.    "The Cowboys" starring John Wayne and a very young Robert Carradine was also produced there and I was able to bring Robert back to Bonanza Creek to film "Justice."
Richard's Latest movie, "A Gingerbread Romance," starring Tia Mowry Hardrict and Duane Henry premiere's on The Hallmark Channel as part of its #CountDownToChristmas Sunday December 16th at 8pm, 7 Central. Follow Richard Gabai on Instagram: @Richard_Gabai on Twitter @RichardGabai or visit www.RichardGabai.net.