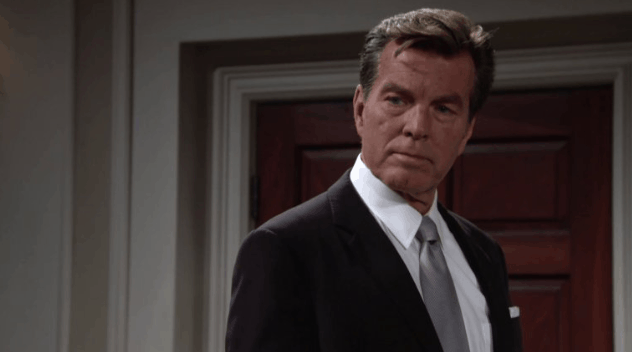 Young and the Restless fans took home a lot of wins at the 2019 Emmy Awards, but not one of their actresses was nominated for a role in the Lead Actress Category. However, they did take home a nominee on the category of Outstanding Lead Actor. That was the talented and amazing Peter Bergman, and he is always a winner in our books. He took home this nomination, and we are not mad about it. He's been gracing our screens with his sheer talent for decades, but he did not win. He lost to the also talented Maurice Benard from General Hospital, and you can't even be mad about that. But, for now, we though we might share some of the most fun facts we could gather about the talented Mr. Bergman. We love him, so we want to share some of his accomplishments.
He Worked in Construction
You don't hear this much, but he was not a bartender or a waiter or something like that when he was working hard to make it big in the entertainment industry. In fact, he was a man who took a different approach. He needed work that didn't pay on tips, and so he took work as a construction worker. It takes a certain amount of patience, skill, and talent to work in this world and still manage to look so dapper and put together all the time, and he made it work. For now, though, we have to wonder if he did this thinking that he needed to fall back on something bigger if his career didn't work out? It did, though, and that is impressive enough for us. We love him, and it's hard for us to imagine him wielding a hard hat and a hammer.
He's Not The First Jack
Is this so impossible to believe? We are always the people who believe that he is the man who is Jack Abbott, and there is not another man in the world and run with it as he has, but this is the role he is working with. He was not the first Jack, and that astonishes us every single time we realize it is the truth. He was actually a replacement actor for a man called Terry Lester, who was Jack before Peter Bergman. We are shocked every single time we hear this, but he did something amazing taking this over and making it his own. We love it, and we love that he was able to accomplish that. He made us forget he was not the one and only.
He's Kissed One of the Most Famous Women in the World
There was a time in Hollywood when Pamela Anderson was the hottest woman in the business. She was the woman all women wanted to be and all men wanted to be with, and he was fortunate to work with her. He got to play a role on the hit show "The Nanny," and she was also playing a role there at the same time. They got to kiss while they were on the show, and that is his claim to fame when it comes to kissing one of the most famous women in the world. He probably still tells that story at the dinner table – when he is wife is not around to hear about it.
He and Victor Have Real Life Problems
You might think that Jack and Victor are just great enemies on television, but there was a time when they were that way in real life, too. There was a time when they did not get along at all in real life, back in the late 80s when he took over this role from another man. And that was big news, and it was obvious. We don't know what they didn't get along for, what happened between them, or how it all went down, but they did not have much to stay to one another that was very nice. However, they were able to make it work and get along in the end. In fact, they get along well and have a tremendous amount of respect for one another now. It is a beautiful thing.