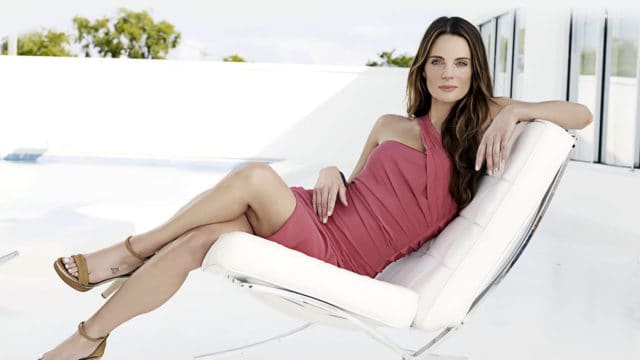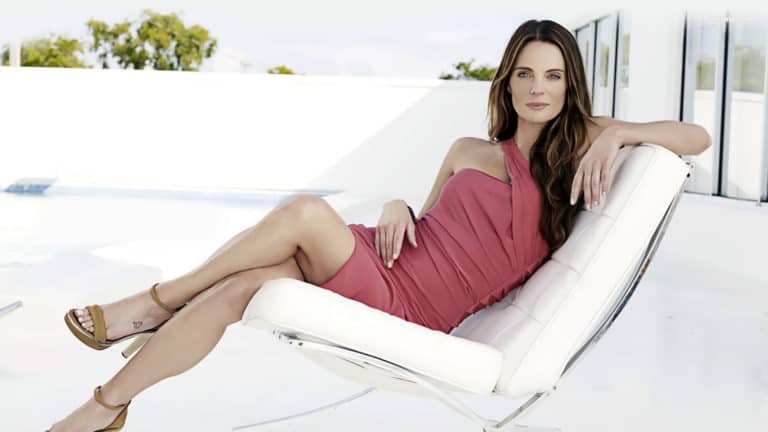 Gabrielle Anwar should be a familiar face since she's been in a number of different productions throughout her career. But to ask what she's been up to lately is kind of relative since she's been pretty busy throughout the length of her career. Having started out in the mid to late 80's with her career she's carried a lot of roles from the most mundane to the grandiose in which she's been seen as pretty good despite not being remembered by a lot of people. Personally the role I recall her in, possibly the first time I ever saw her, was in The Three Musketeers, the Disney version with Tim Curry, Keifer Sutherland, Charlie Sheen, Oliver Platt, and of course Chris O'Donnell. She played Queen Anne at that point and was somehow not one of the most respected characters simply because she was a supporting character and nothing else. But quite honestly she was probably one of the strongest characters in the movie despite the fact that she was supposed to act entirely feminine and be unable to show much of a dangerous side. That of course is something that seems completely unlike her character since in other films and TV shows she's been the unstoppable and very unpredictable character that too many take for granted and don't seem to think is all that tough.
That wasn't the case in Burn Notice however when she played the part of Fiona. During the course of that show she was a main character and didn't have to take guff from anyone. She was bad as they came in terms of being tough and able to take care of herself, and it was a fun role to watch. Something about her character seems to indicate that she's every bit as tough as she looks, mentally and emotionally if not physically. But seeing her on screen taking people out left and right like it's no big thing was a treat that a lot of fans should be able to agree is just absolutely awesome. Her ability to portray a tough and unyielding individual is a serious boon that's taken her through a few roles, but being able to flip it around and be completely feminine and very respectable is also impressive. Such as her small but important role in The Scent of a Woman portrayed she can be classy and entirely seductive as well as charming and quite nice.
Lately she's been a part of the show Once Upon A Time, which has come a long way from its humble beginnings and embraced other aspects of the fairy tales and legends that humanity has for so long held onto and kept as a part of our various cultures. It would seem that she is playing a slightly warped version of Rapunzel that is far more scheming and evil than the character we've come to know and love as children and as adults. The earliest incarnation of Rapunzel in this show was still someone that leaned towards the heroic than the diabolical, but things have changed in the story-inspired show and with it so have the characters it would seem. While many of the characters have gone on their merry way, several have returned to duel once again in an epic clash that takes place this time in Seattle, but in a past version where the battle lines will be drawn. Lady Tremaine/Rapunzel/Victoria is apparently not a very nice woman and plots and schemes to have her own way just like anyone else.
Anwar can certainly play a villain just as well as she can play a hero, and she can play everything in between. Just like any character that's ever come and gone within the Once Upon A Time story line it would seem that her character does have some redeeming qualities, but not enough to really make her seem like the hero. Maybe that's a good thing, because when Anwar is the hero she tends to lose a little bit of her edge it feels like, almost like being too good isn't something she feels comfortable with. There is a certain comfort level that some people have with playing characters that walk a fine line between order and chaos, and Anwar has shown that she's able to tip toe down that line with ease, only dipping into either side when she absolutely needs to. That could be why she's one of my personal favorites, there's nothing quite like straddling the line between order and chaos and many writers would hopefully agree with this.
As to her personal life she did just get remarried in 2015 and she and her husband now reside in Palm Island, Florida. As far as acting goes she has been a recurring character on Once Upon A Time but after her character sacrificed herself there's no telling if she'll be back (it happens) or if she'll move on to the next project.