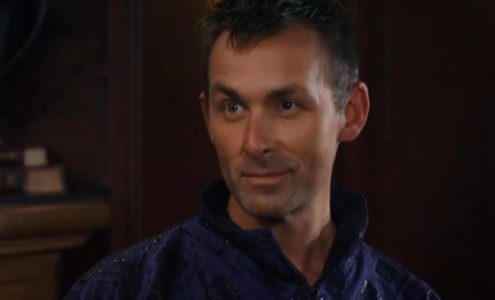 General Hospital is known for crazy storylines that don't always make much sense. The Chimera story line is one of them. It has everything to do with Anna, with Alex, with Valentin, with Helena Cassadine, and with little Jake Webber. There is a secret lab, secret babies, and so much more going on, and many people are still confused about the entire thing. Here's what we know. It's a mythical Greek creature. This makes sense consider the Cassadine island is in Greece. The creature has three heads, which means three is a very important number in this kind of case.
What it is, in medical terms, is a person who has more than one DNA. Sometimes it happens when one twin absorbs another twin and also when there is an embryo transfer during IVF. Stem Cells is also a potential answer for this issue, and we think the soap might be using more than one storyline here. We think this means Jake knows who the Chimera is. He seems to know more than he's letting on, but he's young and his memory has been tampered with more than once. The child was captive on the island for more than four years with the crazy Helena, so it all makes sense.
What we really believe is that perhaps Charlotte is not Lulu's daughter at all. We think she might be her twin sister. Is this even remotely possible? There is a chance it might be, and there is a chance we will find out this month sometime. All we know is that there is also a chance that Jake is the chimera even though he is a boy and they are usually female. He was thought to be dead for so long, and there is no reason he should have come back — but perhaps he died and Helena brought him back to life? We just don't know what we might find out if we are not looking for it this month. It's going to be very interesting.