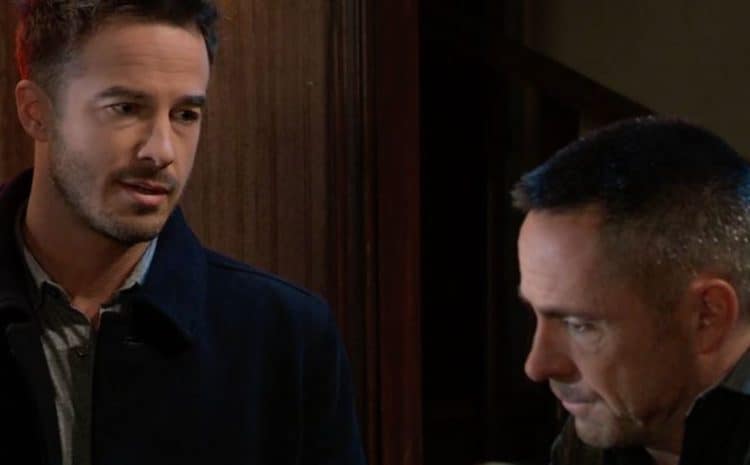 General Hospital fans aren't all that sure what Carly has in mind with some of the choices she's been making lately, such as interrupting what Laura has going on in her own life. There's a lot going on around here, and we can only wonder if there is something that Carly thinks she can get from Laura to help her get to the bottom of what is going on a Ferncliff. She's upset, she's not really being supported by anyone in her life except for Jason, and things are a bit of a mess in her personal life at this point, but we can only hope that she's able to get things to work for her in her favor. We do, however, think that Laura will help her if she can figure out what to do and how to do it without ruining her own chances at victory.
And then there is something else going on. We know that Britt is going to sit down with Brad and learn something that might just change the way things are going, and we wonder if it has anything to do with what is happening with him and Lucas. He's opening up to her, and we have a feeling this is going to open up an entire world of floodgates of problems for his life. But then there is Michael. He got to spend the day with his son, but he has no idea that this baby is his son. He was reluctant to want to spend the day with his baby, but he didn't know it was his baby. It's an emotional situation for all of us as we sit back and watch this one unfold. This is something we can't handle in any capacity, otherwise.
What's Happening on General Hospital
Will #Brad get "britch-slapped" by #Britt when he reveals his secrets today on @GeneralHospital? @kellythiebaud #GH pic.twitter.com/pRaa8Aq5zj

— Parry Shen (@parryshen) November 7, 2018
If that doesn't make you feel good and happy, then I don't know what does. This is all we have to say we are excited about, and it's all we can do to keep it together without actually focusing on anything other than the fact that we just love everything about this situation in general. This is the best gif of the day!
What's Next on General Hospital
"Sorry… am I in your way?" 😳😳😳#GH55 pic.twitter.com/EuOUlTkKYc

— General Hospital (@GeneralHospital) November 5, 2018
And here we go, fans. We know that today is going to be an ugly day because someone is showing up to cause some problems in any way she can. Nelle is back while Chloe Lanier makes a comeback for a quick day, and she's up to no good. Well, she's never up to any good, but this is not something that we can see coming from far away. She's got an agenda, as always, and she's going to make sure no one is quite happy with their lives and the way they are going. She's up to something, and we can only hope that whatever she is up to is something of a mistake to her and the people in her life so that we can see things unfold in a happier manner for everyone else. We do want to see Michael find out that his son is alive and well, after all.
And then there is more. We know that Elizabeth has been watching Cameron, and now she's questioning all the motivation behind everything that Cameron is up to. Is it genuine? Is it good? Is this something that anyone can handle, or is there a lot to this that we cannot handle in any capacity? We don't know if there is much we can do, but we do know there is something that will work for us if we give it a chance. We can't help but wonder what is happening around here, but it's going to be interesting to say the least. It's not something we know right now, though.
Stay tuned for more General Hospital and be sure to check out TVOvermind daily for the latest General Hospital spoilers, news, and updates.