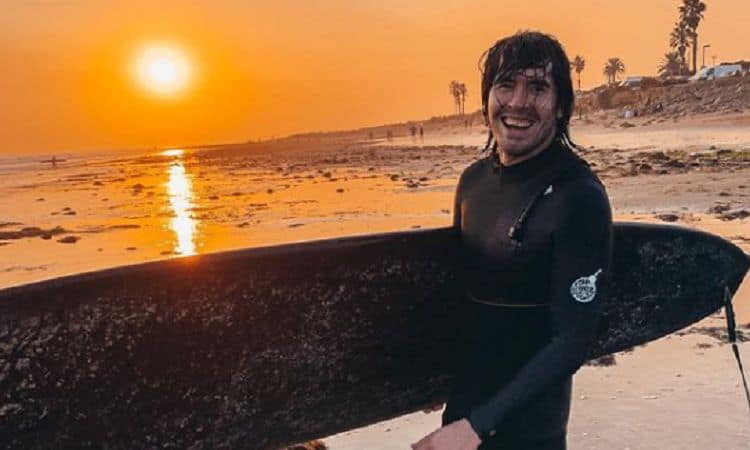 German Garmendia is one of the most famous YouTubers of all time. To be precise, however, he is actually one of the biggest YouTubers in general. His fame has reached levels many people on the internet cannot even fathom. However, there is an entire world that doesn't even use YouTube or the internet for anything other than casual social media use in addition to research – and some people don't even know who he is at all. He's funny, talented, and he is quite famous, and it's time everyone learns more about him.
1. He is Young
German Garmendia is still young, though there might be some who don't consider being in your 30s 'young' per se. He was born on April 25, 1990. He was one of the last few who got to grow up before social media took over, but he is still young enough that it was around when he was a teenager.
2. He is Chilean
Garmendia was born and raised in Chile. He grew up in a place called Copiapo. He spent his time there growing up with his mother and his brother. He and his brother were very close, and they remain close to this day.
3. He Lost his Father
Tragedy struck when Garmendia was just a baby. It was the most wonderful time of the year, especially for a child who is three. It was Christmas. He was three – almost four – and his father was killed in a car accident the day before Christmas. It was the most tragic time in the lives of his family, and our hearts ache for them.
4. He Started a Band
He was only 13 when he made the decision to get into music. He'd grown up a big fan of music, and he was around 6 when he showed an aptitude for it. However, he asked his brother at 13 to join him, they got a few friends involved, and they began their band. It was called Zudex.
5. He Started YouTube a Long Time Ago
He began by uploading videos of his band in 2006, but he did not begin his own personal channel until 2011. He was 20 at the time. He had no clue just how famous he would become after beginning this channel, and his entire life has changed dramatically.
6. He Once Fainted Before an Appearance
Back in 2014, he was scheduled to appear at an event in Mexico City. He was excited, and so were the many fans who were there to see him. However, things did not go as planned. It was hot, and he couldn't handle the heat – literally. He passed out from exposure to the heat and he had to be evacuated to the nearest hospital. The fans at the show were upset, and they all stormed the stage. There were some injuries as a result.
7. He's Vegetarian
Back in 2015, Garmendia had a flash of ethical concern. As a result, he made the personal decision to become a vegetarian. He now only eats a vegetarian diet, and he's managed to succeed in his desire to maintain this diet for more than six years.
8. He's in a Relationship
Garmendia is a man not on the market. He's been in a relationship with Lenay Chantelle Olsen since 2016. The two live together now in Los Angeles. She is a singer and an actress, and they are quite happy together.
9. His Videos are….Normal
While many people make it big on YouTube because of their humor or their advice or their dancing or their whatever, this is one guy who is just normal. He posts videos about whatever happens to be on his mind. Whether it's how to apply for a job interview or how to make a new friend. He doesn't appear to have a niche, yet he has tens of millions of followers and he's ranked up there with people like Justin Bieber.
10. He's Bilingual
One thing that has helped him with his following is that he can speak to those in his native South America just as well as he can speak to those in America. He speaks perfect English, which is a feat considering many people who speak English as a first language cannot even do that. He considers himself a very normal young man, and he doesn't think that his online personality is even much like himself. He considers it his over-the-top version. He's simply not like that in his real life.