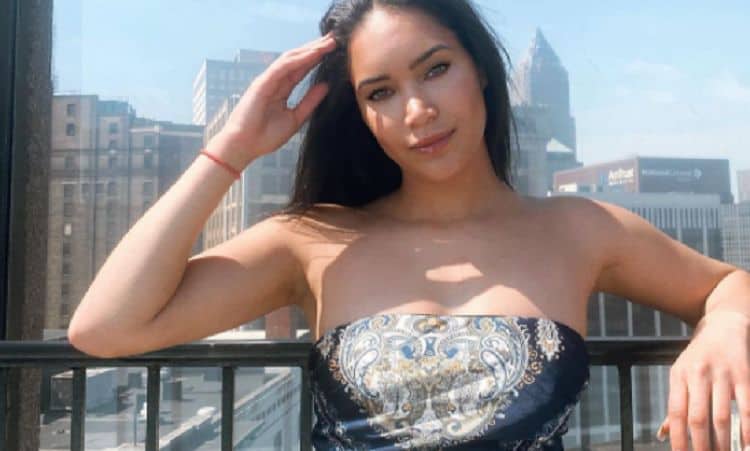 When Gianna Hammer signed up to participate in a reality television show called, "Are You The One?" she had no concept of what might happen to her in the future. She was approximately 20 when she began starring on the show looking for love. She wanted to find someone to spend her life with, but what she found was a horrible time, and she's speaking about her time on the show to the press in 2021. She's come out to say that she was sexually assaulted on the set and that the show covered it up. She's not holding anything back, and fans want to know what is going on.
1. She is Young
Hammer is still young. She's only 25 at the moment, but she did appear on the show in 2016. This means she was only around 20 when the sexual assault happened. She merely wanted to find someone to love, and she ended up finding herself in a situation no woman should ever face.
2. She Said the Show Knows About It
During the sexual assault by another person who was on the show with her, other people who were living in the Dominican Republic home with them had to come drag her to safety while the assault was happening. Rather than kicking the man who did this to her off the show, they told him he has to sleep on the couch and that neither he nor Hammer could drink alcohol again while filming.
3. The Production Company Denies the Assault
The production company, Lighthearted Entertainment, which is a subsidiary of MTV came out and denied the allegations from the start. "We deny the allegations made by the former contestant. Throughout the eight seasons of the show, no contestant has reported an incident of sexual assault to Lighthearted," was their official release.
4. She's a Single Mom
Hammer's Instagram profile tells the world she is a single mom. She has an adorable little boy who appears to be the light of her life. She shares many photos of him, with him, and talking about him, and it seems they have a great time together.
5. She's From Cleveland
When she is not busy traveling, she's based in Cleveland, Ohio. She and her son have a good time there playing in the snow, hanging out at home, and living a relatively simple life. They seem to have no desire to go elsewhere to live.
6. She Has a Large Following
Hammer's Instagram account boasts approximately 124k followers, which officially makes her an influencer. She partners with different brands to share clothing and accessories. Anytime one of her photos is an ad, she shares in the caption that it is a partnership or that it is an ad.
7. She Suffers from Depression and Anxiety
She is a woman who focuses on her health, both mentally and physically. During the time that she was filming her season of the hit reality show, she was taking medication for both anxiety and depression. She was taking Zoloft, and she said that she was given a double dose of her medication that put her out of commission during the time she was assaulted. Medics on set give medication to the contestants, and her story is that the medic in charge of her medication convinced her that rather than taking it at night as she customarily does, he convinced her to take it in the morning. Later that night, she was given another.
8. Other Contestants Back Up Her Story
While the production company and MTV are denying the story that is being told by Gianna Hammer, former contestants from the same season are backing her up. Contestant Tyranny Todd tweeted about it. "It's crazy to me how they are denying the incident ever happening with @giannahammer but multiple people, including myself, saw this actually happen with our own eyes. So you tryna tell me my eyes didn't see what I KNOW I saw?"
9. Her Baby's Father is a Former Contestant
Hayden Weaver is another man from the show, and he has also backed up Gianna Hammer and her allegations. He's also the father of her son. The couple were together for a while, had their baby, and keep in touch for their son, August.
10. She Keeps Her Personal Life Quiet
One thing that she is good about doing these days is keeping her personal life to herself. She does not share anything about anyone she might be seeing or dating, and she does keep her private life well to herself. The most we get out of her on social media is when she shares photos of herself with her little boy and the occasional photo of her niece.