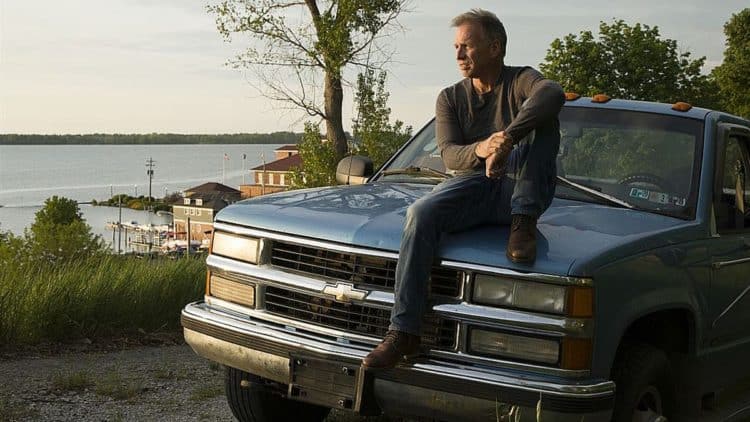 Glenn Stearns' story is what many would consider The American Dream. Despite not being born into a wealthy family, Glenn was able to rise to the top and build a successful career for himself. But was Glenn's success just a fluke or the result of some sort of special skill set? The TV series Undercover Billionaire set out to determine that. In the show, which premiered in 2019, Glenn spent 90 days trying to start a million dollar business in Erie, PA. The show documented the ups and downs of Glenn's journey and inadvertently turned him into a reality TV star. Another season of Undercover Billionaire is set to premiere in 2021 and fans are looking forward to seeing how things are going for Glenn. Keep reading for 10 things you didn't know about Glenn Stearns.
1. He Had A Rough Childhood
Anyone who knew Glenn when he was younger probably never would've imagined that he'd ever become a millionaire. He came from very humble beginnings and things weren't always easy for him. His parents struggled with alcoholism and he graduated at the bottom of his high school class. Fortunately, with a lot of determination and the help of some mentors along the way, Glenn was able to overcome his circumstances.
2. He Has A Podcast
There are lots of people in positions of wealth and power who like to keep their 'secrets' to themselves. Glenn isn't one of those people, though. He loves sharing his story and helping people achieve success however he can. His podcast, Grit Happens, offers business tips and entrepreneurial advice.
3. He Studied Economics
Even though Glenn didn't do well in high school, he still managed to eventually get accepted to Towson University where he earned a bachelor's degree in economics. This accomplishment made him the first person in his family to attend and graduate from college.
4. Undercover Billionaire Isn't His First TV Experience
Undercover Billionaire is the TV appearance that Glenn is best-known for, but many may be surprised to learn that it isn't his first. He appeared on the first season of reality competition show The Real Gilligan's Island back in 2004 and was declared the winner.
5. He Had His First Child When He Was A Teenager
When Glenn was just 14-years-old, he became a father for the first time. Although having a child at such a young age is a very difficult experience, it also gave him some additional motivation to do something positive with his life. His eldest daughter, Charlene, now works for his company.
6. He Is A Cancer Survivor
To say that Glenn has had his fair share of challenges in life would be an understatement. On top of all of the things he dealt with in his younger years, he has battled against cancer as an adult. He was diagnosed with cancer in 2014. Immediately after getting the news he was determined to do everything he could to fight it. He told Business Insider that dealing with the disease made him realize just how short life really is. It's essentially what inspired him to do Undercover Billionaire.
7. He Sailed All Over The World
Having lots of money means that you can easily have experiences that the average person can only dream of. For Glenn, one of those experience was the chance to spend over a year sailing around the world with his wife and daughters in a luxurious yacht that he owned.
8. He Has Dyslexia
Dyslexia is a learning disorder that impacts millions of people all over the world. People who have dyslexia struggle to learn how to read which can make traditional schooling very difficult. Glenn was diagnosed with the disorder when he was in elementary school. Lots of people with dyslexia feel like their pathway to success is permanently blocked, but Glenn Stearns' story is a proof that people with dyslexia are just as capable as anyone else.
9. He Is A Grandfather
When most people think of a grandfather, someone like Glenn Stearns probably isn't what comes to mind. He may not fit the mold, but Glenn is a grandfather none the less. We know that he has at least two grand children although we weren't able to find any information about them.
10. He Is An Award Winner
Glenn is very passionate about giving back to others and this is something he's always made it a point to do over the years. He is especially interested in being a part of causes that have positive impacts on the youth. His philanthropy has gotten him a lot of recognition and it's even won him a few awards. Some of his awards include the Giving Is Living Award and the Golden Heart Award.