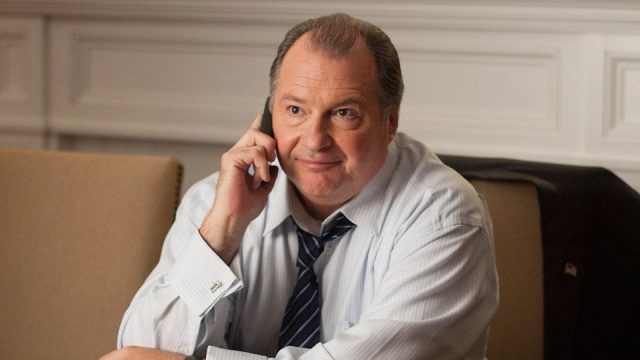 On today's edition of "That guy" we feature actor Kevin Dunn.  If you didn't see his face would you have any clue who he is?  Didn't think so.  Dunn's actually been in the news recently for having signed on to a new series.  Dunn is currently a series regular on HBO's Veep, and is set to join John Goodman, Vera Farmiga, and Ashton Sanders in Participant Media's Captive State.   Dunn's career spans over 30 years and he's had a wide range of roles.
Dunn got his start on television and had small bit parts on shows like Cheers, Day by Day, L.A. Law, Family Ties, 21 Jump Street, and Seinfeld.  In 1990 he got his feature movie break in Bonfire of the Vanities and had a nice run in the 90s with film.   Since the mid 90s it's been a mix of TV movies, TV shows, and featured films.
My personal favorite appearance from Kevin Dunn was on the show Seinfeld.  He played a snotty guy named Joel Hornick.  It's the episode where Jerry actually "breaks up" with Joel because of how mean he is to people.  Joel cries from this and Jerry takes him back (which winds up being a mistake).
With regard to featured films I happen to like him in Hot Shots,  Only the Lonely, and Dave.  While he's not limited to political roles, I think Dunn has a penchant for playing roles in political movies.  Anyway, here's a shout out to Kevin Dunn because hey, I know that guy!
Here's a clip of the "break up" scene on Seinfeld.