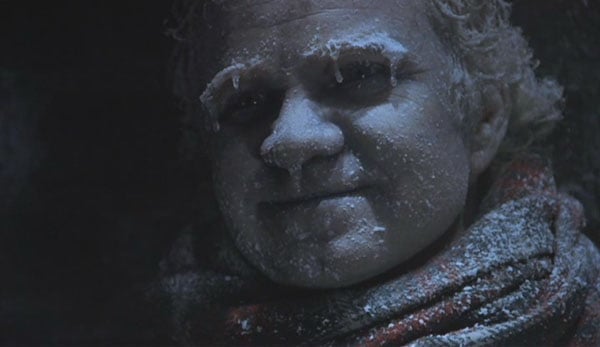 For no reason whatsoever I was just thinking about the movie Tango and Cash.  Hey, these things happen, and it's not like that's a bad movie to think about.  It was amazing.  But you know who my favorite character in that movie is?  Owen.  Owen's the weird scientist guy who comes up with all the fancy weapons and the sick car Kurt Russell and Sylvester Stallone use to bust up Jack Palance's criminal headquarters at the end.   The guy who plays Owen is Michael J. Pollard.
If you've ever seen Scrooged, he's plays the homeless guy who gets frozen.   The other movie you might have seen him in is Roxanne where he played one of the goofy firemen in Steve Martin's crew.   Pollard has always played the "off" character mainly because he has a funny voice and strange, bubbly face.
If you go way back Pollard was in Bonnie and Clyde in 1967 (though his career goes back to the 50s).  All in all he's got 113 credits to his name.  He's now 77 and hasn't been in anything since 2012 but I'll always have a place in my heart for Michael J. Pollard.
This is my favorite scene with Pollard.