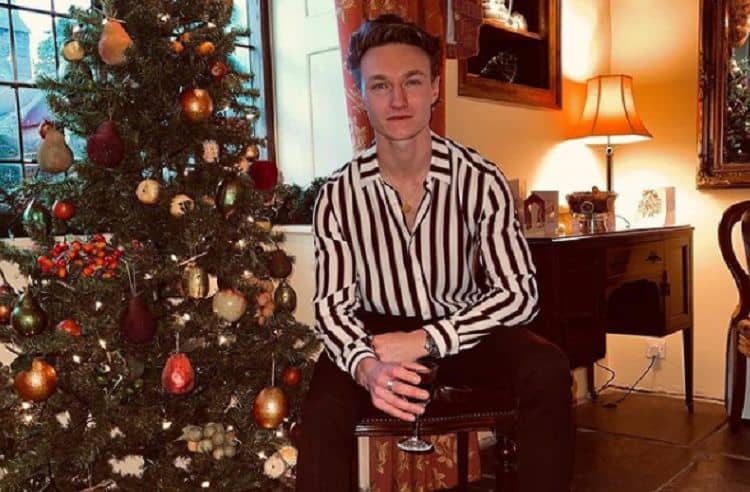 2021 looks like it's going to be the year that Harrison Osterfield gets the big break he's been waiting for. After a few years of relatively small roles, he's landed a significant part in the upcoming series The Irregulars. The highly anticipated series is sure to put Harrison on the map all over the world and his existing fan are excited to see him get the credit he deserves. In addition to The Irregulars, he also has two film projects in the works that will show just how versatile of an actor he is. If you haven't heard of Harrison Osterfield yet, now is the perfect time to get familiar. Keep reading to learn 10 things you didn't know about Harrison Osterfield.
1. He's Been Tom Holland's Personal Assistant
Harrison is good friends with well-known actor Tom Holland. The two met when they were both students at The BRIT School. When Tom was cast as Spider-Man, Harrison was brought on as his personal assistant. Harrison has also been Tom's personal assistant for other projects.
2. He Studied At The LAMDA
In addition to attending The BRIT School when he was younger, Harrison also studied acting at the London Academy of Music and Dramatic Art (LAMDA). Harrison told Fashion Beans, "LAMDA is an amazing theatre school but it doesn't teach you how to work on a film or TV set. If you got given a call sheet at LAMDA they'd probably think it was a menu or something."
3. Family Is Important To Him
There are lots of people who are quick to forget about their original supporters when they reach a certain level of success, but Harrison doesn't plan on doing that. He comes from a very close knit family and he maintains close bonds with his loved ones. He has a particularly close relationship with his sister and the two love hanging out together.
4.  He Gets Nervous For Photo Shoots
Every time Harrison steps in front of a camera, it appears that he's brimming with confidence. In reality, however, that isn't always the case. He still deals with nerves just like anyone else, and photoshoots make him especially nervous. Instead, he prefers acting because it gives him the ability to 'hide' behind a character.
5. He Loves Fashion
Any time Harrison is out and about, you can bet that he's going to look his best. He loves being able to express himself through his clothing and accessories and he has a great sense of style. While acting is his main focus, he has done some things in the fashion industry and he's gotten to work with major companies such as Armani and Tag Heuer.
6. He's An Active Person
When you making a living in front of the camera the way Harrison does, appearances can be very important. Harrison likes to keep himself looking and feeling good by staying active. He is sure to incorporate exercise into his regular routine and he enjoys doing things like running, snowboarding, and biking.
7. He Already Has a Large Social Media Following
Social media has essentially made it possible for people to become famous without even technically doing much. Although Holland is still very early on in his career, he's already built a very large fan base thanks to social media. On Instagram, he currently has more than 724,000 followers.
8. He Likes Helping Others
Harrison is all about doing what he can to make the world a better place, and he loves giving back to those in need. In 2019, he ran in the London Marathon to help raise money for an organization called The Emily Ash Trust. According to its website, The Emily Ash Trust was "Initially set up to raise awareness of the need for bone marrow donors, the trust has now evolved and today our primary aim is to support families who have a child, teenager or young adult with cancer."
9. He Enjoys Traveling
Harrison is enjoying every moment that life has to offer and he's trying to make as many memories as possible. What better way to make memories than by exploring some of the places the world has to offer. He is an avid traveler and has visited places near and far.
10. He's A Dog Person
If you were wondering whether Harrison was a member of team cat or team dog, the verdict is in and he's a very proud dog person. He even had a fur baby of his own for many years. Sadly, however, in January 2021, Harrison shared a heartbreaking post on Instagram that revealed that his beloved dog, Monty, has passed away.