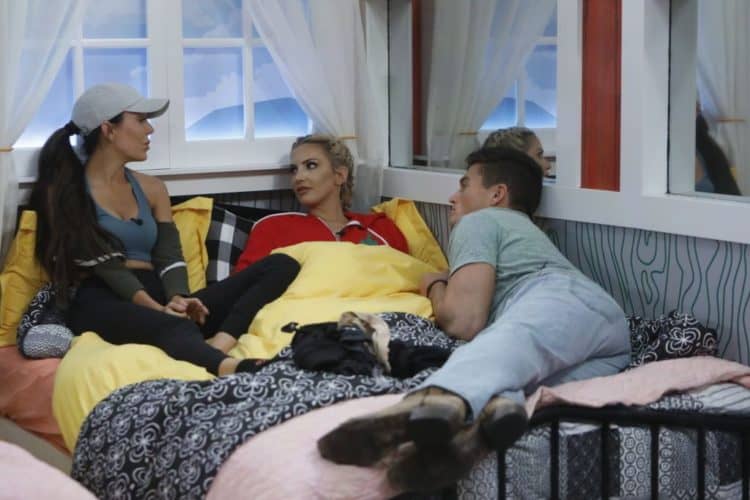 Power has always been something that people would kill for as revealed by some of the films we watch. Being able to call the shots can be humbling for some while to others, it can be the best opportunity to display their arrogance. Maybe that is the reason someone came up with the saying that we should read the character of a person not when they have nothing but when they have everything.
Since 2000, Big Brother reality television show has graced our screens, and CBS has made quite a huge following from the program. So much has it been a success that CBS decided to have spin-offs but while we enjoy all of the seasons, season 21 has hit it off with twists that are bound to keep us entertained. When the contestants think they have gotten rid of someone for good, Julie reveals that they will be hanging around for some time and you can read the disappointment of those who had voted to eliminate the houseguest and the relief of the person who gets a second chance to take home the $500,000.
It is usually exciting to see what people are willing to do to win $500,000; friends become enemies, enemies forge alliances, and it is a man-eat-man small community in the Big Brother House. For those who have missed the first two episodes, you surely missed out on some of the best challenges. You might have heard of the Big Brother Chaos Power, but no one clued you in on what it is all about so here is what you need to know about it.
It all began with a Whacktivity competition
On Big Brother, it is usually all fun and games until someone has to leave the house and it is never a welcome experience considering that everyone has an equal chance of leaving the house. When Julie announced the Whacktivity Competition, we all wondered what she meant given the title of the competition does not bring any pleasant thoughts to mind; seriously, how can you expect to enjoy anything with "whack" in it?
Not to judge harshly too soon, we waited to see what the whacktivity competition was all about. The show premiered with sixteen new competitors but one contestant, David, was banished, leaving the rest to compete for the grand prize money. The whacktivity competition, therefore, divides the remaining 15 members into three groups comprising five members. Each week, for the first three weeks, the five will compete against each other to have a member gaining a whacktivity power; in essence, there will be three members with powers.
Big Brother Chaos Power
In the second week, five contestants, namely Jack, Michie, Holly, Sam, and Tommy signed up for the second whacktivity in which the power up for grabs was the chaos power. As always it was not a challenge for all to enjoy since they had to sift through snakes in a tank and find three matching ones and Tommy could not hide the fact that he was terrified of snakes. Winning the challenge was determined by the amount of time a person spent in matching the snakes; the fastest is the winner.
Despite being terrified of snakes so much that he had to calm his nerves by creating a name and story for each snake, Tommy matched three snakes in his first attempt, but it took him 2 minutes and 10 seconds, which eventually became the longest time. The rest of the contestants took less than two minutes with Michie coming in fourth place with a minute and 51 seconds. You would expect a safari guide to have mastered the art of charming snakes, but Holly was the third finishing the task in a minute and 41 seconds while second place went to Sam who took 1 minute and 21 seconds.
Jack seems like he came into the Big Brother house with all the stars shining down on him. Despite being accused of racism according to Cheat Sheet, Jack won the Head of Household competition and already started exercising rules such as requesting house guests not to talk game with Camp Comeback.
While the request got him angry reactions from fans, it did not stop Jack's luck from trickling down to ensure that he won the chaos power. He matched three snakes in 49 seconds, and now with his Chaos power, he can unleash chaos in the Big Brother House. The power enables him to force contestants to redraw for players such that even if chips have already been drawn for a Veto player to draw, Jack can force two nominees and the Head of Household to put the chips back and redraw. Now that Jack has already shown he is willing to utilize powers to his advantage, he has to be careful on how he uses it since according to Wikipedia the Chaos power can only be used once and is only viable up until six players are left in the competition.
Will the winner use the power to his advantage?
Jack has already portrayed himself to be a conniving contestant since after the competition, he was not ready to reveal to the members of Gr8ful alliance that he had the chaos power. Jack is also not pleased with Kemi and Jessica, and he put them up for eviction. Since he wants them gone, it is not logical for him to use the power so maybe the members will have to wait until he unleashes the power may be trying to save one of the alliance members or to avoid his own elimination. Whatever Jack does, the bottom line remains that it will be to his benefit and with the revelation that the winner of the Power of Veto will take a trip to Fiji, we can only wait and see how the game is played since here it is everyone for himself and God for them all.