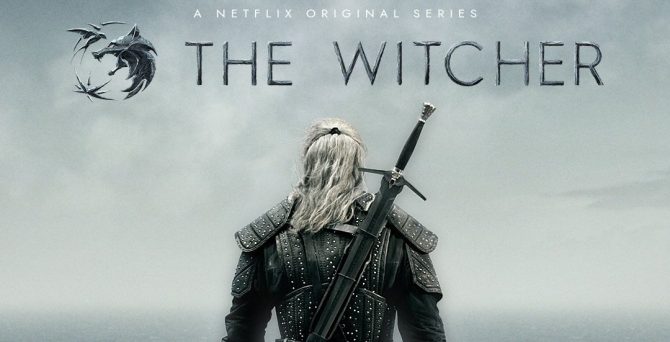 There was a lot of concern initially when it came to The Witcher since the idea of what Henry Cavill was going to look like in his long, white wig was a big issue for a while, and then came the idea of whether the show would stick close to the books or the movies that were made so popular. Thankfully James Whitbrook of Gizmodo has discovered that the story will be following the books instead of the game, a decision which seems to be popular with the fans at this point. There have been some criticisms about The Witcher already but so far nothing has really seemed to turn people away from this popular story and it's likely that a lot of folks are going to be tuning in when it finally comes to Netflix.
So far as Rachel Weber of GamesRadar is telling us that the show will be coming to Netflix later this year, possibly in the fall or even nearing winter, meaning we're going to have to keep waiting and anticipating as we look over the trailer again and again. By the time it finally releases it seems safe to say that a lot of writers will have done what they could to deduce just what's going to happen and what direction the story is going to go in. So far what seems obvious is that people are going to be thinking about what Henry Cavill is going to bring to the show and whether or not we'll be seeing anything on the scale of the horrid CGI mishap that was featured in Justice League. Thankfully the trailer doesn't seem to show anything like that since the special effects and the battle scenes seem to be pretty well choreographed and are no doubt well scouted in order to appear as seamless as possible. One thing that Cavill has shown thus far in his career is that he can definitely create a hard-hitting and very convincing action scene. From Immortals to Mission Impossible: Fallout, he's been someone that can be relied on as an action star, even if the movies he's been in at times aren't really that well-received.
As a monster hunter Geralt is perhaps one of the most badass characters ever conceived since in the stories and the games he's been given quite a reputation and has created a fan base that's not second to many since The Witcher has been a popular game for a while. Some people might think that it's not quite as great as all that, but upon reading the story and seeing what it's all about a lot of people might be whistling a different tune. The trailer thus far seems to promise a lot but at the same time it doesn't seem to reveal absolutely everything. That's no doubt going to save this show just a bit since those that give away too much are usually those that tend overplay themselves before they ever decide to get going. It's safe to say that a lot of people likely don't know the story of The Witcher or why he's such a popular character, but what's great is that this doesn't matter since making this into a series instead of a full-length movie makes a lot more sense considering that it gives the story of Geralt and those that he interacts with a lot more time to develop.
Jesse Schedeen of IGN breaks it down in a way that a lot of people can easily understand since the story is bound to explain quite a bit as it moves along, thereby keeping people from being too confused unless they try to figure out the particulars of the story. It's bound to happen since there are instances within the story that are bound to confuse some people since without knowing that much about the plot some folks are going to be lost for a little bit. But the action seems poised to keep people around long enough to learn enough about it that they'll continue to enjoy the story and discover just what the world of The Witcher is all about. As stories go this seems like one that's bound to be one of the newest and brightest jewels in Netflix's stable since quite honestly it's not being pushed so hard that it's in any danger of being built up to dangerous and unattainable levels. When that happens the bar becomes set way too high for many shows and movies to reach, as was evidenced with Bright when it came out. In the case of The Witcher however it already has a huge fan base and a lot of people that could possibly vouch for the fact that it's an interesting and very rich story that can keep people entertained. As of right now it would seem that the show is going to be just what we're expecting.