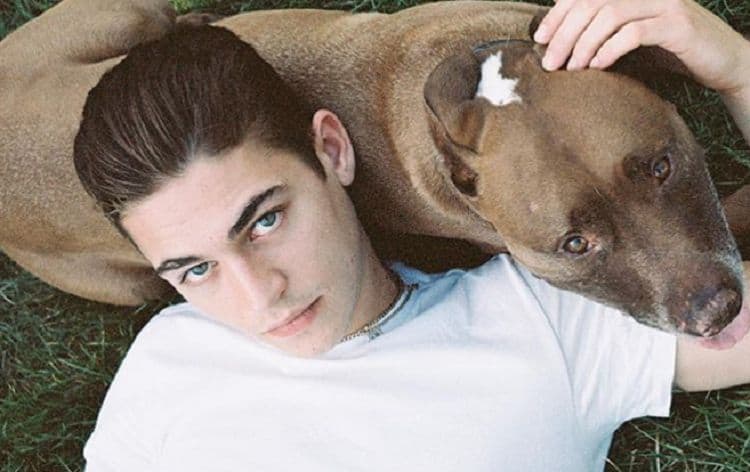 It's one thing to go into show business on your own, but it's another to be walking in someone's footsteps, which Hero Fiennes-Tiffin isn't doing exactly even if he has two uncles that are currently two of the more well-known stars in Hollywood. His name is likely one that you might not know as well at this point but he's currently working on a reputation that could lead somewhere big in the years to come, and he's been noticed more than once as he's been on the rise lately. To say that he's not all that popular is kind of untrue, but to say that he's a work in progress and has been gaining a great deal of attention would definitely be a start. Those of us that are still more enamored of older and more established actors might not know him all that well, but that could change rather quickly as the years continue to roll by since let's face it, the next generation is always coming up and they tend to be ready to take the wheel.
Here are a few things about Hero you might not have known.
10. He played the younger version of Tom Riddle in Harry Potter and the Half-Blood Prince.
Hero was cast as the 11-year old Thomas Marvolo Riddle in the Harry Potter movie and was more or less a Riddle that hadn't yet truly figured out his power or what he could really do, but was already becoming something of a villain. He was also selected because he looked enough like his famous uncle.
9. If you didn't guess already he is related to Ralph Fiennes.
His uncles are Ralph and Joseph Fiennes, both well-respected movie stars and both of whom are very proud and supportive of their nephew. They don't always get to spend as much time together due to their busy schedules but it's been told that they are quite close and do spend what time they can.
8. He's auditioned for a few famous roles.
Hero did audition for productions such as Stranger Things, Dunkirk, and The Hate U Give, but things didn't pan out and he had to move on to the next gig. Don't feel too sorry for him though, he's had some memorable appearances in his career thus far.
7. Hero has been a model for a while.
Looking at him you can easily imagine that he's done his time in front of a camera and has made a lot of women swoon since his looks and his general attitude seem to be enough to make a lot of hearts beat a little quicker when he's around.
6. He's currently in his 20s.
At this point in his life he isn't really bound by anyone or anything other than whatever contracts he might sign and have to deliver on. When it comes to his career however he's young enough that he can go anywhere, do just about anything, and people are going to seek him out. Right now as it is with a lot of young stars in the business it's his to lose or gain if he wants it.
5. Hero does have an impressive following on social media.
Millions of people follow this guy on Instagram alone so his actual numbers across all social media platforms is hard to reveal just as a guess. It's obvious though that a lot of people seem to think that he's worth following and that his career is going to be something special that people will want to talk about for years to come.
4. If he's dating anyone he's kept it all on the down low at this time.
There are always rumors abounding as to who's dating who, or what person that individual has been seen with and so on and so forth. For the most part he seems to keep his relationship status on the down low which is probably for the best. But if he does start dating anyone of note then it won't be a secret for long most likely.
3. He does seem like more of a dog person.
This is just a guess looking at his Instagram account since honestly if you're a dog or cat person it's usually easy to see since you'll feature one or the other in your photos. Some people like dogs, others cats, personally I'm a dog person since they're always happy to see you.
2. It's unknown if he decided to attend college.
In a big way it would almost seem as though he decided to focus on his career instead since there's no real record of higher education, but then again there really isn't a lot to go on with this since there isn't much mention of it beyond his secondary school.
1. At this time it's not really certain what his net worth is.
This is probably because he hasn't been in show business all that long, but this could change quickly since it would seem that he's going to stick around for a while.
Keep an eye on him, Hero could go off in a big way eventually.