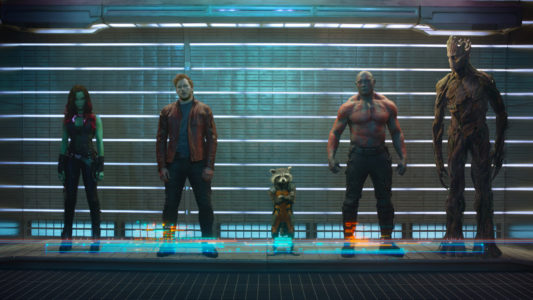 There are many wrestlers who have made a huge impact on the world of wrestling, and one of these is David Bautista. His career began in 1999 and he became popular due to both his prowess in the ring and his personality. He is known for his confrontational style, which has caused conflict with other wrestlers both in and out of the ring. Bautista developed a wide fan base because he diversified his career as he has also worked as an actor, a bodybuilder, and a mixed martial artist. Recently, Dave Bautista announced his retirement from wrestling, so now is a great time to take a look at the incredible mark he has left on the world of wrestling.
Born on January 18, 1969, David Bautista had a difficult childhood as his family lived in poverty. However, his parents taught him the value of hard work and he got a job as a bouncer at a nightclub after leaving school. To maintain the physique needed for this job, he trained a lot and this led to him pursuing a career in bodybuilding. His first venture into wrestling was when he tried out for the World Championship Wrestling Power Plant. However, Sgt. Lee Buddy Parker told him that he would never make it as a wrestler. Bautista was then advised by the WWF that he should train with Afa Anoa and this led to him making his wrestling debut as Khan in October 1999 in a World Xtreme Wrestling promotion.
In 2000, Bautista joined WWE using Batista, an alternative spelling of his surname, as his ring name. He was originally with WWE until 2010, but then returned from 2013 to 2014. During his time at WWE, he has the world champion six times and he still holds the record for the longest reign as the World Heavyweight Champion as he held this title for 282 days. Also, during his time at WWE, he was a three-time winner of the World Tag Team Championships and the 2005 winner of the Royal Rumble. He went on to become the headline for WrestleMania 21.
In 2010, Bautista suffered injuries in a ring conflict with Cena, which were caused when Cena flung him off the roof of a car and through a stage. Bautista returned to Raw the following night in a wheelchair and threatened legal action. At this point, Bautista quit the WWE Championship and took a break from wrestling. He then switched to a career as a mixed martial artist and spent a few years training. He was set to make his MMA debut against Rashid Evans in October 2012, but Evans was sent to jail. Evans was replaced for the match by Vince Lucero and Bautista went on to win the match by TKO in the first round.
Bautista made his final return to WWE in 2018 when he appeared at SmackDown's 100th episode, reuniting with the rest of Evolution. At this event, Bautista expressed a desire to have a match with Triple H as Bautista had always beaten him at singles competitions. He challenged Triple H again in March 2019 when the pair had a face-to-face confrontation on an episode Raw. Bautista wanted to have a match with Triple H so that he could end his career on his own terms.
Throughout his career in wrestling, Bautista somewhat divided opinion amongst wrestling fans. Many loved his confrontational style, while others would boo and heckle him when he entered the ring. In 2012, a WWE article listed him as the 5oth greatest wrestling villain of all time. On the other hand, WWE has also ranked him the second-best World Heavyweight Champion in the history of WWE wrestling. These two contrasting views demonstrate both sides of the attitudes towards Bautista as a wrestler.
In addition to his successful wrestling career, Bautista has also enjoyed a career in the film industry. He made his film debut in 'The Man with the Iron Fists' in 2012. He has also appeared in 'Riddick', 'Kickboxer: Vengeance', 'L.A. Slasher', and 'Spectre', the 24th James Bond Movie. However, he is best known as an actor for portraying Drax in the 2014 film 'Guardians of the Galaxy'. He reprised this role in 2017 for 'Guardians of the Galaxy: Vol 2' and again in 'Avengers: Infinity War'.
Due to the success in his wrestling career combined with his careers in acting and MMA, Dave Bautista has accrued a personal net worth of $13 million, according to The Richest. His wealth is evidence of the success of his career and the contribution he has made to wrestling. Some of his money was earned through his films, his television appearances, and from magazine photo shoots.
On April 4, 2019, Bautista entered the ring at a WrestleMania event in New York. In the match, he was defeated by Triple H. According to Entertainment, Bautista announced his retirement from wrestling immediately after his defeat. He used his Instagram account to make the announcement to his fans and followers. In his post, he described his retirement as his storybook ending and thanked his fans for letting him entertain them. He went on to say that retiring from Sports Entertainment would mean he would miss the violence more than anything, but that he is proud of what he has achieved. The post also said that he is in great health and the show will go on before thanking fans for the journey.
Now that he has retired, Bautista will have more time to spend with his family. He has been married three times and has two daughters from his first marriage, Keilani and Athena, and a son, Oliver, from his second marriage. Bautista also has two grandsons. Although he has now retired from the wrestling world, he has left an incredible mark on the WWE and he is a wrestler that remains an important part of wrestling history.