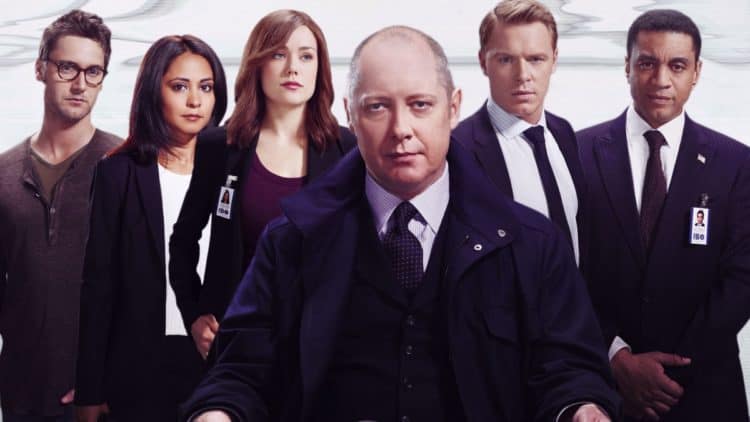 The Blacklist first premiered on NBC in 2013 and was a huge success for the network from the very beginning. A lot of this success was attributed to the performance of James Spader in the role of Raymond 'Red' Reddington. At the time of writing there have been six seasons of the show.
Reddington is a former master criminal who has been on the FBI's most wanted list for several decades. He surrenders to the FBI and agrees with them to help them capture other criminals that are also considered to be the most wanted. These are criminals that he has worked with in the past that are on his 'blacklist'. His one condition is that he wants to work alongside Elizabeth Keen, a rookie profiler who has only just started her FBI career.
The relationship between Red and Elizabeth is one of the main themes of the show and it is something that is explored in every season. The way that this relationship has progressed is something that can be clearly tracked throughout each season and is one of the main ways that the evolution of the show is defined. The idea that Red could have been her father was one that was introduced fairly early on. He insisted that she was the only person that he wanted to work with, and most of the actions that he took in the first season were seemingly to protect her. We also learnt that Elizabeth's father was killed in a fire and in the season one finale Red was shown to have scars from severe burns on his back. However, despite this in the following seasons there were other things that suggested that he was not her father after all and this is something that he has repeatedly denied when she has asked him. At the end of season five it was revealed that the man they all know as Raymond Reddington was an imposter and while the real Ray may have been her father, she has no biological connection to the man that has been impersonating Reddington for all this time. This is something that will no doubt be explored further in season six and fans may finally start to get some answers.
Another change that has been seen as the show has gone on is a change in viewing figures. They have fallen with each season but there has not really been a dramatic fall in viewing figures that would put the show in danger of being cancelled. Almost fifteen million viewers watched the first season but by season five this was down to just over eight million. This is still a very good figure for the time slot and the show is also watched in a large number of other countries, not just the United States. The show is very popular with fans and there are many theories that are posted and discussed online about just who Raymond Reddington really is and what his true connection with Elizabeth really is.
There have been a number of spin offs in various mediums that have been created as the show has developed. Another TV show, The Blacklist Redemption, was made which was centered around the character of Tom Keen but this only ran for one season. There has also been a comic produced which features all the main characters of the TV show but explores each character in more depth than there is sometimes not as much time for in the show. A game has also been released called The Blacklist: Conspiracy which is available to play on mobile phones and tablets. The player becomes part of the task force and is able to interact with characters from the show as well as question suspects.
Despite the falling ratings, The Blacklist remains one of the most popular TV shows that is airing at the moment. It is one of the most successful drama shows that NBC have ever produced. There is a very good chance that it will renewed for a seventh season which will allow fans to see how the show is going to evolve even more in the future. As long as there are still criminals on Red's 'blacklist' then there is a premise for the show to continue.