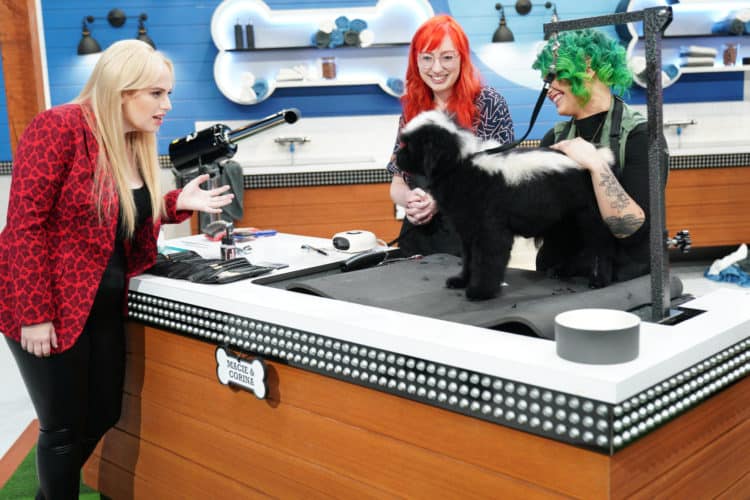 Anyone who has ever had a dog knows that there's something extremely special about the bond between humans and their fur babies. Not only do pet parents want to make sure that their dogs feel their best, but they want them to look good as well. The new ABC series Pooch Perfect is a competitive grooming show that explores this like never before. During each episode, shows some of the best dog groomers in the country as they work to pull up some very stylish looks. The groomers go through various competitions and the winner earns a $100,000 cash prize, a trophy, and of course, bragging rights.
If you have a dog, you're probably wondering if it's possible for your dog to be featured on the show. You'll be happy to know that the answer is yes. Keep reading to learn how to get your dog a spot on Pooch Perfect.
How To Get On Pooch Perfect
Since Pooch Perfect airs in both the United States and the United Kingdom, it's important to note that the process will be a little bit different based on where you and your pooch are located.
United Kingdom
Applying for the UK version of Pooch Perfect appears to be relatively straightforward. Humans can apply on their dog's behalf by sending in pictures and video footage of their dogs. Unfortunately, however, the show's website doesn't have a link to fill out the application.
According to the show's page on the BBC website, "All the dogs had to have had experience of being groomed by a professional (and enjoy it!), be fit and healthy and in need of a trim. All the dogs needed a reference from their own groomer and from their vet to check on their health and temperament. The dogs had to have hair that was long enough to challenge the groomers and to provide a really good transformation." Each of the dogs selected for the show was seen by a veterinarian, a groomer, and an animal welfare consultant.
United States
American pet parents who are interested in getting their dog on Pooch Perfect can apply through the Mystic Art Pictures website. You must be at least 18-years-old and be willing and able to travel to Los Angeles where the show is filmed. All dogs must also be fully vaccinated. Unfortunately, the show isn't casting for dogs at the moment.
Are Dogs Taken Care Of During Filming?
Most pet parents would agree that they don't feel comfortable leaving their dog alone with strangers. Needless to say, safety is one of the primary concerns people have when it comes to Pooch Perfect. According to Distractify, the series takes lots of precautions to make sure all pets are kept safe although it doesn't specify exactly what measures are taken. One thing we do know, however, is that there is a vet on set to address any health concerns that may arise with the dogs.
Despite the show's best efforts, though, it's already gotten some backlash from viewers. Since its premiere, several viewers have taken to social media and accused the show of abusing animals. A user named K_SheehanFL tweeted, "This show is a disgusting display. This is not artistry, it is animal abuse. #PoochPerfect". While another user added that the show is "cruelty to animals".
Not everyone feels that the dogs are being mistreated, however. A former groomer chimed in on Twitter to say, "As a former groomer tech, I've been to grooming competitions. Many r wild Af like this w/ themes. And to those feeling sorry 4the dogs. Please don't. The dogs have a great time., love the attention &praise. They don't have fashion sense like we do. & it washes out #PoochPerfect"
If you're interested in getting your dog on the show, it's important to use your best judgement and make sure you're completely comfortable with the situation.
Will Pooch Perfect Be Renewed For A Second Season?
So far, there's no word on whether or not Pooch Perfect will be brought back for another season. Since the show was one of many to be impacted by the COVID-19 pandemic, there's a chance that there is simply a delay in figuring out what's next for the show. As of now, it doesn't appear that the ratings for the American version of the show have been released, so it's difficult to tell how well it's doing. One thing is for sure, though, the fact that many viewers see the show as animal abuse certainly won't help its chances at renewal, though.