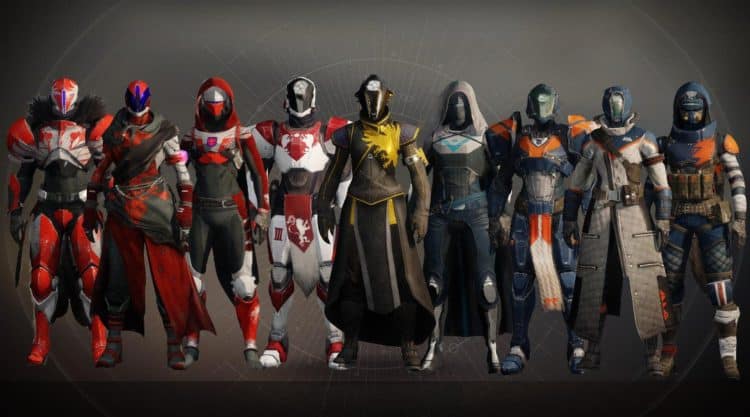 Unless you have been sleeping on the gaming couch, you are already well aware that Destiny 2 is now released and ready for action. It is time to get up to speed on all of the various features and strategies that went into the development of this sequel. If you are an annual pass holder, you will even have access to Gambit Prime and the Reckoning modes. This is all quite exciting and should provide you and your group with hours of gaming entertainment in the near future. At the same time, you will likely want to know how to eventually upgrade your Gambit Prime armor sets with Destiny 2. We will review that for you now.
The Armor Sets Explained
One of the great features of this game is the addition of the new Gambit Prime armor sets. These sets are specific to a particular role. Right now, these include either Collector, Invader, Reaper, or Sentry). When your character has this armor set, the Guardians are them empowered with perks that can be used within Gambit Prime. This further accentuates their playing style and adds yet another unique component to the game. How you get to earn and power up the new armor sets in Destiny 2, however, is a bit different than you might be used to.
Destiny 2 Armor Sets
First of all, it is important to keep in mind that armor in Destiny 2 can only be earned and then empowered via a loop during play that leads each player on a journey that goes back and forth between both Gambit Prime and then Reckoning. Along the way, you can earn a type of money within Gambit Prime that can then be turned into the purchase a unique item. You will then go into Reckoning and activated the item that you have just crafted in Gambit Prime. Once you are able to win with the armor in Reckoning will you actually be able to get the armor or its upgrade. If it sounds complicated, it really is not. You just have to get the hang of playing the game a few times, and them perfect your skills within Reckoning in order to get the armor added to your set based on your role.
You will actually repeat this process in subsequent weeks. The game is capped at a certain rate that allows players to power up the armor that they get within Prime by actually spacing the release of the items that will be available in Reckoning. What this does is allow the Guardians the time that they need to earn the armor that they need without worrying about having to grind it out a whole bunch. To actually earn the armor involves a rather straight forward process, but it is a deliberate one. You must follow the steps in order to do so effectively.
Getting a bounty upgrade will differ from the way it worked in the Drifter. It will also provide to be just a tad more challenging than you might remember. That being said, the process is still more than management. You will be able to through the tases in Reckoning tiers 2 and 3. They are released one week after the other. Keep in mind that there are four different armor sets that you can earn. This includes one set for each of the Gambit Prime roles. This means that Guardians will have a great deal to occupy themselves with during Destiny 2.
Getting A Synth
You will need to learn the steps necessary to get Gambit Prime armor within Destiny 2. The first step that you will need to take is to actually talk to The Drifter. You will now find him camped out around the Tower's Annex. He is the one who will give you the quest step that you need to complete in order to get the Gambit Prime daily bounty. There is one of these available for each of the four different roles that are included in Destiny 2. Keep in mind that you can actually get all four of the armor sets at the same time, so there is not a need to select one single role if you do not want to.
Naturally, the best way to learn how to do anything within a new game is to go out there and start playing. That being said, you will want to know the process involved in upgrading your Gambit Prime armor as you begin playing Destiny 2. You are now armed with the knowledge that you need to do just that.