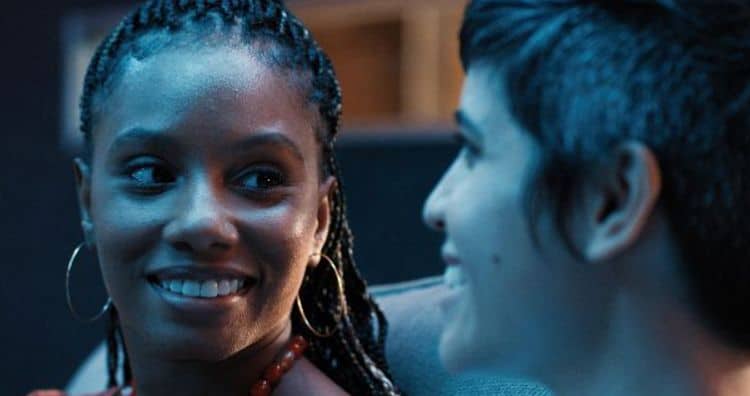 Imani Hakim was still in elementary school when she discovered her love for acting. Before making her professional debut, she got lots of practice at home by coming up with her own stories and asking her family members to act out the parts. She got her first big break when she was cast as Tonya in the popular sitcom Everybody Hates Chris. Since then, Imani's career has been growing consistently and she's gotten some other great roles under her belt. In 2014, she got the chance to play Olympic gold medalist Gabby Douglas in The Gabby Douglas Story. Most recently, she has gotten a lot of attention for her role in the series Mythic Quest: Raven's Banquet and she also has a couple of other projects in the pipeline. Keep reading to learn 10 things you didn't know about Imani Hakim.
1. She's On Ohio Native
Imani was born and raised in the Cleveland area, and she comes from a close-knit family where she has five brothers. She started acting when she was about seven years old and became involved with the local theater scene at Karamu House Theater in Cleveland.
2. She's A Homebody
It can be easy to assume that everyone in the entertainment industry is an extroverted person who likes to be the center of attention all the time, but that simply isn't true and Imani is a great example. During an interview with AndWe Present, Imani revealed that she is a homebody and prefers to do laid-back activities such as playing games and watching Netflix.
3. She's A Director And Producer
We all know that Imani has what it takes to put on a good show when she's in front of the camera, but what many people don't know is that she also has a lot of talent behind it. In 2019, she directed and produced a short film called Nightcap: Mariana. We will likely see more behind-the-scenes work from her in the future.
4. She's Dealt With Depression And Anxiety
Mental health is just as important as physical health and this is something Imani understands fully. Imani has suffered from anxiety and depression over the years and she has been open about sharing her struggles. She told Sheen Magazine, "Anxiety and depression can be a scary thing so to have that open dialogue with the people you love helps a lot. I go to was to isolate myself, which wasn't the best option but talking with others and practicing habits that makes you feel good is important."
5. She's An Activist
Imani isn't afraid to stand up for the things she believes in and she is dedicated to being part of the fight to end racism. In addition to posting about it on social media, she has also been very active in real life. She has attended rallies and marches and encouraged her fans to educate themselves.
6. She Loves To Read
In addition to being a storyteller, Imani also loves to get lost in a good story. Reading is one of Imani's favorite things to do and she enjoys a wide variety of stories. In addition to sharing photos of the books she's currently reading on social media, she also put together a list of books she recommends.
7. She Likes Her Privacy
Imani has been in the spotlight for most of her life, but she has never been the type of person who is addicted to getting attention. Instead, she seems to prefer staying out of the spotlight and living a more low-key life. With the drama that usually follows celebrities who share a lot about their private lives, it's easy to see why she's taken a different approach.
8. She Hopes To Inspire Others
On the surface, Imani's job may be to act, but when it's all said and done she hopes to do more than that. Her goal is to use her platform to help inspire people, especially other young women who may be dealing with some of the issues she's gone through herself.
9. She's Tried Veganism
During her interview with Sheen Magazine in 2018, Imani revealed that she had gone vegan and was enjoying her new diet. She also mentioned that it was helping with her depression and anxiety. We weren't able to find any other mention of her being vegan outside of that interview, so it's unclear whether or not she still is.
10. She's Proud Of Her Natural Hair
In the entertainment world, there is a lot of pressure for people to look a certain way. As a woman of color, Imani has experienced this at an even higher rate. Despite that, she has decided to embrace herself just the way she is and she loves rocking her natural hair.