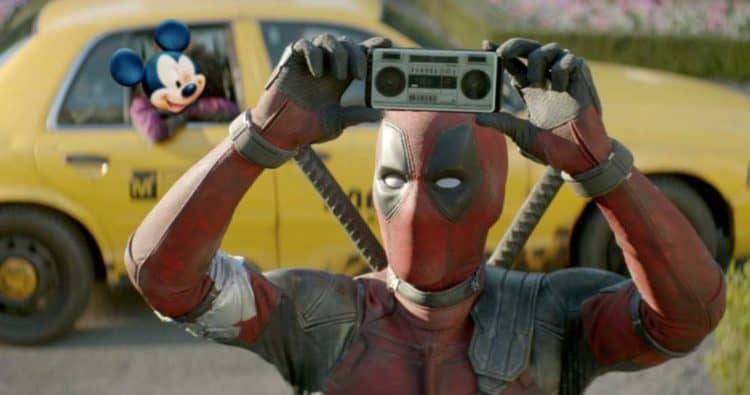 At this point Kevin Burwick of MovieWeb and a lot of people are likely hoping for a Deadpool 3 movie, but comedian and actor T.J. Miller doesn't think it's a good idea. Honestly I can't help but fall somewhere in between since Deadpool has been such a big hit on the big screen, and yet pushing things seems to be a common trend these days and the payoff isn't always there. The whole Hangover analogy that Miller used isn't perfect but it's better than Kevin seems to think since the whole idea of making a trilogy has been seen to work but also fail. The argument here really is what Disney is going to do to the movie, since if you've seen the first two you know very well that Deadpool isn't the type of movie that the Mouse House is known for, and despite any of the things I've said in the past, the implied violence and the disturbing material that's come before is kind of like foreplay when you're talking about Deadpool, who uses bad, sick, and twisted humor as a warm-up when it comes to really digging into the good stuff. The fact that Disney doesn't seem like it might allow all this is just one red flag that some folks don't seem to be seeing.
Think about it this way, Disney is more about family-friendly movies, and despite the fringe they've gone to and the 'extremes' that they've allowed in the past, it still pales in comparison to some of the things that we've seen in the Deadpool movies. He's been ripped in half, he's had his head twisted around backwards, a spike jammed through his skull, a knife jammed in his temple, he's murdered people in various ways, and he's basically one giant walking cancer. How much of this is Disney really going to allow to show on the big screen? Eric Robinette of the CheatSheet has more on this. If you're of the mind that they won't mess with the movie in any way then it's likely that you haven't watched the MCU or Star Wars recently. In a lot of the Marvel movies it's kind of important to note that without the filters and checks put in place we'd be seeing a lot more blood on average since every movie that's been released thus far has to do with some pretty graphic violence that's been dulled down, almost like the earlier version of Mortal Kombat without the blood code. Yes, I just seriously dated myself.
Relying on Disney to just step aside and let Ryan Reynolds and the crew do their thing is like saying a responsible parent will allow their child to run free in a candy store, since Deadpool is not a family-friendly character no matter what anyone says. From one line to the next he's the type of character that says what he wants, does what he wants, and is going to let his animators and his writers know about it since the whole fourth-wall break is a big part of his gimmick. It's a serious hope that Disney would let the merc with a mouth keep doing his thing unchecked, but it doesn't seem in any way realistic simply because they have a reputation to uphold and Deadpool is no doubt going to actively ruin that reputation with the first expletive that comes out of his mouth. But that was a huge caveat when buying up Fox since they had plenty of properties, which are now Disney's, that are anything but childproof, and are bound to be the kind of stories that adolescents and adults are going to want to see in their raw, unadulterated forms. Trying to change them at this point is bound to lose a few fans, depending on how the changes are made and what is really seen as the fallout from said changes. All in all Deadpool 3 already has a sea of opinion to wade through, and a big decision to be made. It does almost sound as though Disney is trying to make X-Force before it makes the third installment of Deadpool, but whether or not that's going to go according to plan is hard to say. At this point the memory of Deadpool 2 is still pretty fresh, so trying to build off of that, for which there is plenty of material, seems like best bet.
This time around since the X-Men have been rumored to be coming into the MCU eventually, it would be nice to see a scrap between Wolverine and Deadpool finally since it's kind of obvious that fans would love to see this. The dynamic between Deadpool and Colossus, as well as Teenage Negasonic Warhead has been interesting, but it'd be great to see him interact with someone else. Of course it would be a knockdown full-on brawl that people would want, so we'll have to wait and see what Disney says about this.