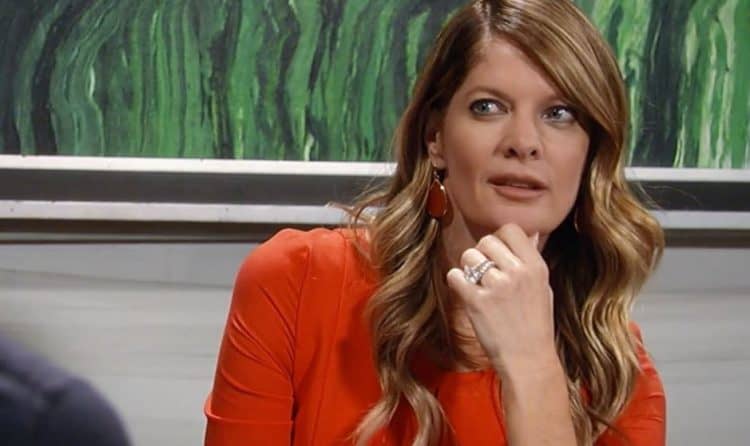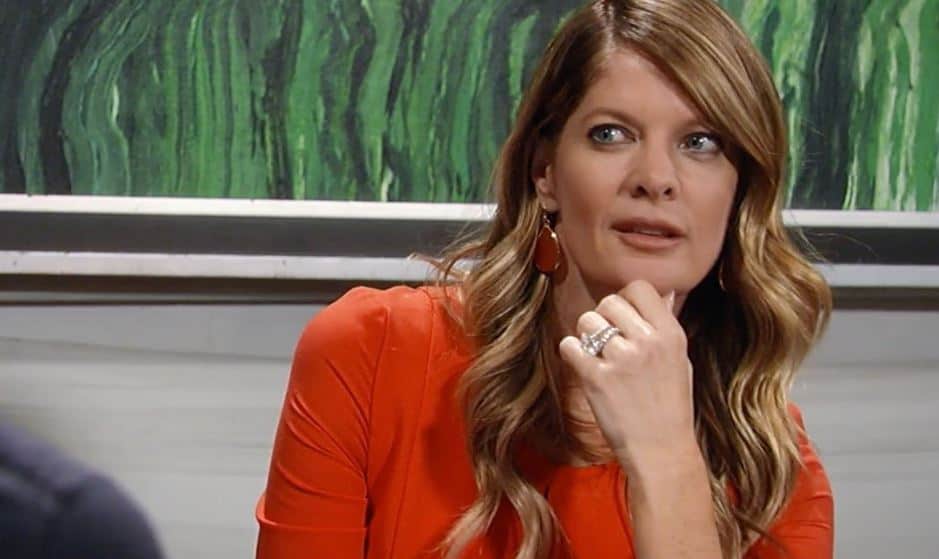 General Hospital fans are watching as things unfold a little at a time for Nelle. She's been living her best life lately, and things are turning around for her faster than she can imagine. She's not happy with the way things are going for her, but right now he's got to focus on getting down the aisle as fast as she can. She's not too worried – yet – about the very small setbacks she's dealing with, but she has no idea they are getting bigger and worse in her life. We are watching her plan her quickie wedding as quickly as she can so she can get Michael down that aisle before he has even a small chance to change his mind, and she has no idea what it is that's going on behind her back. She's not worried – yet, but she needs to be. We are watching her life fall apart without her knowledge.
And then there is Nina and her husband. She already chastised him, and we got to see how that went for him. It wasn't good, but that doesn't change the fact that she has a chance to make things right if she just goes out of her own way. She can do it, but things are going to take a very serious turn for her. She might think she has the upper hand with him, but we think that he is beginning to suspect that there might be something else going on in her life. This might not work well for anyone, and we suspect there is a good chance they might fall apart in her life. He will question her back, and she might begin to panic. Right now, we get to watch her try and handle things on her own. She's not good at it.
What's Happening on General Hospital
My buddy 👯‍♀️ @lldubs ❤️ https://t.co/DGnIFgoCFU

— Chloe Lanier (@chloelanier) July 11, 2018
We've talked before about how much fun it is to see when enemies on a show are really good friends in life. It's just like that for Chloe Lanier and Laura Wright, who play Nelle and Carly. They really are good friends in the real world, which is not something you'd ever guess when you're watching them together on the screen. Can we give them some sort of award for all their amazingness acting like they dislike one another so much? It's really special to us right now.
What's Next on General Hospital
"'Til death do us part… " 💍💀#GH55 pic.twitter.com/8i6MsDNleA

— General Hospital (@GeneralHospital) July 9, 2018
We were right about Valentin. He is not letting things go with Nina. She's given a story to him that she feels is a good one, and he is simply not falling for it. He's not going to let her sit back and lie to him and everyone else, so he's asking a few hard questions. She's clearly on the spot. They might not have a great marriage, but he's been married to her and living with her long enough to recognize when she is uncomfortable and lying to him, which is exactly what she is doing right now. He is going to continue to ask the questions she doesn't want him to ask, and this is not going to end well for her. She will cave, but it might work out for her if he can help her.
Sonny is busy. He's got to save Carly. He's got to prepare Michael for a wedding. He's got to prepare Mike for what's happening in his life, too. And things are getting worse for him. He is clearly stretched a bit too thin even with Jason there to help him out where needed. Things are not working out for him, but he's going to make that change. He's got some inside information that might bring down Nelle, but he is still worried that Michael might end up married to her. For now, though, he has to prepare Mike, and that is a job by itself. He can do it, but he's got to try and focus on that as much as he can.
Stay tuned for more General Hospital and be sure to check out TVOvermind daily for the latest General Hospital spoilers, news, and updates.