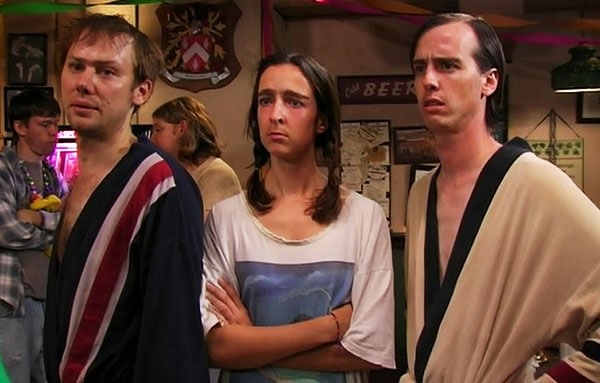 About once a season, the McPoyle's show up on It's Always Sunny in Philadelphia, and their appearance is always a guarantee that some weird stuff is going to go down. Add to that the eccentric Ponderosa clan, and we're going to have another strangely wonderful episode on our hands. With Liam McPoyle all set to sue Bill Ponderosa for the loss of his eye, this episode promises plenty of laughs amidst the insanity.
We'll also be treated to the return of Charlie's incredibly creepy uncle who is sure to stir things up as he goes up against the (much more qualified) lawyer who notoriously hates the gang. Personally, what I'm looking forward to most however is watching Charlie work his lawyer magic again. We can only hope that this case has something to do with bird law. Even if it doesn't, I'm sure Charlie will somehow manage to make it relevant.
Chances are that with everything happening in this episode, the most normal part will be Maureen Ponderosa's further 'transition' into a cat. Watch the preview clip below to get your first look at this, along with what else is in store for tonight's episode. And remember to watch It's Always Sunny tonight at 10:00pm/9:00pm central on FXX.
[youtube https://www.youtube.com/watch?v=Uc9gyVRgFEg]