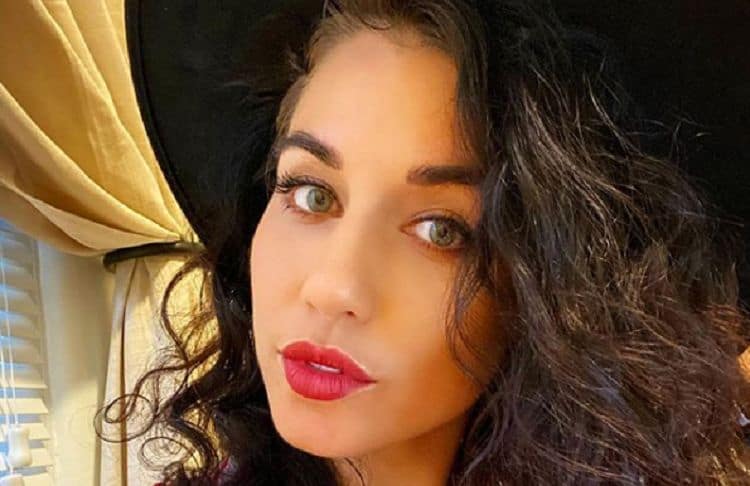 Jessica Lee Kravich better known to fans as Jade Tailor plays Kady on The Magicians. If you read the books, which were outstanding, then you already know her character isn't a part of the original series. Instead, she's a combination of two other characters, but also something entirely her own, like Jade. Since she doesn't seem to do many interviews, finding details about this outstanding actress can be difficult, so we dug up ten things you didn't know about Jade Tailor.
1. Those Pipes
For those who haven't had the pleasure of hearing her sing, Jade has an exceptional voice with a four-octave range. From the time she was seven, Jade had vocal training. Singing music from multiple genres, including classical, jazz, and rock. Like all her performances, watching Tailor sing is lovely to behold.
2. Very Physical
According to her IMDB profile, Jade has always been physical. She trained in ballet and gymnastics as a child, starting around age three. In addition to her dance, Jade has also studied Krav Maga, so she knows how to hold her own on more than just a dance floor. She also says she's a bit of a daredevil. We're not sure if she does all her own stunts, but he probably could do easily.
3. Jade Collects Gemstones
It's no surprise her stage name comes from a stunning stone. Tailor is a lover of beauty, and specifically, she collects gemstones. We're not sure how extensive her collection is, but we can appreciate the desire to have that sort of treasure. Gems have their own beauty, and their worth isn't all in the cost. The chatoyance, the shine, and shimmer is a different type of value.
4. Dear Ol' Dad
Not a lot is known about Jade's father. She's not exactly forthcoming with the personal details. However, we do know that her father is Israeli. He was the poster boy for the Israeli army, literally. These days he's a businessman, but he once served in the Special Forces I.D.F. Because of her father's influence, Jade speaks Hebrew. We're not sure if she's Jewish, either ethnically or religiously, but she knows the language. Mastering multiple languages is always a useful skill for a performer.
5. In The Blood
Performance is a talent some people come to late in life, but others are born with it in their blood. Jade's mother, Sally Pansing, was an actress in the 1970s. These days Sally works as a Holistic Nutritionist, but there was a time when she played the lead in Jennifer and was a love interest on the Donnie and Marie Show. The whole family is talented and familiar with being on camera.
6. Well… Not Everyone
Not quite everyone in the family is a professional model or performer. Jades' brother Shawn Kravich is a lawyer, but that's a sort of performance as well. He has an audience in the jury box and a story to tell about what happened in each case. Like an actor, he has to be convincing, or things don't go well.
7. Is That Your Wife?
We looked everywhere to see if Jade is known to be dating someone. It wasn't until we looked at her Instagram feed that we happened across a potential answer. We're going to go ahead and put a disclaimer here. This is just an educated guess based on the specific use of the term 'wife' between two women. It could be an inside joke or something else, but we think Jade is married to Radha Agrawal. The two spend time together and refer to each other as 'wife or wifey.' Hence, it's our best guess that Jade is married. If so, we wish them both great happiness.
8. Pet Lover
Whether she's married or not, Jade has 'fur children.' As a pet owner, she has three furbabies. Two are cats. The girl is called Lolli, and the boy is Puppy. She also has a dog whose name is Suki. Any pet owner can tell you that having some fuzzy faces around can be both a source of stress and a tremendous joy. In fact, owning pets helps extend your life. Doubtless, with three in the house, Jade knows how much fun and work it can be to deal with them. People call them 'children' because, like human babies, they can't always communicate what they want in clear terms, but they'll try just the same. They cry and show love like anyone.
9. Musicals & 90s Movies
Everyone watches TV, but we don't all have the same taste. Some people want gritty reality or heartwrenching tearjerkers. Not Jade. She loves musicals, which isn't a big surprise, given her background in singing. It's hard not to love a good song and dance number, after all. Most of us have a guilty pleasure as well. Watching Jersey Shore is a popular one. However, we can get behind Jades' choice. She likes 90s movies. We can't blame her for that, the films of the 90s might not have the ridiculous budgets and special effects of the 00s and beyond, but it was a fantastic era in movies.
10. All-Around Artist
We won't use the term 'sickeningly talented' because it's so ugly. Still, it's fair to say some people, like Jade, are possessed of an overabundance of talent. She also writes and paints in addition to her other skills. However, talent will only get you so far, and it bears mentioning that she's worked for years to get the skills to use her abilities well. No one becomes a painter or a dancer overnight. It requires dedication and effort to master. We're impressed by Tailor and everyone like her who have dedicated their lives to their arts.
Final Thoughts
From her first appearance in The Getaway (2007), where she played Angie, we knew we saw something special. Every Hollywood actress is beautiful, but few are so talented in so many different ways. We've been enjoying The Magicians, and we can't wait to see what she does next. Did anything about Jade surprise you? Let us know in the comments below.