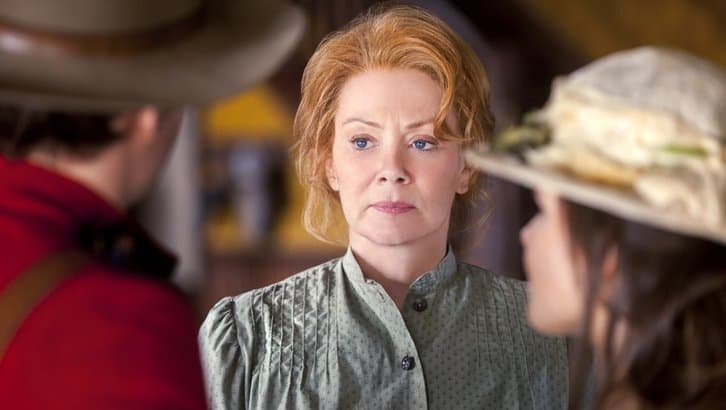 Jean Smart is an actress who was born on September 13, 1951, in Seattle, Washington. She began her career in 1975 and has since worked in theatre, television, and film. Smart is probably best known for her role in the sitcom 'Designing Women'. Her film credits include 'The Accountant', 'The Brady Bunch Movie', 'I Heart Huckabees' and 'Sweet Home Alabama'. Most recently, she has played Arlane Hart in the crime series 'Dirty John'. Although she is a well-known actress with a long career, there are many things that people do not know about her. Here are 10 interesting facts that you probably didn't know about Jean Smart.
1. She Wanted to Become a Vet
Although she now has a long career in entertainment, Jean Smart originally dreamed of becoming a vet. However, while she was in her senior year in Ballard High School in Seattle, she joined the drama program and developed a love for acting. She made the decision to dramatically change her future career plans, and this led her to attend the University of Washington to study on the Professional Actors Training Program and she graduated with a BA in Fine Arts.
2. Jean Smart Suffers from Diabetes
According to Famous Fix, Jean Smart suffers from type 1 diabetes. She was diagnosed with this incurable condition at the age of just 13. It is something that she has lived with and managed since. She does not often talk about her condition in interviews.
3. She Was a Stage Actress During Her Early Career
Smart began her career as an actress on the stage. In the early days of her career, she appeared in regional theatre in Washington, Oregon, and Alaska. She performed with both the Oregon Shakespeare Festival and the Seattle Repertory Theater. When she moved to New York in the mid-70s, she began to appear off-Broadway. She didn't begin to get small television parts until the late 1970s and continued to work in the theatre even after her television career took off. Smart is still passionate about the theater and often compares the experience of television acting with that of acting on the stage.
4. She Gave Up Smoking
Jean Smart is a former smoker who decided to quit smoking when she found out she was pregnant with her son in early 1989, says IMDB. She did this to ensure that her son was born healthy. Despite no longer smoking, she has said that she is happy to smoke for a role. She has replaced smoking with other vices including chardonnay and potato chips. However, she tries not to enjoy these vices at the same time.
5. She Has Had Long Phases of Dieting
Smart has admitted that, like many people, she has had long bouts of watching her weight during her career. There have been many periods when she has become obsessed with counting grams of fat to maintain her slim figure. As she has got older, she has become less concerned with this. She once said in an interview that cheese tastes so good and if she wants to eat it, then she will.
6. Smart Has Won Awards
This talented actress has won multiple awards throughout her career. She won two Emmy Awards for her role in the NBC sitcom Frasier, in which she appeared between 2000 and 2001. In 2008, she won her third Emmy Award for her role in the ABC sitcom 'Samantha Who?', in which she played Regina Newlay from 2007 to 2009. She then won a Critics' Choice Television Award for Best Supporting Actress in a Movie/ Miniseries in 2016, and this was for her role in 'Fargo'. In addition to the awards that she has won, she has received multiple nominations for her performances in both theatre and television throughout her career in recognition of her talents.
7. She Is Married to Richard Gilliland
Smart is married to actor Richard Gilliland. They met while they were both on the set of 'Designing Women', and they married in 1987. Not only were they both in 'Designing Women', but they both had parts in season five of '24′ while they were married. While Smart played First Lady Martha Logan, Gilliland played Captain Stan Cotter. The couple has two children together. Their son, Connor Douglas Gilliland, was born in 1989. They then adopted a daughter, Bonnie Kathleen Gilliland, in 2009. Their daughter was born in China in 2008.
8. She Has a Net Worth of $4 Million
Jean Smart has become a wealthy woman due to her work in the entertainment industry. She can command high fees due to her experience in film and television and because she is such a talented actress. According to Celebrity Net Worth, Jean Smart has an estimated personal net worth of $4 Million.
9. She is Passionate About Baking
In an interview with Vulture, Jean Smart said that she is a good baker and that her specialty is cookies. She is known to make her fellow cast members cupcakes and cookies to eat while they are working on set. She has described her ability to make amazing cookies as her only superpower. This is a talent that her colleagues no doubt appreciate as they are the beneficiaries of her time in the kitchen.
10. Smart is a Descendant of Witches
Jean Smart is one of four children born to teacher Alexander Smart and his wife Kathleen Marie. She had a very normal upbringing in Seattle. Therefore, she was rather surprised to learn that she is a descendant of witches. Smart learned this information when she took part in the television series 'Who Do You Think You Are?' in season 10 of the series. The researches from the series discovered that she was a direct descendant of Dorcas Hoar. During the Salem witch trials, Dorcas Hoar was one of the last women convicted. Her links to witchcraft are something about which Jean Smart was unaware until she took part in this television series.