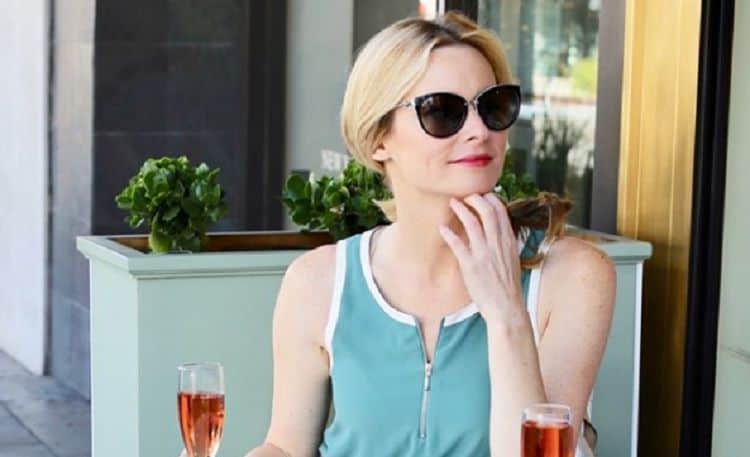 If you're a fan of Lifetime movies there's a good chance you've seen Jessica Morris at least once before. Although the network's original movies have a reputation for being cheesy and unrealistic, Jessica's acting skills always bring an extra layer to every role she plays. With that being said, though, Lifetime movies aren't the only thing Jessica has done. Over the course of her career, she's appeared in several TV shows as well as some feature films. No matter what kind of character Jessica is playing, you can always count on her to approach it with professionalism and dedication. Keep reading for 10 things you didn't know about Jessica Morris.
1. She Was A Model
Acting has been what has gotten Jessica the most attention over the years, but she actually got her start as a model when she was still a teenager. She spent a summer modeling in Japan when she was 16 which is also where she got her acting start by appearing in a commercial.
2. She Loves Superhero Movies
Jessica isn't the type of actress who tries to stay away from TV and movies in her free time. She loves to be entertained by watching things she loves and superhero movies are one of her favorites. She says, "I love superhero movies because they are funny, exciting and always have a positive message about good winning out over bad."
3. She's A Florida Native
Jessica was born and raised in Jacksonville, FL which is just below the Florida/Georgia line. She is very proud of her Florida roots but it didn't take her long to realize that Jacksonville wouldn't be the best place to start and sustain a professional acting career. She is currently based in Los Angeles.
4. She's Also A Writer
Like lots of other actors, Jessica has always aspired to get involved in the industry beyond just acting. She's also a talented writer and wrote a produced a short film titled Claire. She also directed an episode of the TV show Jax + James. Jessica will likely be writing and directing other projects in the future as well.
5. She Loves Spending Time In Nature
Jessica has always been the type of person who enjoys the simple things in life. When she has time off from work, one of her favorite things to do is spend time outside and enjoy the fresh air. Some of the things she enjoys doing include hanging out by the beach and doing yoga.
6. She Loves Forrest Gump
First things first, is it even possible not to love Forrest Gump? The 1994 film has become a classic and it's also one of Tom Hanks' most memorable roles. During an interview with Pop Culturalist, Jessica said that Forrest Gump is her favorite guilty pleasure movie.
7. She Was Very Shy Growing Up
Jessica has grown up to be a very confident person who can easily put on a performance that will be seen by millions of people. But when she was growing up, she was painfully shy. She told Call Me Adam, "I was very shy as a child to the point where my teachers were concerned, because I would make good grades but barely spoke a word in class."
8. She Always Wanted To Be In A Soap Opera
Despite being very shy, Jessica always knew that performing was for her. Prior to getting into acting, Jessica was a dancer. After doing her first play she fell in love with acting and started to dream about her future. As someone who grew up watching soap operas, Jessica always had hopes of being cast in one. Her dream came true when she landed the role of Jennifer Rappaport in One Life to Live.
9. She Encourages Up And Coming Actors To Have A Side Hustle
When most people are asked to give advice to up and coming actors, they tend to suggest that people should focus on their craft and give it 100%, however, Jennifer's advice is a little bit different. She actually encourages people to "have something on the side". She also adds that people should be in the industry because they love it and should always remember to have some fun along the way.
10. She's In A Relationship
Jessica hasn't always had the best luck when it comes to romantic relationships, but it looks like things are finally turning around for her. She is in a happy relationship with a man named Chris Lennon. It's unclear how long the two have been together but they appear to be very happy together and still going strong.