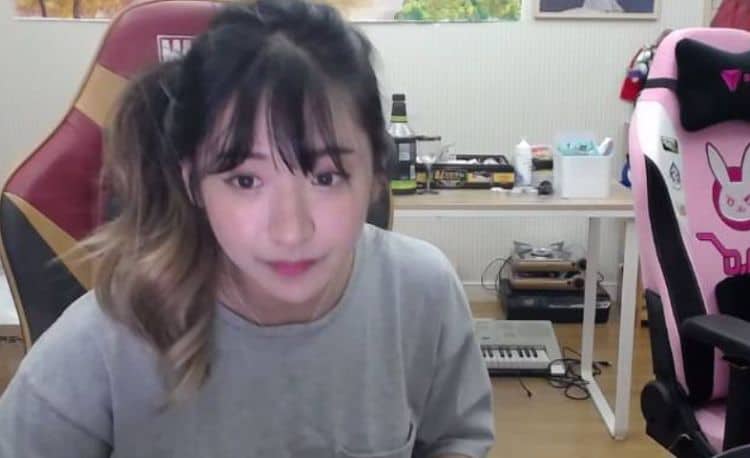 Jinnytty is a popular Twitch streamer who gained fame and stardom on social media for her live gaming streams, adventure vlogging, and singing on social media. If you've just tuned into her streams, be warned that the content has proven to become addictive as she has amassed a huge following of fans and followers. To help you get to know her better, here are 10 things you probably didn't know about Jinnytty.
1. Jinnytty is a Youtube star
If you haven't yet checked out her Youtube channel, this is where Jinnytty really shines. Although she's all over social media, her Youtube channel has over 120,000 subscribers, according to Famous Birthdays. Her gaming streams are some of the most popular on the internet today with the large volume of people stuck indoors. She keeps us entertained with her live streams and she has helped to make the seclusion caused by the pandemic a little less boring.
2. She is a phenomenal social media star
On top of her popular Youtube channel, Jinnytty has gained high numbers of followers on other social media sites. One of her most successful is her Jinnytty channel on Twitch. So far, she has a count of over 550,000 followers on Twitch where she live-streams her gaming adventures, sings duets, and posts her adventure vlog. She launched her Twitch channel in November of 2017 and it has gained momentum ever since. Her Instagram account is also packed with followers with a count of over 190,000 followers. One of her most notable streams was the August of 2020 competition video with HAchubby.
3. Jinnytty is older than she looks
Jinny is still young and she has a youthful appearance that makes her look even younger than she really is. She was born on July 28, 1992. She is currently 28 years old. Her youthful looks make her even more popular with younger gamers who enjoy watching her live streams and videos she makes of gaming.
4. Jinnytty is a native of Korea
Jinny was born in Korea. She joined her fellow gamer Esfand in their relocation to the United States. They have not immigrated to the United States and have not made plans to become citizens, according to Gamerant. She arrived in the United States in the early part of 2020 with the mission of doing some traveling. It was her goal to see various parts of the country. Her plans were put on hold because of the Coronavirus pandemic which halted travel. She did make it to a few of the larger cities including San Francisco, California, and Austin Texas before the shutdown put an end to such unnecessary travel. She has been living in Austin, Texas with Esfand.
5. Jinny didn't come here to become a social media sensation
Jinnitty and her friend Esfand are both popular personalities on Twitch. He is also a streamer. The two have been putting out a lot of content together. They haven't had any trouble finding ways to be entertained and to entertain others during the lockdown periods of the pandemic. Jinnytty didn't come to America to become a Twitch streamer, however. Her original goal was to be a tourist and see as much of the country as she could. The social media thing naturally evolved when her travel plans were put on hold.
6. She's going back to Korea
Jinnytty recently shared with her fans her plans to travel back home to Korea. Although she is having a lot of success in her new career as a social media star, the Covid-19 pandemic has made it difficult for her to do the things that she came here to do. The main reason that she decided to return home is because of the restrictions in the United States. She plans to leave Texas to go home where there is more freedom to move around. The handling of the pandemic in Korea is much different than in the US. Back home she will be able to enjoy going out to nightclubs, restaurants, bars, and other places that have remained open. Since Jinnytty came over here as a tourist, she doesn't have a work visa or any other official status that would allow her to stay in the US for much longer. She has plans to return to Korea soon, but she also plans to return to the United States in the summer of 2021. No worries for her fans though. She will be back in a few short months. Jinny is doing things the legal way as she is required by law to return home by the end of February.
7. Jinnytty merchandise is available
We also learned that Jinnytty has her own store. She sells branded merchandise to fans. Her official storefront is up and running and followers can not only purchase items, but they can also earn them by subscribing and becoming followers on her Twitch channel. You can learn more about the items that she offers for sale on the official site.
8. Viewers support her emotionally
According to Dexerto, when Jinny announced that she plans to return to Korea, it was an emotional stream. She doesn't want to be a burden for her buddy Esfand. She knows that he is busy with his social media career, and she shared this publicly. It resulted in a massive outpouring of love and support from her followers. They assured her that she is not a burden and their heartfelt responses to her post were very touching. She has made a huge impact on followers who hate to see her go.
9. She plans to come back to Texas
Even though Jinnytty is going to be out of the United States by the end of February, she plans to come back. She promised fans that she will be back in the summer. Although this isn't what she had originally planned to do when she first arrived, things have changed a lot for her. Her time spent streaming has also had a huge impact on her life. She has a positive outlook for coming back and resuming her social media presence.
10. Jinnytty and Esfand are not dating
According to TTM, quite a few fans were wondering if Jinnytty and Esfand are a couple. This rumor has been put to rest. Jinnytty is single and she is not dating anyone. She and Esfand are friends and they do not have a romantic relationship at this time.