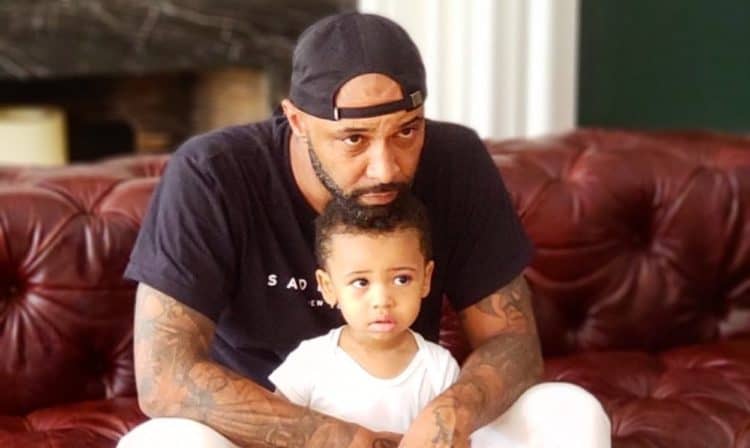 Though there are some people who have never heard the name Joe Budden, his impact on the music industry has nevertheless been significant. He is famous for the statement, "Hip hop saved my life" which for many people has more to do with money than his actual life. The truth is that hip hop enabled Joe to discover what he really loved to do and expose his inner creativeness that had remained dormant for many years. Many will say the entertainment industry is a better place today because of Budden. Generally, introverted personalities end up hidden in the background of life because they are not seeking the limelight or any particular kind of notoriety. As an introvert, this was a personal obstacle he learned to overcome early in life and ever since he has developed his musical and creative talents to cut across all forms of media: podcasts, rap music, and television shows just to name a few. There are many things you may not know about Joe Budden, so for those familiar and unfamiliar with this multi-talented individual, here are 10 things you likely didn't know about him.
1. He struggled to convince his business partners that he hadn't lost his mind
When someone as multi-talented as Joe Budden comes along, it takes not only a strong support network but also people who truly believe in you to break through and maintain a certain success level. Budden's vision and creativity were hard sells to his business partners, who thought that he would self-destruct from a career perspective. Obviously, he is stronger now than perhaps he ever has been.
2. Another one of his struggles was to leave making rap music behind
According to Vibe, Budden said that "comfort comes with time." He is the type of personality who strongly believes that you are either 100% in or 100% out. So when it came to moving forward from his beloved rap making music talents, he found it a very hard thing to do. Part of the challenge was pursuing his vision despite the advice of his closest supporters.
3. Many consider him to be politically proactive
Budden maintains that the State of the Culture is more than just identifying problems but going out and doing something about them. That requires a time and often, a financial, commitment most people aren't willing to make. His "all in or all out" approach to life, something he has had to learn from experience, is one of his personal creative and activist trademarks.
4. His outspoken, no-nonsense personality has earned him considerable respect among his peers and those who oppose him
Say what you want about Budden's attitude, he believes that the time is right for people to come out and say what everyone else is afraid to say – or even think. The reality is that people today are drawn to this type of personality because they are tired of all the smoke and mirrors thrown at them by politicians and the powers-that-be. In Budden's case, his focus is on the entertainment industry.
5. He's had public conflicts with major rap artists including 50 Cent, Jay-Z, Prodigy, and The Game
Budden is no stranger to conflict; in fact, you might say that conflict is one of his strongest marketing tools. His recent podcast interview with Nicki Minaj has caught the attention of many of his (and her) followers, but sometimes it's hard to tell whether the fracas is real. In any event, Budden knows how to make the most of it.
6. Budden adheres to an old adage: "The pen is mightier than the sword."
As ancient that it sounds, Budden sees himself as part of the journalistic movement in a unique way. He doesn't see himself at odds with journalists or media personalities but the opposite. The diversity of perspectives and opinions is what is going to change the culture and fix the problems, not by entering some echo chamber where everyone is listening to the same voice.
7. He is a multimedia, multidimensional personality who has harnessed the energy of conflict and made it a popular podcast format
Budden has learned over time how to make the most of his musical and entertainment talents. Starting off as a rap artist, he proclaims himself as always having been a self-starter. He would be one of the first to move into the Indie recording world, and later would take the energy of cable television's ESPN show First Take and turn it into a regular podcast.
8. He claims he has never called someone and asked that they play one of his recordings
Now to be sure, that approached has worked for him but it leaves open the question of how did he get his music out there and get the following he has? Budden says that he just let things fall where they may and kept moving forward. He is more concerned with forming beneficial relationships whether they are personal or professional, than working to influence other people to make money.
9. The Internet has made his career possible, and for up and coming talent the same holds true today
The website DJ Booth says that Budden's ongoing philosophy of music and entertainment is "if you have Wi-Fi, talent, and something people want to hear, then the sky is truly the limit." Some consider him to be a trailblazer in the industry, having been around when vinyl records were still the norm and big production music videos were standard faire. All that has changed, but his formula for success cuts across the entertainment industry and feeds into political and informational media as well.
10. His preference is for smaller, more intimate settings when he is performing
Budden has never had the type of personality that longs for huge crowds or throngs of people following him. That is more than ironic given that the media he has chosen to express his message, the Internet, thrives on exactly this kind of mentality. He has managed to find the right balance as time has moved forward, combining his musical experience with his success.