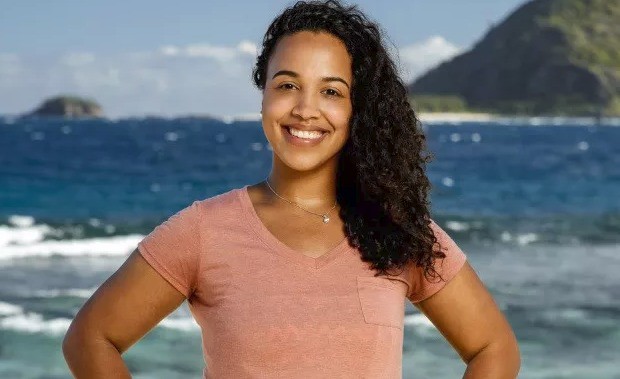 Julia Carter is one of the contestants on the reality television show "Survivor." She is one of the members of the team of strong willed and gutsy contestants who has made a good show and has become popular among fans of the show. In fact, she's amassed her own following of fans who would like to know a little more about her. After doing a little research we've discovered 10 things that you probably didn't know about Julia Carter, but may be glad to find out.
1. She hates being ignored
We learned that Julia Carter is one of those people who has a high level of integrity. She has worked hard to get where she is at today. She isn't the type of person who feels a need to be in the spotlight and she's not a glory hog, but there is one thing that she simply cannot tolerate. he hates to be ignored. She stated that this is one of her pet peeves.
2. She wants to set a good example
Julia is the first member of her family to go to college and graduate with her degree. She has set a good example for her younger sister and the other members of her family. She is proud of her accomplishments and she says that she set out to pave the way for her younger sister to follow.
3. Her mom is her inspiration
Julia Carter has watched her mother face some very difficult challenges in her life. When asked who her greatest inspiration in this life was, she responded that it is her mom. She is a lady who managed to make it through difficult times and still remain optimistic. She is strong and beautiful inside and out according to Julia and she is the person who most inspires her.
4. Her biggest concern is the mental aspect of "Survivor"
We also discovered that Julia Carter has done some physical training to prepare her for competition on "Survivor" but this was not her greatest concern or focus. Her biggest concern, she shared was with the mental aspect. She even watched 10 ten of the previous seasons in a marathon viewing to help prepare and build her strategy.
5. She became more interested in the show after her father passed away
Julia used to watch "Survivor" with her family as she was growing up. She was a casual watcher with moderate interest, but when her father passed away, she began to take a stronger interest in the show. There was something about the personal journeys of the contestants along with the deep emotional struggles that they went through that encouraged her to submit her application to become a contestant on the show.
6. Julia is a medical student
Ms. Carter is a 25 year old college student who is enrolled at the Rutgers University medical program. She joined the show in hopes of winning the $1 million prize, along with the other 17 contestants. Winning would certainly help her in paying for her education and becoming established as a physician. The group will compete against one another in the Mamanuca Islands of Fiji. This is the location where the film "Cast Away" with Tom Hanks was shot.
7. Her career choice was inspired by her father
Julia's father died from heart disease when she was very young. This had a tremendous impact on her life and it is the inspiration for her career choice. She is going into the medical field because she believes that she can make a difference in the world and in helping people by treating their medical conditions. It was the loss of her father that inspired her resolved to graduate from college and keep moving on to obtain her advanced degree in the field of medicine. She sees "Survivor" as a personal journey within her life's journey.
8. Social media posts irk Julia
Julia Carter shared that one of her biggest pet peeves is seeing certain kinds of social media posts. People who document everything and share little details of their lives on social media is something she really dislikes. There are a lot of people on that band wagon with her. It's irritating to see a person's life posted on social media when a few highlights would be far more interesting than knowing what they have for breakfast, lunch and dinner.
9. She loves shopping, traveling and eating
When Julia was asked what her hobbies are, she shared that they are traveling, shopping and eating. In case you were wondering what cool things she's up to when she's not hitting the books or preparing for the show, these are her favorites. We admire her honesty. Instead of making up something really cool for the publicity, Julia was up front and it seems that she's a pretty normal and down to earth person.
10. She chose 3 interesting items to take on the island with her
When asked what three things she would take on the island with her, we were impressed with her choices. First, she would take a pen and paper so she could write out her thoughts, pen her stories and jot down her strategy. The second was a radio so she could have music around her because it is an important part of her life and it helps to keep her going. The third would be a picture of her family. She shared that the picture of her family would help her to get through the most challenging parts of the game.