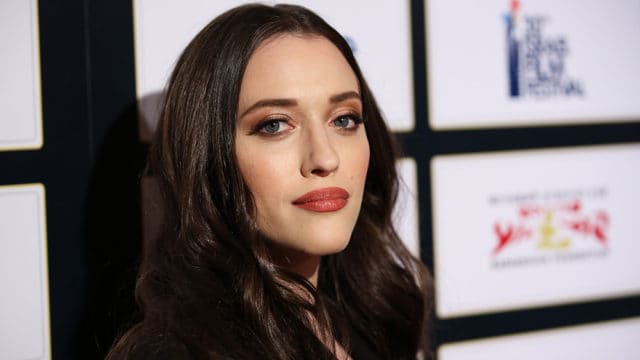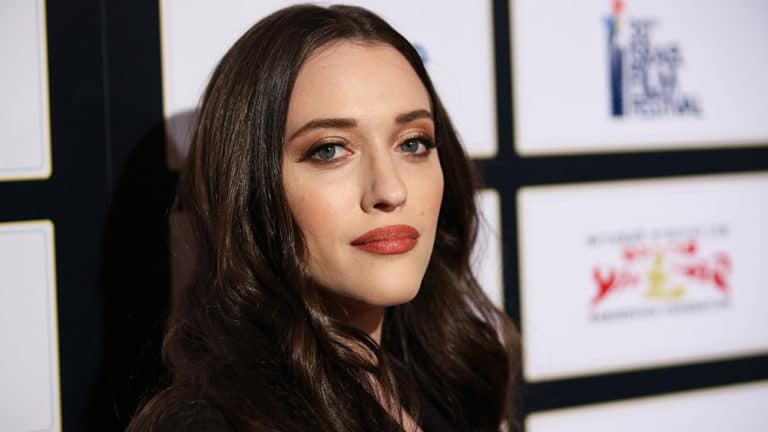 Before we get into the loves and life of Kat Dennings, we want you to know that her and Broke Girls co-star Beth Behrs continue to see each other in real life just about every other day. But Kat has been active, as she is not only a talented actress, but also a screenwriter. There was no shortage of projects or opportunities she could choose from once her "2 Broke Girls" sitcom was cancelled by CBS. Some have been of the movie variety, and one is going to give Kat the opportunity to return to her sitcom status where she is anything but a broke girl.
Lead Role in "Dollface"
She picked up a lead role in a Hulu movie, "Dollface," where the storyline is about how a woman who is dumped by her long term boyfriend decides to move on in a very different way. Instead of looking for romance in all the wrong places, she chooses to go on a journey to find and revive many of her female friendships that were left behind. As anyone who has let years pass without keeping in touch with someone, this is a very challenging scenario.
But that is a movie. We knew it wouldn't be long until Kat would return to television, and in February it was announced she would be accepting one of the leading roles in the new ABC sitcom, "How May We Hate You." A reflection of her character in "2 Broke Girls" Kat will be playing the role of Ellie, who is employed in guest services at a swanky hotel where guests pay more than twice as much for a single night's stay than she does for an entire month's rent. Her co-workers can be just as trying, and the antics of the guests, Ellie, and her co-workers are the recipe for primetime entertainment.
"Dallas and Robo" Animated Comedy
Showing off even more of her versatility and talent, Kat has teamed up with John Cena to produce an eight episode animated comedy, "Dallas and Robo." Kat is the voice of Dallas who accompanies Robo on a trek to make a few bucks by jetting through the galaxy, meeting and fighting rival space truckers and cannibal bikers while living off of vending machine burritos and other things.
Just this past week it was announced that Kat continues to seek out new work and new opportunities, as she is set to co-star with "Billions" star Malin Ackerman in a movie titled "Friendsgiving." Of course, the movie takes place on Thanksgiving (we can presume it will be on the upcoming Thanksgiving-Christmas movie schedule) in the home of Ackerman and Dennings who are a lesbian couple. Not to worry, true to Kat's acting form, this will be a comedy with the Thanksgiving dinner being one of the messier unconventional family affairs held. Dennings plays Abby, who has recently been dumped by a former lover.
Romantically, no new love connections have been created with Kat and anyone else since her breakup last year with Josh Groban, who publicly stated it was a mutually agreed on split. As we can see, she has kept busy working as an actress, but we also found out something of her personal life that is worth a mention.
How's the Yellow Lab Now?
But we can end Kat's recent news by telling you that her beloved yellow Lab is doing fine after surgery (and they say that a dog is man's best friend). Just this month, Spinee, her Lab was taken into the vet hospital to have some very risky surgery done. Though the exact problem has not been revealed, what we do know is that Spinee has come out of the surgery very well and is now facing a medium term recovery period.
No article would be complete without at least one spicy rumor. This is not of the romantic variety, but of Kat being seriously considered to be cast as the next Bond girl. That's right. What often is a career changer for many actresses, there are multiple rumors Kat will be at the side of Daniel Craig in the next movie of the Bond franchise. What is crazy about the rumor is that it has been said she has been offered the role before but turned it down due to prior commitments and scheduling conflicts. Come on Kat! Make the time for this gig!