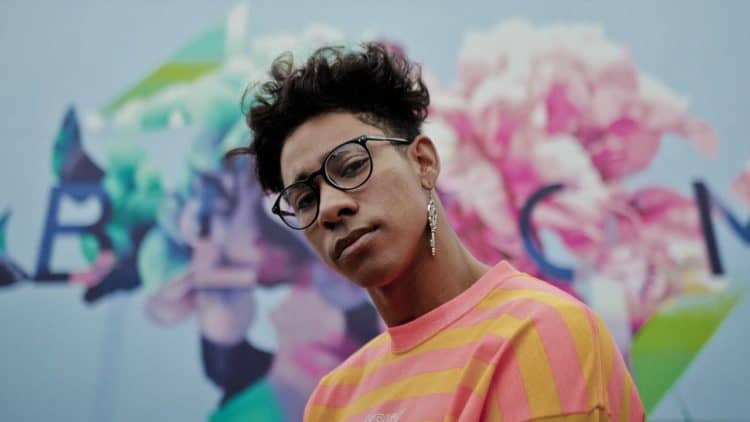 Who is Keiynan Lonsdale? If you like to watch movies such as Love, simon or Divergent: Insurgent, not to mention shows like The Flash and Dance Academy, then you undoubtedly already know who he is. He's also been on MTV a time or two. If you want to know about who he is, just read through these ten things listed below.
1. He loves his native Australia
He spends a lot of time traveling the globe because of his chosen profession, but he is a native of Sydney, Australia and he absolutely loves it. According to Lonsdale, there is just something special about the whole country, but specifically about Sydney. He loves the culture, the weather, and the people there.
2. He's also a dancer
That's right, he does a lot more than just act. He's also a very accomplished dancer and has been for quite some time. If you saw him on Dance Academy, then you know how skilled he is.
3. He sings, too
In Hollywood, they call people that can act, dance and sing a triple threat. This is what many producers and directors are looking for when they're searching for talent. When they find someone that can do all three, they can put them in virtually any type of scene and they know they're going to get it right.
4. His talent doesn't stop there
Lonsdale actually takes things a step further. He doesn't just act, dance and sing. He also writes his own songs. He's even released a handful of of them and done a couple of albums to boot. Needless to say, when it comes to creative ability, he has more than his fair share.
5. He's proud of his heritage
As any person should be, he's extremely proud of his heritage. On his father's side, he is of Ethiopian descent and from his mother's side, he has both Danish and Irish heritage.
6. He's got lots of brothers and sisters
As a matter of fact, he is one of eleven siblings. That's a big family, needless to say. That being said, being part of a big family certainly does have its advantages. It all depends on how you look at things.
7. He was once thought to be pansexual
People got the idea that he was pansexual when he publicly came out and said that he didn't care what gender or sexuality someone identified with, and none of that had any bearing on whether or not he was attracted to them. Later he clarified things and said that he preferred not to be labeled when it came to his sexuality. He just wants to be attracted to whomever he's attracted to, with no labels or terms to define it involved.
8. He's been in the public eye for a little more than 10 years
He got his start in the business in 2007. Since then, he's been going strong. With all of his talent and his approachable disposition, there is no reason to think any of that will change in the near future, either.
9. He's been in both movies and television
He got his start in television, working the small screen and playing a number of different roles. It didn't take very long for people in Hollywood to figure out that he was somebody that possessed an enormous amount of talent. As such, he started landing roles in movies pretty quickly. His first couple of roles were smaller supporting efforts and then he started landing larger and ever more important jobs. These days, he's well-known for being one of Hollywood's leading actors and he can carry a movie or television show by himself if he needs to.
10. He has some awards under his belt
In 2018, he won an award for his work in Love, Simon and was nominated for another award for the same project. He was awarded an MTV Award for Best Kiss and nominated for a Teen Choice Award. These are all pretty high honors, especially for someone that hasn't been in the business all that long. Some people might think that a little more than a decade is a long time, but when you really stop and think about it there are plenty of people out there that have been working hard in Hollywood, trying to get their shot at the big time for twice that long and they still haven't had half the success that Lonsdale has already experienced.