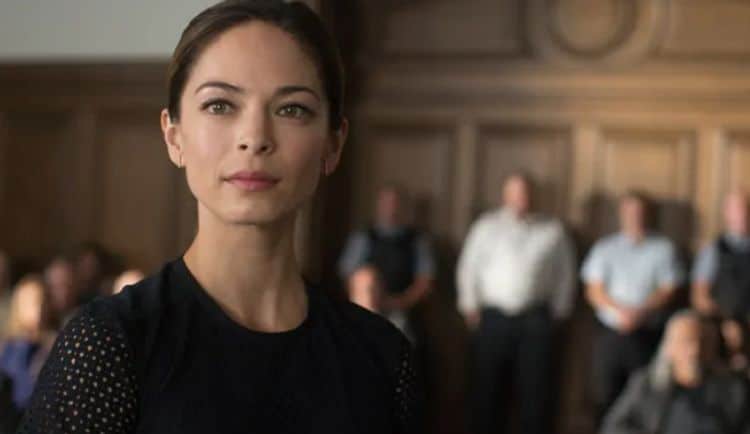 Kristin Kreuk is a Canadian actress that is best known for her roles in the TV shows Smallville and Beauty & The Beast. She is currently starring as Joanna Chang in Burden Of Truth. Here are ten things about her that you may not know.
1. She Was Born And Raised In Vancouver
She was raised in Vancouver along with her younger sister. She has a mixed heritage as her father is of Dutch descent and her mother is of Chinese descent. Her mother was born in Indonesia before moving to Canada. When Kristin was younger she spent a lot of time outdoors with her sister practicing gymnastics. She was on the gymnastics team in high school but had to quit when she developed scoliosis.
2. She Never Had Any Ambitions To Become An Actress
When she was in high school it was her ambition to become a forensic scientist. She was also interested in psychology. She knew that she definitely wanted to study at Simon Fraser University, and it probably would have been one of these two fields that she entered into. She had acted in school plays before, but she never really considered making acting a career until she was approached directly by the producers of Edgemont.
3. Her First Role Was In Teen Drama Edgemont
When she got the role in Edgemont, she had never done any professional acting before. She told TV, eh? that it did take her a while to really get into acting as at first she felt as if she didn't really know what she was doing. However, it did not take her long to discover that acting was something that she loved, and that she was good at. She decided to get an agent and this led to her getting roles in films such as Snow White: Fairest Of Them All. Edgemont ran for five seasons and she starred in all of them.
4. She Had A Main Role In Smallville For Seven Seasons
Her agent sent the producers of Smallville an audition video and she was invited to California in order to audition for the part of Lana Lang. She got the part and for a while she was starring in both Edgemont and Smallville. She was able to do this because both shows were filmed in Canada. When she first got the part she may not have imagined that this was a role she would have for seven seasons. Although she was no longer a main cast member for the remaining three seasons of the show, she did still continue to make guest appearances. She was grateful for this chance because it gave her the opportunity to complete the character arc on the show.
5. She Was A Spokesmodel For Neutrogena
She was approached by Neutrogena to be a spokesmodel for their company when she was appearing in Edgemont. Her original contract was for two years, but this was then extended for a further two years. This makes her the longest running spokesmodel for the company. When she accepted this role she was following in the footsteps of other teen stars such as Mandy Moore and Jennifer Love Hewitt.
6. She Has Her Own Film Production Company
She met Rosena Bhura on the set of Partition, a movie which she starred in. Together, the two women formed a production company called Parvati Creative Inc. Chatelaine reports that this company was founded in 2009. The aim of the company was to tell stories that are centered around people, which are told through a female perspective. They have produced a short film and a web series. Kristin has also worked as an executive producer on Burden of Truth. Production of TV shows and movies is the area that she wants to get into when she is no longer acting.
7. She Won A People's Choice Award For Her Role In Beauty & The Beast
Her role as Catherine in Beauty & The Beast is one that is well-known for, and it is also one that earned her a lot of critical acclaim. She won a People's Choice Award for favorite actress in a sci-fi or fantasy two years in a row. Before this, she has also received a large number of award nominations for her role in Smallville, although she was always just beaten to the award each time.
8. She Has Voiced Approval For The Re-Casting Of Lana Lang
The role of Lana Lang has been re-cast now that Superman has entered the Arrowverse, but this is not something she is bitter about, as she explained to Screen Rant. She said that she is excited to see what the next chapter holds for the character of Lang. She also believes that Emmanuelle Chriqui is the right choice for the actress to play the character.
9. She Is An Avid Reader
She is a keen reader and she likes to share the books she is reading with her fans on her Instagram page. She aims to read at least one new book every month, something that is not always easy with her busy schedule. When she has finished the book, she also shares her thoughts about the story. This gives the fans that have been reading the same book to get into a discussion about their opinions with her and her followers.
10. Her Fans Call Themselves Kreukies
Fans that follow Kristin on social media, particularly Twitter, often refer to themselves as Kreukies. They often use this as a hashtag when they are posting about her or the shows that she stars in. She has also used the term herself in her tweets to address her fans when she has some news that she wants to share with them. She has earned a lot of loyal fans over the course of her career. People that were just teenagers when they watched her in Edgemont and Smallville have been able to follow her career as they have grown up alongside her.