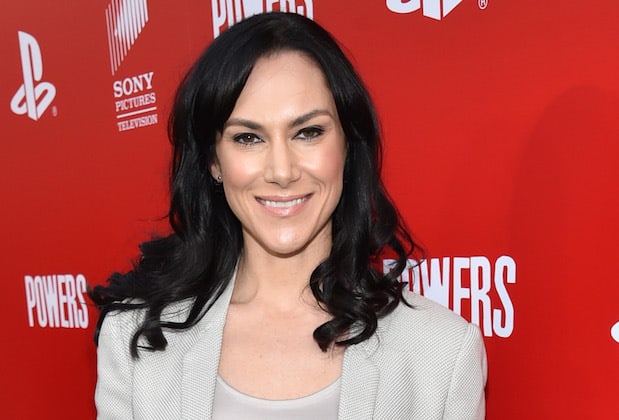 No one else could make a scar across the face look as well as Kyra Zagorsky does. The latest addition to the Arrow cast is rocking a different look with her role as former member of the League of Assassins—Athena. Zagorsky is not nearly new to action television, but its nice to see her in full assassin mode. She's one talented actress, and she proves it time and again with the many roles she's given life to on TV. There are probably many things about Kyra Zagorsky you don't know about, but here are 10 things you start you on getting acquainted.
1. She grew up in a small town.
Although she was born in New York, Kyra actually grew up in a small mountain town in Colorado. She was an absolute outdoorsy girl—something that would eventually help her out in her acting career. Many of the acting she's done on television involves some type of active element, so it helps that Kyra is used to it.
2. She began acting in high school.
In fact, it all happened during her senior year. She was cast as one of the lead characters in her school musical. After high school, Kyra attended the Southern Oregon University in Ashland and received her BFA in theatre. She then moved to California to get her MFA in acting from the University of California, Irvine.
3. She's trained in martial arts.
When she was just starting out acting in New York, Kyra wanted to boost her confidence and her strength. She did this by training in different martial arts disciplines including kickboxing, capoeira, sword fighting, and Filipino stick fighting. Over the years, she's honed her skills enough that it shows on some of her fight scenes.
4. Most of her shows were filmed in Canada.
For some reason, many sci-fi television shows are shot in Canada. We can go into the details of that, but the fact is Kyra fell in love with the beautiful cities of Canada. This is due to the fact that she spent so much time there shooting because many of her roles have been somewhat sci-fi roles.
5. She is Julia Walker.
She's not exactly Julia Walker because she's Kyra Zagorsky, but the character is actually partly who she is in real life. The creators of Helix saw something in Kyra that reflected a lot of how they pictured Dr. Julia Walker to be. So all Kyra really needed to do for the role was be a lot like herself.
6. She's married to Patrick Sabongui.
Kyra and Patrick got married on August 5, 2002. They take residence in both Los Angeles and Vancouver. Sabongui is famous for his role as former police captain David Singh in Flash and the Arrowverse.
7. She's a mom of two.
We know that people do it all the time, but it sure isn't hard to be a full-time working mom. Kyra loves the balancing act of it all, and she's quite grateful that her kids are very understanding of their busy lives. She has two kids with Patrick, a daughter and a son.
8. She's not a fan of perfume.
Several years ago, Kyra discovered a particular fragrance oil while vacationing in Egypt with her husband. She has since fallen in love with the product after realizing just how much perfumes are made up mostly of chemicals and this particular fragrance oil is just the essence of scent she fell in love with.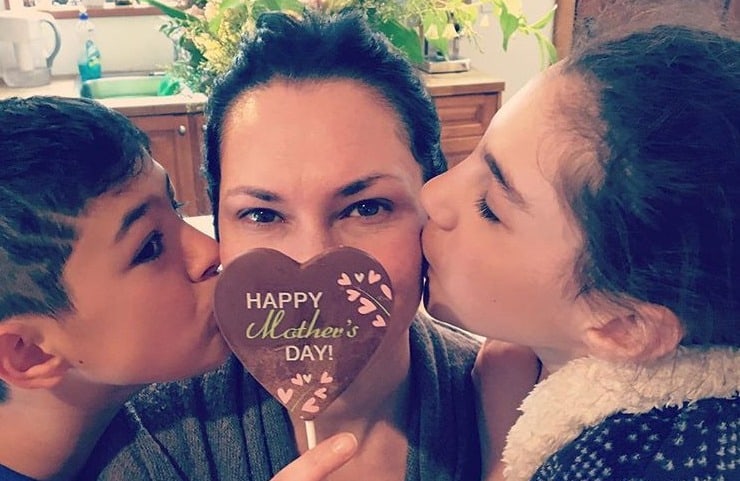 9. Some of her Helix scenes scared her a bit.
It's a testament to just how intense this show truly is. It also didn't help that the entire show was shot in a studio, where would most certainly induce claustrophobia in the average folk. Especially during the first few episodes, Kyra had to adjust to the script a little bit to make sure that she remembers it was just a show.
10. She'd love to work with Kathryn Bigelow.
Bigelow is one of the film industry's trailblazers when it comes to directing. She's most known for her movies in the war genre, The Hurt Locker and Zero Dark Thirty. Kyra has stated how much she'd love to work with the talented director in the future. She believes that working with a female director in film or TV would be a completely different experience.