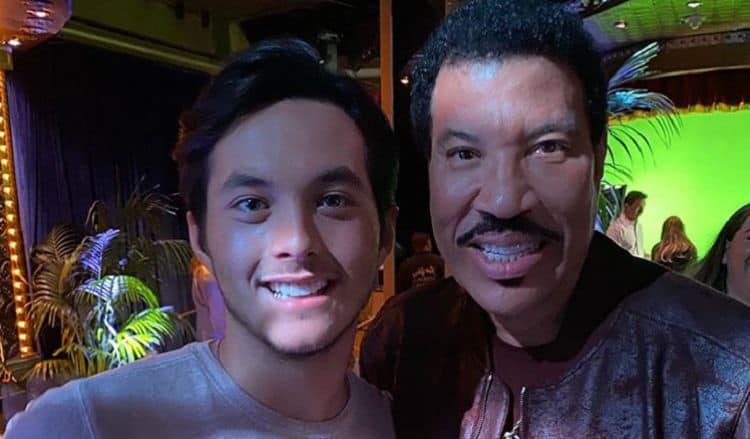 In 2019, Laine Hardy beat off stiff competition from fellow finalist Alejandro Aranda to claim the title on season 17 of American Idol. With his days of alligator hunting and fishing in small-town Louisiana firmly behind him, the 19-year-old Elvis look-a-like has a glittering career ahead of him… even if he is still keeping us waiting for that much- anticipated debut album. Find out more with these ten fast facts.
1. He's been playing guitar since he was 8
He might still be just 19 years old, but Hardy's been honing his talents for years. At the age of 8, he convinced his parents to buy him his first guitar from his local Walmart. Over the next few years, he squirreled away every cent he could, eventually accruing the $1300 he needed to buy his dream instrument: a G&L Legacy sunburst electric guitar.
2. He used to hate singing
As soon as he hit his teens, Hardy started looking for every opportunity to show off his guitar skills. If there was an open mic night at a local café or restaurant, you could count on Hardy to take to the stage… although if audiences were expecting him to do anything other than strum the guitar, they were out of luck. Too shy to do anything but hide behind his guitar, Hardy refused point-blank to carry a tune… until, that is, his elder brother Kyle convinced him to record himself singing in the privacy of the woods behind their home and start posting the results online.
3. He auditioned for Idol twice
Season 17 wasn't Hardy's first attempt at Idol success. After his YouTube videos caught the eye of Idol producers, he was invited to audition on season 16. That time around, he failed to make the grade, getting cut during the early rounds. He took the rejection hard, but buoyed by his ever-supportive mom, he soon rallied. "Last year, when I was on the show, I went into it not knowing anything about music," he told The Advocate." I could barely sing. But after I got eliminated, I got home and started playing everywhere." By the time of season 17, he was ready.
4. He transformed his look for Idol
By the time season 17 came around, Hardy hadn't just developed his confidence as a performer – he'd completely revolutionized his style. Gone was the teenage floppy fringe, the tracksuits, and the grungy aesthetic, replaced by sharp tailoring and a slicked-back 'do. He'd even gone to the effort of correcting a tooth he'd damaged some years before in a biking accident. His mother was initially unsure of his new, grown-up look, and even tried to talk him into dressing more his age. But eventually she, and the rest of the world with her, came around to his way of thinking. "I think inside, I think that suit, he feels like he's putting on this armor … like he's a different person," she told The Advocate.
5. He finds inspiration in the unlikeliest of places
Wondering where Hardy finds his inspiration? In a word, everywhere. "I find inspiration all around me. I try to make my music representative of myself and my generation. I love the places that most people don't give a second glance," he says on his official website.
6. He's got a huge line of merch
He may only have been in the public eye for a short time, but Hardy is clearly making hay while the sun shines. Visit his official website and you'll get to shop till you drop from his huge line of merchandise, which includes everything from T-shirts stamped with his catchphrase "Ain't a Party Without a Hardy" to logo hats, guitar picks, koozies, phone grips, bumper stickers, and wrist bands.
7. He's single but in no mood to mingle
Hardy may have won over his fair share of female fans during his time on Idol, but according to an interview he gave to Hollywood Life, his busy touring schedule is leaving him with scant opportunity to take advantage of his new heartthrob status. "A relationship is probably not a good idea right now because I'm always traveling," he admitted. " I'm always away from home. I really think it would put a lot of weight on me. I can't give the attention that a girl needs right now. It's hard to do that. So I really need to focus on this right now, and do the work now, and then I can do something else later. I gotta do me and the rest will fall into place."
8. He released his first single in 2018
Hardy's first-ever single was released a year before his victory on Idol. Titled Blue Christmas, the single failed to chart and sank without trace soon after its release. The same can be said for his next single, Flame, which climbed all the way to number 8 after its release on May 19, 2019. The singer's other credits include the self-released 2018 EP, In the Bayou.
9. He's planning on doing country with a twist
When Hardy finally gets around to releasing his debut album, don't expect it to sound anything like his Idol coronation single, Flame. Despite being proud of the single, its style isn't one he plans on repeating. "That's not fully who I am," he told Forbes. "But I'm still a part of that song, and it's a pretty cool song. But I have a different idea for all my fans. What they saw on the show is what they're going to get because I'm not going to change. I'm going to stay the same person that got this far. I'm not going to go in any other direction." So, what exactly can we expect, in that case? According to the man himself, his next project will be "country, but a different twist to it".
10. His bling has significance
If you thought Hardy's bling was just part of his overall style, think again. Each piece of gold he wears carries a significance, a significance that highlights the young singer's close bond with his family and friends. "My mom got me this one (a ring) for Christmas. She said, 'I'll always want you to think about me' and stuff," Hardy explained to The Advocate. "The horseshoe (another of his rings), a family friend of ours, this is her dad's ring and she gave it to me for good luck."