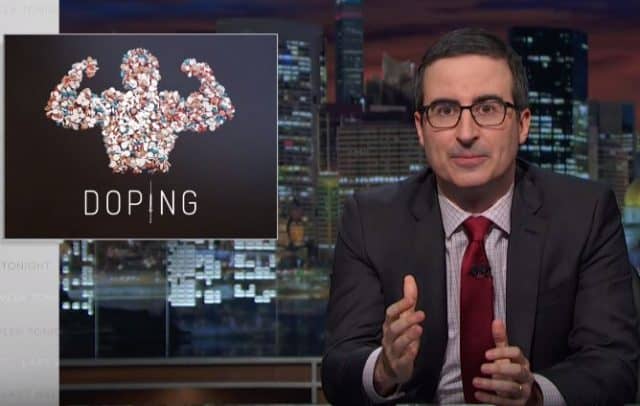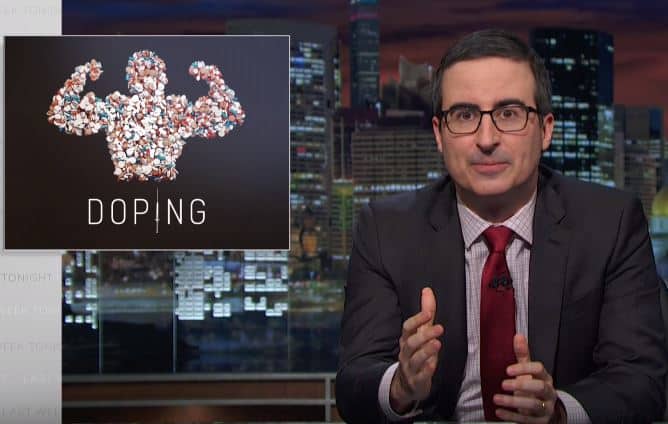 While John Oliver had more than a few things to say about Brexit last night on Last Week Tonight, he devoted his main segment (aka about a full 20 minutes of the show) to the Olympics. As most people know, the Summer Olympics in Rio kick off in just over a month, and while the games are a time for celebration across the globe, as athletes from all over the world compete in numerous events, Oliver believes that we need to deal with the issue of doping in sports before the Olympics can actually be as special as they are meant to be.
In the video below, Oliver discusses various doping scandals that have occurred in sports in recent years, how and why they continue to happen, and how he believes we can prevent them from happening again in the future. Furthermore, he stresses why this is an epidemic that can't simply be ignored, because if we continue to allow dirty athletes to get away with doping, then it's only a matter of time until clean athletes begin doing it as well. And then, if and when that happens, there's no more integrity in sports, and everything that is so special about them, everything that the Olympics is supposed to be celebrating, will no longer exist.
Just look at what Olympic runner Alysia Montaño said in a interview. She said that she felt "failed and betrayed" after being beaten by athlete that had been doping. Montaño even went as far to say that she felt like her career was a "farce," as she asked herself, "What am I doing out here? What's the point?"
"'What am I doing here? What's the point?'" Oliver says, quoting Montaño's words. "She's a world class athlete, and she was left feeling like anyone who paid for a ticket to Now You See Me 2."
Oliver's great joke aside, that situation is incredibly disheartening. Athletes who are honest and hardworking should never have to feel this way, and we cannot just sit by and let it happen anymore. It's wrong, and it needs to be changed.
Watch John Oliver break down the major problems caused doping in sports and how we can best combat them in the Last Week Tonight video below:
[Photo via YouTube]