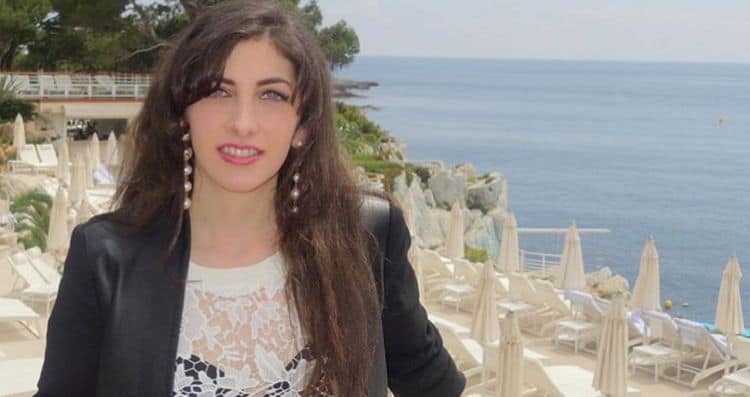 In 2014, drummer Lena Zawaideh was fired from the band Bad Things. No big deal, you're probably thinking- bands do, after all, occasionally shake up their lineups. Turns out, it was more than just a shakeup. In 2016, Zawaideh revealed her firing came off the back of her refusal to cut her hair- a demand issued by bandleader, Olympic snowboarder Shaun White. In a startling twist, Zawaideh also alleged she had been subject to serial sexual harassment by White, who had forced her to watch pornography, controlled how she looked and sent a constant stream of sexually explicit text messages and photographs. At the time the allegations surfaced, Zawaideh's story went largely unnoticed. After settling the case out of court for an undisclosed sum, White continued to enjoy a successful career, even earning another gold medal at the 2018 Winter Olympics in PyeongChang. In the wake of the MeToo# movement, Zawaideh's claims have been revisited. White's dismissal of her allegations as "gossip", it seems, no longer stands up in the new social landscape of 2019. To learn more, keep reading.
1. She planned on becoming a doctor
Before she fell in love with music, Zawaideh planned on becoming a doctor. Her dreams of whiling away her 20's at Harvard Medical School changed when, at the age of 11, Zawaideh finally managed to convince her mother to buy her a drum kit. She promptly fell in love with the instrument, and her medical ambitions were quickly forgotten.
2. She'd played in bands before Bad Things
She may be best known for her work with Bad Things, but Zawaideh had already honed her craft with several other bands before completing Bad Things line-up of Shaun White and Anthony Sanudo. One of her earliest bands was a heavy metal group she formed with her brother. Despite all her earlier efforts, however, it wasn't until joining forces with Bad Things that she got her big break.
3. She was the main writer for the band
As well as being the drummer for Bad Things, Zawaideh was its key writer. "I mainly write like vocal melodies but it's not like one main person. I love writing vocal melodies. There are just different styles to everybody," she's explained.
4. She's publicly praised White in the past
Before coming forward with her allegations of harassment in 2016, Zawaideh had spoken on several occasions about her respect for White's devotion to the band. "If he broke both of his legs tomorrow, all he'd want to do is be with his guitar, be with the band," she said. "He loves it just as much as his sport and he shows that whenever he's with us. He brings the Olympic drive into this band which we so need. It's awesome".
5. Her allegations first surfaced in 2016
While Zawaideh was fired from the band in 2014, it wasn't until 2016 that she filed her court case. "I am pursuing this case because women should not have to tolerate harassment at work," she told of her decision to pursue the case. "Shaun White should not be allowed to do whatever he wants just because he is famous. Although I am embarrassed to have been treated this way, I cannot sit by and watch him do this to other women."
6. She was only a teenager at the time of the harassment
In the court papers, Zawaideh claimed that she had been subject to the "darker, misogynistic personality" of White during her 7 years with the band. Among the list of allegations were claims that White had forced her to watch hard-core pornography of a disturbing nature that included " videos sexualizing human fecal matter." She also alleged that White forced her to watch "Church of Fudge", a hardcore pornographic film "involving a priest, a nun and fecal matter." He also, according to the allegations, attempted to kiss Zawaideh, sent her sexually explicit text messages and pictures, stuck his hand down his pants than "stuck his hands in her face trying to make her smell them." At the time, Zawaideh was only 17 or 18 and felt compelled to go along with White's activities out of fear of being dropped from the band.
7. She claimed White controlled her appearance
White's tyrannical rule over the band and its members extended to controlling Zawaideh's appearance and style choices. He demanded she wore revealing and provocative clothing, abandon her trademark red lipstick and would reprimand her if she ever wore comfortable or casual items. The final straw came when he sent her a series of text messages demanding she get a haircut. Her refusal so angered White that at the end of Bad Things 2014 tour, Zawaideh was fired from the band.
8. She sued for loss of wages
In addition to her allegations of sexual harassment, Zawaideh also contended that White had withheld wages. During the papers filed for the court case, Zawaideh alleged White had deliberately and illegally withheld her $3,750 monthly retainer from September 2013 until August 2014.
9. She thought White was strange from the beginning
Zawaideh had suspicions about White from the beginning. "He started off strange, his humor was always strange," she shared in an interview with Page 6. "He drank a lot and would get weird and then have to apologize the next day," According to Zawaideh, White seemed to relish getting a reaction and testing just how far he could push people. "I don't know why, but every time he saw that I was uncomfortable with something, he would just keep going just to be like, 'Can I break her?" Zawaideh went on to say. "That's not acceptable for an employee, which I was."
10. She's still active in music
Zawaideh's Bad Things days may be behind her, but that hasn't stopped her from pursuing her interests in music. While she was still in the group, Zawaideh started learning about music production software in a bid to expand her understanding and skills in the industry. Since leaving the group, she's finished her degree, written extensively, and made strides with her new band, NightPulse. Describing how the band's name came about, Zawaideh explained "The name reflects my sound. 'Night' expresses the dark and moody qualities. 'Pulse' is the dancey rhythmic element. They're conflicting ideas, but they blend together beautifully."