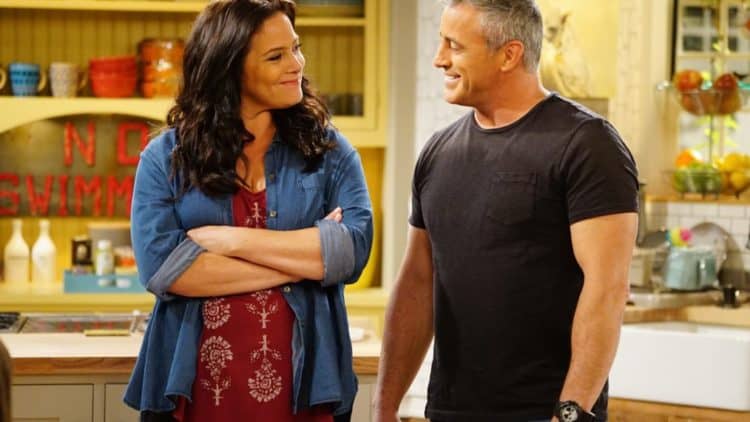 Liza Snyder may not be a household name, but she's still had a pretty impressive career. Let's face it, longevity isn't an easy thing to accomplish in the entertainment world. Still, Liza Snyder has managed to do it. Since making her debut in the early 90s, Snyder has had several main roles and gotten the chance to work with some big names. She is most well-known for being in shows like Sirens, Yes Dear, and most recently, CBS' Man with a Plan. No matter what the role, Liza Snyder always brings a high level of confidence, talent, and professionalism. Keep reading for 10 things you didn't know about Liza Snyder.
1. She Comes From A Creative Family
Liza Snyder isn't the only person in her family with a love for the arts. Her mother is a singer and songwriter and her maternal grandparents were Betty Furness and Johnny Green. Betty Furness was an actress who appeared in more than a dozen films during the 1930s. Johnny Green was an Academy Award winning composer who was inducted into the Songwriters Hall of Fame in 1972.
2. She Studied Acting In New York
Liza Snyder was born and raised in Massachusetts, but she eventually moved to New York City to pursue her career in acting. She studied at the Neighborhood Playhouse School of the Theatre and learned under the legendary Sanford Meisner.
3. She's Passionate About The Foster Care System
Throughout her career, Liza Snyder has managed to keep most of her personal thoughts and opinions out of the spotlight. However, one cause that she has been vocal about is foster care. In 2016, she recorded a video for the CBS Cares series that talked about the importance of providing support for foster children.
4. She's Known Matt LeBlanc For More Than 20 Years
Have you noticed that Liza Snyder and her Man with a Plan co-star, Matt LeBlanc seem to have a strong connection? That's because the two have known each other for well over 20 years. According to Snyder, she and LeBlanc have "known each other since before "Friends," before obviously anything I ever did. We were just struggling actors back in the day and we used to have kind of mutual friends. So there was a familiarity there. And then when he was on "Friends," I was on "Jesse," which were the same producers, Bright/Kauffman/Crane. So you know, we weren't the best of friends but whenever we'd see each other it'd be nice to see each other"
5. She's Never Been Married
Liza Snyder is currently single and the actress has never been married. In fact, her entire dating life has been kept out of the public eye. She hasn't been vocal about why she's chosen not get married, or if she hopes to eventually tie the knot in the future.
6. She's A Dog Mom
Liza is the proud mom of not one, not two, but three adorable little fur babies. Her dogs are a very important part of her life and she enjoys spending time with them when she's not on set. Cat people don't fret, though. Liza also has an cute pet cat.
7. She Loves Classic Cars
Most people would probably assume that someone working in the entertainment industry would want to drive the latest and greatest car. But Liza Snyder prefers to drive a vehicle with a bit more character. She owns a 1965 Ford Mustang Fastback.
8. She Has A Page Dedicated To Her Feet
Lots of people are fans of Liza Snyder's acting ability, but there are also a lot of people who are fans of her feet. That's right, there is an entire page on Wikifeet dedicated to Snyder's feet. Many of the images are still shows from scenes in Man with a Plan.
9. She Likes To Have Fun On Set
Having a job is a good thing, but having a job you love is even better. Liza Snyder has a deep love and respect for the acting craft, but she also likes to have fun when she's working. One of her favorite things about being on Man with a Plan and working alongside Matt LeBlanc is that she's able to have fun every time she's on set.
10. She's Only Been In One Feature Film
Liza Snyder has appeared in nearly a dozen TV shows during her career. She's also been in a couple of made for TV movies. However, she's only been in one feature film, the 2000 drama, Pay it Forward. There's no info on whether or not she plans to do any more film roles.