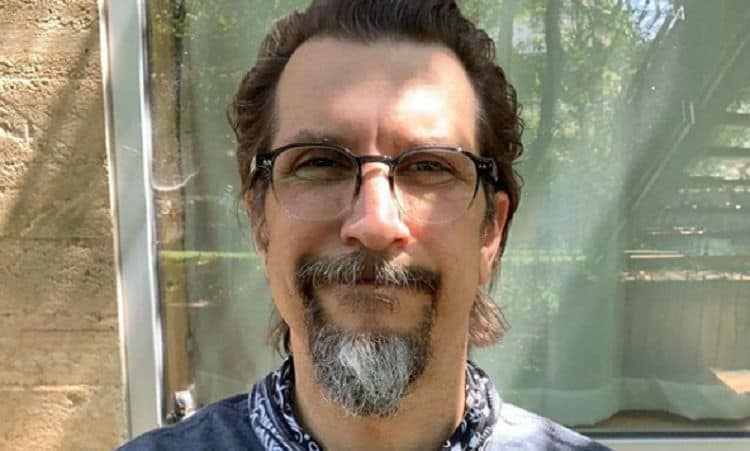 Being cast in a main role on a long running series is something that every actor dreams of. For Lucky Yates, that dream has come true. For the last 10 years, he has been the voice of Archer's Dr. Krieger. In that time, he's been in over 100 episodes of the series. Through the role, he has built a fan base that includes people all over the world. But while voice acting is what he's best-known for, it's not the only thing he can do. He has also had a few live action roles over the years. Lucky's career is proof that quantity over quality can be a major key to success in the entertainment industry. Continue reading for 10 things you didn't know about Lucky Yates.
1. He's Always Wanted To Be An Actor
For many people, knowing what they want to do with their lives is a never ending journey. However, for Lucky, the journey started and ended when he was still a kid. From an early age, he knew he wanted to become an actor. He told Hobo Trashcan, " I think it was in first grade we had to write a little paragraph on what you want to be when you grow up and it was "actor." The same thing when we had to do it in the second grade. I've never really wanted to do anything else and don't really know that I have any other marketable skills. It's kind of the only thing I'm suited for."
2. He's Very Interested In Puppetry
During the 90s, Lucky developed an interest in puppetry and eventually got a job at the Center for Puppetry Arts in Atlanta. While working there he got the opportunity to audition for some work as a puppeteer. In 1999, he earned a role in The Adventures of Elmo in Grouchland.
3. He's Was Friends With Amber Nash Long Before Archer
After working together for more than a decade, it makes sense that the cast of Archer would have formed a good bond. But for Lucky and fellow Archer star, Amber Nash, their bond began way before Archer came about. The two actually met during the 90s at a local theater company in Atlanta called Dad's Garage. Through working there, they met Matt Thompson and Adam Reed who created the show Frisky Dingo and cast both Lucky and Amber. Although Frisky Dingo was short lived, Matt and Adam went on to create Archer, and the rest is history.
4. He's Not Afraid To Share His Political Views
Lots of people in the spotlight shy away from sharing their political views out of fear that it could alienate some of their fans and hurt their careers. Lucky Yates isn't worried about that at all though. He has never been afraid to share his political views and speak out on the causes he believes in. He has openly shown his distaste for president Trump and is a proud supporter of the fight to end racism.
5. He Does Improv Every Weekend
Voice work is what pays the bills, but improv is something that will always have Lucky's heart. He is still active with Dad's Garage where he does improv work on the weekends. He told Crooked Llama, "We do scripted work, but it's all original scripted work that we write. All of our work is self-generated but improv is at the core of everything we do. Without fail, we do improv several nights a week. We never close!"
6. He's Done An AMA
Lucky is the type of actor who loves to interact with his fans and he's all about keeping the Archer community fun. In 2015, he did participated in an Ask My Anything (AMA) on Reddit where fans got the opportunity to ask him anything they wanted. By the end, he's received over 2,000 questions.
7. He Likes To Do Movie Reviews
In addition to being an actor, Lucky is also a fan of TV and movies. He and his friend, Alex Beckom, enjoy reviewing some of the things they've watched and sharing their opinions with their followers on Instagram. If you love hearing people's thoughts on different projects, his Instagram is definitely the place to be.
8. He's Originally From Detroit
Lucky doesn't like to share too much information about his personal life, but we do know that he was born and raised in Detroit. He briefly lived in New York after college but decided to move to Atlanta. He has lived in Atlanta since then and now considers it home.
9. He Studied Theater
Voice acting may be something that Lucky fell into, but he is a classically trained actor. He attended Wayne State University where he studied theater and earned a bachelor's degree. He is grateful for the experience he gained and lessons he learned while in college.
10. His Dad Gave Him The Nickname Lucky
Lucky's real name is Matt. The name Lucky actually came from his father during a conversation with his parents. At the time, Lucky was looking for something to use as a stage name and asked his parents if they had any ideas. His father eventually suggested Lucky and the name has stuck with him ever since.