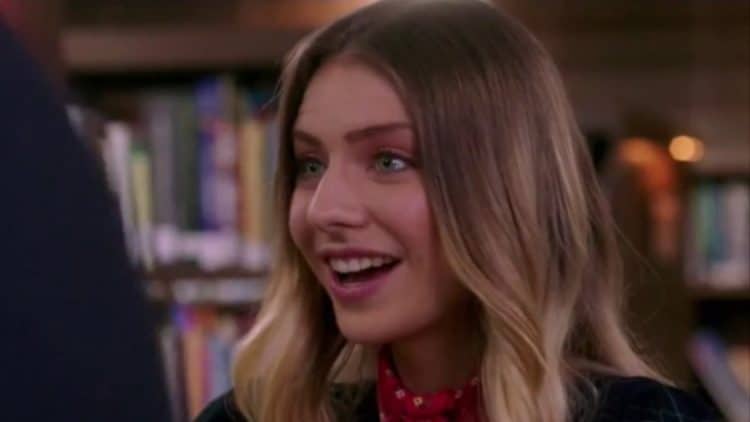 Maddie Phillips made her on screen debut in 2013, and she's been on a wild ride ever since. She has earned more than three dozen acting credits while establishing herself as an up and coming star everybody should be keeping an eye on. Her talents eventually brought her to a leading role in a new Netflix series called Teenage Bounty Hunters. In the show, she stars opposite Anjelica Bette Fellini as a teenager who secretly starts working as a bounty hunter to help pay for damaging her father's truck. As you might already be able to tell, the show is funny and exciting – and Maddie's performance is stellar.  Keep reading for 10 things you didn't know about Maddie Phillips.
1. She's From Canada
From an early age, Maddie got the chance to experience what it's like to live in two different countries. She was born in Vancouver and spend the first team years of her life there. At that point, she and her family relocated to Australia where she lived for many years. While in Australia she attended an all girl's school.
2. She's A Big Harry Potter Fan
Maddie is a very big Harry Potter fan and has been since she was a child. During an interview with Just Jared she said, "Growing up I listened to Harry Potter audiobooks like my entire life depended on it. I listened to it when I woke up, on the way to school, on the way home and while I fell asleep."
3. She Loves To Have Her Picture Taken
If you take a quick scroll through Maddie's Instagram photos, you'll get the impression that she is a model, however, she doesn't like to think of herself that way. She told Nerd Alert News, 'Thinking about it as modeling doesn't really feel right though strangely. What I really enjoy about having my photos taken is collaborating with creative people and making something that evokes some kind of meaning, whether it's a little serious or just kinda funny."
4. She Loves Nature
There are lots of people who take nature and all its beauty for granted, but Maddie Phillips isn't one of those people. She feels a strong connection to nature and loves spending time outdoors taking it all in. After a hard day at work, there's nothing better than stepping outside and breathing in some fresh air.
5. She Was Tested For Epilepsy As A Child
As a child, Maddie spent a lot of time zoning out and day dreaming. It eventually became so frequent that doctors thought she might have epilepsy. She told Just Jared that she was tested for the illness twice and had to spend a week in the hospital each time. Fortunately, the tests came back negative.
6. She Was A Soccer Player
In addition to her love for acting, Maddie has always been a very active person. She was very involved in sports grew up playing soccer for about ten years. Although her days as a competitive player may be over, Maddie still has fond memories of her days on the field.
7. She's Always Loved Acting
Maddie developed an interest in acting at a very young age and it didn't take long for her to realize that it was something she really wanted to do. She applied for the acting program at Capilano University in Vancouver and though she was accepted, she decided not to attend. Instead, she hired an agent and started taking steps towards her professional career.
8. She Likes To Draw
Maddie has always been a very creative person and she loves the arts in all their forms. She is a talented artist who enjoys painting and drawing when she has the time. Not only is creating art a great way for her to express herself, it's also a nice way to unwind. She often shares her work on Instagram and
9. She Enjoys Poetry
Poetry is also on the list of things Maddie loves. There's something about a good poem that can make you see things differently or think about things you've never thought about before. One of her favorite poems seems to be Nayyirah Waheed whose 2013 book, Salt, has already been dubbed a modern classic.
10. She Appeared In Supernatural
If you feel like you've seen Maddie's face somewhere before, it's because you probably have. She appeared in two episodes of the popular show, Supernatural one in 2015 and another in 2018. Getting the chance to be on Supernatural was an extra special opportunity for Maddie because the show filmed in her hometown of Vancouver.