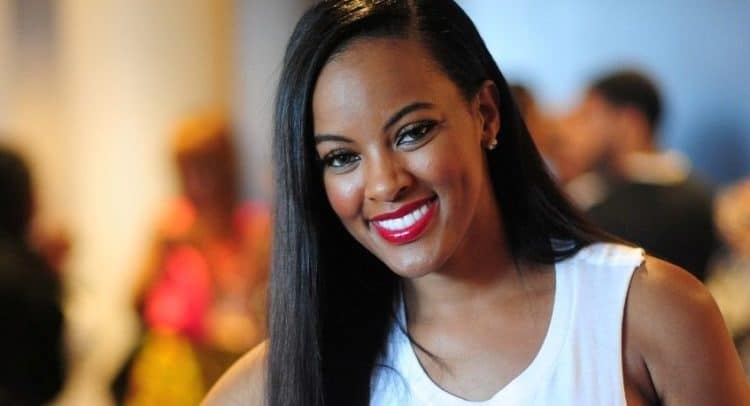 If you're a fan of reality television or you really enjoy watching the NBA and knowing everything there is to know about the players when they're not on the floor, you might have heard of the name Malaysia Pargo. Most people that are familiar with her know her from the reality television show, Basketball Wives LA. Married to former NBA player Jannero Pargo (up until 2014, that is), she appeared on 27 different episodes of the show over the course of four seasons. Interestingly enough, she continued on with the show through 2015, one full year after she had divorced Pargo and gotten a massive divorce settlement in the process.
All that being said, there are still a lot of things that most people don't really know about her. Aside from being on that particular television show and a few talk shows, she's managed to fly largely under the radar. If you want to know more, keep reading to find out some things about her that you probably didn't already know.
1. Her real name isn't Malaysia
This is something that you could probably have guessed even if no one has ever told you. After all, celebrities from all walks of life typically change their names. Although she's never really explained why she changed her name, it is fairly well known that her real first name is Laquisha, not Malaysia. What she hasn't ever explained is why she decided to go by a different name, nor does she really need to explain it. Whatever the reason might be, it's a personal decision and that should be enough for everyone else. Maybe she just doesn't want fans invading her private space when she's not on camera.
2. She's from Compton
A lot of people don't really know where she's from, although she's never made an effort to hide it for any reason. Why would she? For anyone that watched the reality television show that she was on for a number of years, it was a subject that came up a couple of different times, at least. If you ask her, she'll probably tell you she's from Compton, California. This is a town that has a somewhat tarnished reputation, frequently known as a very rough town to grow up in. It's important to remember that there are some aspects of that reputation that are true but that's not what the entire town is about. Those who are from there know that like anything else, there's more than one side to the story and as in all things, there are several layers to it. It's not a one-dimensional thing. She's actually quite proud of the town she calls home and she's not the least bit ashamed to defend it if anyone decides to openly criticize it.
3. She can get mad, really mad
It sounds funny if you only say that she can get angry, because every person on Earth has the potential to get angry. Even the sweetest, kindest and most calm individual on the planet can and will get angry when pushed into certain situations. That being said, she has a real temper on her but it's something that people don't see very often. You have probably heard that phrase in the past that you should always watch out for the quiet ones because when they do finally go off, it's a real spectacle. That would be true in her case. This isn't meant as a slight in any way at all, merely that those who take the longest to get angry often get the angriest when they are finally pushed to that point.
4. She lost her brother
Although she doesn't speak about it often, she has spoken about it openly in the past. She lost her brother when he was just 20 years of age. Although she doesn't frequently go into a lot of detail, it is known that he was shot by a police officer in Riverside, California. She also has spoken of the pain of losing a brother and how that has affected her throughout her life. For anyone who has experienced loss, no matter how it came about, this is something they can identify with. Losing someone you love is never an easy thing and the pain never really goes away. You just learn to live with it because you have no other choice but to keep going.
5. She's been fearful of police ever since her brother was killed
She's also spoken about being fearful of police officers since her brother was killed. The truth is, her fear got to the point that it was adversely impacting her in her daily life. Fortunately she made the decision to do something about it and reached out to a police officer who was active on social media, asking if she could meet with him and have a very open and honest conversation about her fears. He agreed and it has reportedly helped her deal with that fear in a more positive manner.
6. She hasn't always gotten along with her castmates
This probably comes as no surprise. Reality television shows like Basketball Wives LA is not something where everyone gets along and has a good time with one another. In fact, the reason most people choose to watch these types of shows is because of the drama that goes on in them. Some people have even suspected that the shows are largely scripted so that there will be even more drama and thus, more viewers. Whether or not that is true is debatable, but it is known that she hasn't always gotten along with her castmates. At times, the tension between them was not only tangible, but very real off camera as well.
7. Despite that fact, she has tried to smooth things over
She has made a lot of effort to reach out to those that she didn't really get along with while she was on the show and make things right between them. This takes a lot of courage on her part because it's never easy to reach out to someone that you haven't gotten along with and try to make things better, largely because you don't know how it's going to be received. It's not really known how successful her efforts were, but at least she tried.
8. She doesn't want to say why she got a divorce from her husband
You know how it is when you're in the public eye. People have a tendency to think that they have a right to know anything and everything about you and that you have no right to any privacy whatsoever. It's rather ridiculous if you think about it. If you were to put yourself in the position of a celebrity, imagine what it would be like when your every move is being documented, more often than not unfairly. This was the case when she filed for divorce. Despite that fact, she has made it a point to refuse to explain to anyone why she filed for divorce and she doesn't need to. It's not really anyone else's business to begin with.
9. She also filed for sole custody
What little information is known is that she also filed for sole custody, giving her ex-husband general visitation rights. She also says that she still loves him and she hopes for only the best things for him so whatever happened between the two, it still wasn't enough to break that bond of love, which is undoubtedly the strongest bond that anyone will ever experience.
10. She's her own person
This might sound cliche but it's true. She's made a habit from doing things her own way and she doesn't let other people push her around or tell her what she should or shouldn't be doing. That's hard for anyone to do on a daily basis and it's even harder when you're in the public eye all the time. Kudos to her for refusing to let someone else make her choices for her, no matter what the cost.