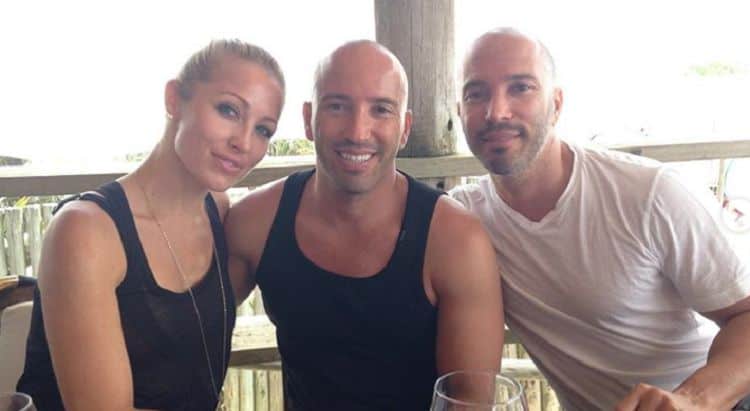 During the first season of Netflix's Selling Sunset, Mary Fitzgerald quickly became a fan favorite. Her combination of talent, intelligence, and wit make it easy to see how she's had such a successful career in real estate. Although working as a real estate agent can be difficult and tiresome, Mary has found a great team to help her through the bumps in the road. She has been working at the Oppenheim Group for about six years, and together they've some some of the nicest houses in the Los Angeles area. Keep reading to learn 10 things you didn't know about Mary Fitzgerald.
1. She Used To Work In New York
Mary may look really young, but don't let that fool you. She knows exactly what she's doing. Her real estate career includes plenty of experience from both sides of the country. Prior to moving to Los Angeles, she also worked as a real estate agent in New York.
2. She Has A Son
This may be hard to believe, but Mary has a son named Austin who is in his early 20s. Despite her busy schedule, Mary always makes time to be there for her son. During the first season of Selling Sunset, Mary caught a lot of flack because her boyfriend is only a few years older than her son.
3. She's Engaged
Mary's relationship with Romain Bonnet was a huge part of her story line during season one of the show. Aside from their age difference, some of the other cast members were concerned that their relationship just wasn't healthy. However, when Romain proposed, Mary said yes. They haven't announced whether or not they've already gotten married, but either way I'm sure it will become a part of their storyline for season two.
4. She Has Two Sisters
Family is important to Mary and she has a close relationship with both of her parents and her siblings. No matter how successful she gets, she's intent on keeping a strong bond with her loved ones. Mary is one three children and she her two sisters. One of her sisters owns a candle shop in Indiana.
5. She Lived In London
For Mary, one of the best things about working in real estate has been the ability to experience new things. According to her LinkedIn profile, "In 2011 she moved to London, where she worked for Candy & Candy, located in Knightsbridge and well known for their real estate project at One Hyde Park."
6. She Studied At Ball State
From 1998 to 2001, Mary attended Ball State University in Indiana. Her LinkedIn page doesn't say what she studied or if she graduated. However, judging by the dates she attended, it appears that she left school during her third year.
7. She Loves To Travel
Mary is the type of person who loves to explore new places, and luckily she's been able to do just that. She's done quite a bit of traveling over the years and she's visited some beautiful destinations. Some of the places she's been to include France and Fiji. She has also schedule a trip for Bali for this year, but unfortunately she wasn't able to go due to COVID-19
8. She Finally Got A Diamond Engagement Ring
It's no secret that most women can't wait to show off their engagement ring. However, a scandal quickly ensued when it was revealed that the stone in Mary's engagement ring was a Moissanite instead of a diamond. Fellow cast member, Davina Potraz commented on the ring saying, "I was kind of shocked that it's fake. I would rather have a real ring, me personally, I think most of the girls probably feel the same way." Mary insisted that the ring was only temporary, and it looks like she was telling the truth. In April of 2019, Mary uploaded a picture to Instagram showing her followers that she had finally gotten a diamond ring.
9. She Likes To Workout
Mary is almost 40-year-old, but you'd never be able to tell. That's because she is committed to keeping herself in the best shape possible. Mary likes to work out regularly and she's all about making healthy eating choices.
10. She Enjoys Hanging Out By The Water
When Mary isn't busy with work, you can probably catch her soaking up some sun in her bikini. She loves to spend her free time relaxing by the pool or sitting in the sand by the ocean. Fortunately, she lives in the perfect place to do both of those things.