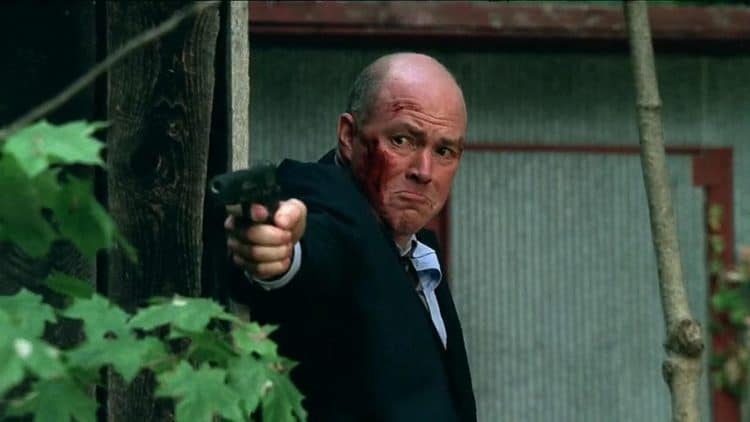 Michael Gaston is an American actor who has starred in some of the best-known shows in the United States. He also appeared in several movies throughout his career. Here are ten things about him that you may not know.
1. He Was Born In Walnut Creek, California
He was born in the city of Walnut Creek in California. The city is located in the San Francisco area of the state. It is a city that has grown quickly in terms of population but Gaston no longer lives in this area. He and his wife now live in New Jersey. His wife is a playwright and so in some ways it makes more sense for the family to live in a location that is closer to Broadway.
2. He Studied History At UC Davis
When he graduated from high school he decided to attend college and enrolled at UC Davis. He gained a BA in History as this was a subject that had always interested him. It was after he had completed this degree that he decided to pursue a career in acting. He went on to complete his MFA which he studied at New York University. This course gave him a lot of knowledge and experience that he has been able to use throughout his career.
3. He Has Worked With Tom Hanks Several Times In His Career
There have been a number of occasions when he has worked alongside Tom Hanks. They starred together in the movie Bridge Of Spies and they have also acted together in a theater production Lucky Guy. The Internet Broadway Database confirms that the show ran for three months in 2013 and that it was performed at the Broadhurst Theater. This play marked Hanks' Broadway debut but Gaston was already very experienced in theater work by this point.
4. He Has Starred In Broadway And Off Broadway Shows
As well as his work in TV and movies, he is also known for his theater work. He has performed in several productions that have taken place both on and off Broadway. Theater work is something that he intends to keep doing and his next role is in a production of Coal Country. Playbill have confirmed that Gaston will star in this play and that it will start showing at the Public Theater's Anspacher Theater in February 2020.
5. He Supports Tottenham Hotspur Football Club
He is a supporter of the British football team Tottenham Hotspur, who are based in London. He shares his love for the team on his Twitter page. There does not seem to be any reference to American sports teams on the page, which some fans consider unusual since he has lived in the United States for his whole life. He may not get the opportunity to attend many games live but matches from the English Premier League are shown on US TV.
6. He Has Appeared In Single Episodes Of Many Popular Shows
Gaston has a face that many people will recognize because he has appeared in many popular shows. However, for a lot of these shows he has only appeared in a single episode. This means he has had the opportunity to appear in some of the most popular shows on TV such as How To Get Away With Murder, Elementary and The Sopranos. He has had recurring roles in many other TV shows such as Prison Break, Blindspot and Jericho. His work in TV spans back to the early 1990s.
7. He Has Had A Very Hectic Schedule At Times
There are times during his career when he has had a very hectic schedule. He told Media Mikes that he was filming Unforgettable and The Mentalist at the same time which would have been a busy time anyway. However, it was made harder by the fact that The Mentalist was filmed on the West Coast, whereas the filming for Unforgettable took place on the East Coast. This meant that he had to film all his scenes for one show in a couple of days before flying to the opposite coast to do the same for the other show.
8. He Is Married With Two Children
He is married to the playwright and television writer Kate Fodor. The couple have been married for several years and they have two grown up children together. The couple are very happily married and although they work in the same field, they have not worked on that many projects together. One of the most notable projects that they have worked on together was the play Fifty Ways which ran in 2012. This was the inaugural commission of new plays by the Chautauqua Theater Company and it also gave the couple a chance to work with their good friend Vivienne Benesch who Gaston has met when they were both studying at NYU.
9. He Is A Vocal Critic Of President Trump
Gaston often uses his Twitter account to criticize President Trump. He has made it known that he does not agree with many of the policies that Trump has introduced throughout his term in office. He has also spoken out about the fact that he does not agree with the way Trump speaks about women and ethnic minorities. He is not the only actor to feel this way and he often re-tweets comments that have been made by others whose remarks he agrees with.
10. He And His Wife Are Supporting Elizabeth Warren For President
He is supporting Elizabeth Warren in her bid to become President in 2020. He has revealed on Twitter that he has signs that show their support for Warren on their front lawn. As the election date of the next president draws nearer than it is likely that the couple will be even more outspoken in their support. It is not unusual for celebrities to use their fame in order to gain attention for the candidate that they are endorsing. Warren also has the support of many other actors including Rosie O'Donnell and Scarlett Johansson.