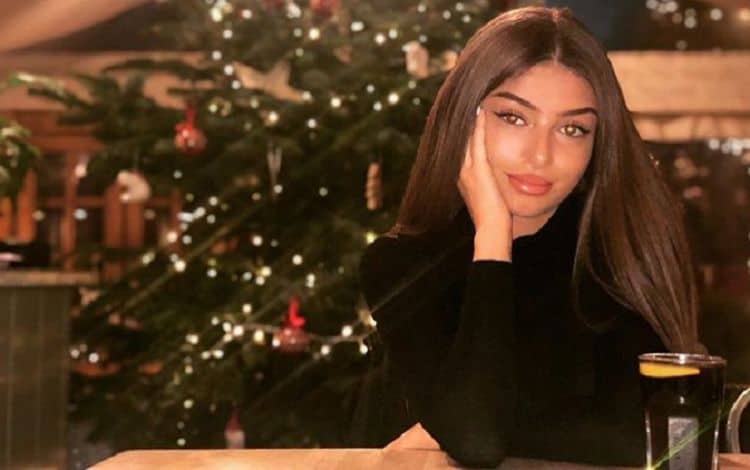 At just 21-years-old, Mimi Keene is already strutting her way down the path of success. The young actress broke onto the scene with her role as Cindy in the British TV series, EastEnders. Since then, she has gone on to land several other roles, most notably a starring role on Netflix's Sex Education.  She has quickly become a fan favorite among viewers, but if you haven't seen the show you may not be familiar with Mimi or her talent. Since we have a good feeling she's headed to the top, we thought now would be the perfect time to get to know her. If you want to be able to brag about how you knew all about her before she became an A-lister, here's your shot. Keep reading for 10 things you didn't know about Mimi Keene.
1. She Joined Royal Court Theater In 2010
Royal Court Theater has been a fixture in London for decades. The building itself has operated as a theater since the 1880s. Mimi Keene joined the Royal Court Theater back in 2010 when she played the role of Janey in the play Kin. This opportunity was Mimi' professional acting debut.
2. She Loves Small Dogs
Finding out someone is a dog lover automatically earns them extra points in my book. Small dog lovers? Let's keep the points coming. Mimi Keene is a huge small dog lover and her Instagram is filled with pictures of her holding adorable little dogs. She appears to own at least two small dogs and she enjoys exploring the world with them.
3. She Enjoyed Playing A Bad Girl
Mimi's character on the EastEnders (Cindy) was what most people would call a troubled teen. Not only was she always up to no good, but she had no remorse about any of her bad behavior. While some actors may have been nervous about playing that kind of character, Mimi Keene loved it. During an interview with the Mirror, Mimi shared that her role as Cindy was "fun".
4. She Was Born And Raised In England
Mimi was born in London and raised there as well. It can be a little difficult for actors and actresses from across the pond to break into the American entertainment industry, but Mimi Keene is already on her way to becoming well-known in the United States as well. Her role on the Netflix series, Sex Education, is really helping her reach a wider audience.
5. She Attended The Italia Conti Academy of Theatre Arts
While still living in London, Mimi Keene studied at The Italia Conti Academy of Theatre Arts.  She was a student there from 2009 to 2014 where she learned how to hone her skills and prepare herself for a professional acting career. The school has become internationally known and boasts several famous alumni including Russell Brand.
6. She's Been Nominated For Soap Opera Awards
Mimi Keene may be somewhat of a newcomer, but her hard work is already getting noticed. During her time on the EastEnders, she was nominated for two awards: The British Soap Opera Award for Best Young Performance and the Inside Soap Award for Best Young Actor. Unfortunately, Mimi didn't win either award but it's still an honor to be nominated so early in her career.
7. She's Friends With Her Co-Stars
Anyone who has co-workers undoubtedly spends a lot of time around them. While having an office buddy is common, lots of people aren't interested in spending a lot of time with their co-workers outside of work. Mimi Keene feels differently though. She has developed very strong relationships with her co-stars on Sex Education and they seem to have a genuine bond outside of the show.
8. Mimi Is Her Real First Name
Mimi is usually a nickname for all sorts of names, but in Mimi Keene's case it is her full first name. Although I wasn't able to track down any information on why her parents chose the name, it was definitely a choice that fits her well. Plus, Mimi Keene has a nice ring to it when it comes to a name with some star power.
9. She Likes To Keep Her Personal Life Low Key
Being a celebrity has a lot of perks, but one of the downsides is the fact that people feel entitled to know your every move. Although it can be tough to keep your personal life out of the spotlight, Mimi has managed to do this. She doesn't share very many details about her private life. Her Instagram doesn't contain any personal photos outside of a single photo of her father which she posted to wish him a happy birthday.
10. Her Friends Are Important To Her
We've all heard stories about people who make it big and then leave their friends behind, but Mimi Keene doesn't seem to be that sort of person. She appears to hold her friendships very close to her heart. Even though she has a busy schedule she still enjoys hanging out and making memories with her friends.