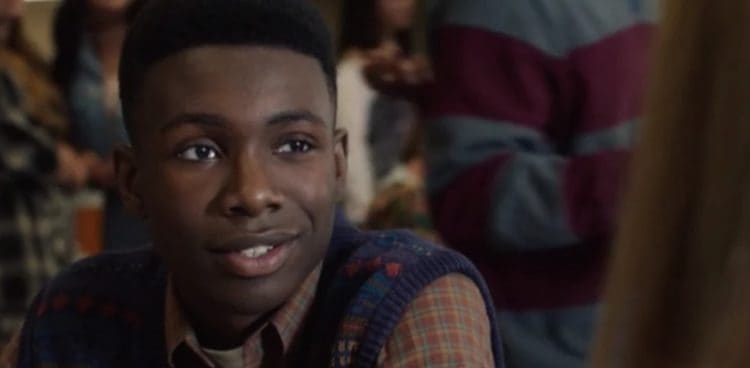 Niles Fitch is an actor who became popular in his role in the NBC television series "This Is Us." Niles has shown the world that he's a talented actor and he's made a great contribution to the success of the series that has not gone unnoticed. He's been in the acting business for a while now and has a large following of fans who enjoy hearing more about him. To help you become better acquainted with the emerging new star, here are 10 things that some fans don't know about Niles Fitch.
1. Still in his teens
Fitch was born in July of 2001. This makes him 18 years old as of the summer of 2019. He was born in Atlanta, Georgia but his supportive family relocated to New York City so he would have a better shot at pursuing his acting career. This was a good move for Niles because he was in an environment that offered a lot of good opportunities for getting experience in the entertainment industry.
2. Niles and his family have been through tough times
Niles has had some wonderful successes in his career as an actor, but life hasn't always been filled with good times and happiness. When Niles was just 12 years old, his father Frederick passed away from a medical condition called Lupus. This was a life-changing event for the entire family.
3. He was a model as a small child
Niles' career as a professional model began when he was just 4 years old. He first appeared in an ad for Parisian's back-to-school campaign. This gave him an early start in being comfortable in front of a camera. This would be just the beginning of his career in the public's eye.
4. Nigel became a stage actor in 2012
Nigel Fitch's first acting experience came in 2012 when he made his debut on stage in a production of "The Lion King" in the North American tour. He played the part of Young Simba's replacement. He went on to appear in an off-Broadway show in 2014, in the production of "Our Lady of Kibeho."
5. He moved to Los Angeles, California to pursue an acting career
After Fitch made the move to LA he found success as an actor. Until this time, he had gained some experience on the stage but had not yet had any experience in film or television. His first role was a minor part of TommyBrooks in the television series "House of Payne" in 2011. This was followed by a recurring part in the series "Army Wives" in 2013 as Deuce. In 2014 he was cast as Brooklyn in the film "St. Vincent," and in the next two years he made guest appearances in the series "Law & Order: SVU," "Best Friends Whenever," "Mistresses," and "Unbreakable Kimmy Schmidt."
6. His pattern of small roles continued until his big break
There were a few other smaller roles for Niles until he landed the recurring role in the part of Randall between the ages of 15 and 18 in the popular television series "This Is Us" in 2019. This has been a very good year for Fitch who has also appeared in "If Not Now, When?" as Michael, in "Drunk History" as Michael Patrick," and in "Miss Virginia" as Patrick.
7. He has another project in the works
Niles Fitch was cast in the role of a character named Tuma in an upcoming project titled "Secret Society of Second Born Royals." There has not been much information shared on the project other than that, but we do know that it's in the post-production stage of development. It's a Disney + movie. This gives his fans something to look forward to in the near future.
8. Nigel Fitch has received multiple nominations and awards
Fitch has been formally recognized for his talents as an actor for the past several years. In 2012 he was nominated for a Young Artist Award for Best Performance in a TV Series-Guest Starring Young Actor Ten and Under. This was for his performance in "Tyler Perry's House of Payne." The same year he was nominated for Best Performance in Live Theater-Young Actor by the same group for his work in "the Lion King," North American Tour. In 2018 he was nominated for an Ensemble of the Year award for "This Is Us from the Gold Derby Awards organization. This was followed by a nomination by the Screen Actors Guild Awards for Outstanding Performance by an Ensemble in a Drama Series for the same series and he won the award in 2019.
9. He had a talent agent when he was 3 years old
Nigel Fitch had just outgrown the toddler stage when he had his very first talent agent. He was modeling professionally by the age of 4, and he was also doing ads and commercials. By the time that he was only 7 years old, he was signed in a contract with Wilhelmina Models.
10. He's active and popular on social media
If you're a fan of Niles and you want to keep up with what's trending in his career and personal life, a good way to do so is through social media. He has an Instagram account that has been active since 2010, with 22.8K followers. He posts fairly regularly and it's a great resource for seeing photos of him in his daily activities. He is also active on Twitter. On this account so far, he has made 95 posts and he has 92.7K followers. It's a great way to learn more about him and even interact with other fans and sometimes, he will interact with fans, but you have to keep in mind that he's a very busy guy these days.