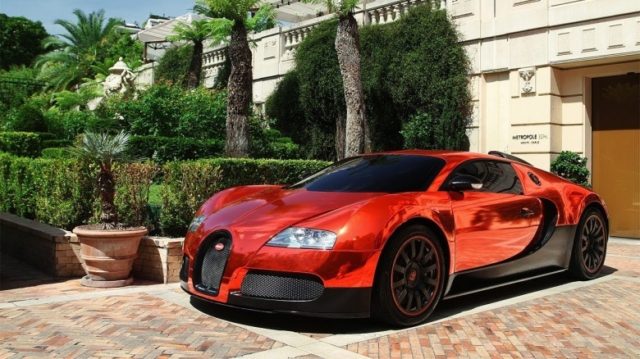 If you were a teenager in the early 2000s, there's a good chance that you remember the cultural phenomenon that was MTV Cribs. Before Keeping Up With the Kardashians, Cribs was the pop culture junkie's dream. From Melissa Joan Hart to Ja Rule to Shaquille O'Neal, it seemed like every celebrity of note had the Cribs crew through their not so humble abode. While all of the episodes featured larger-than-life living arrangements, some of the episodes were lavish enough to make guests on Lifestyles of the Rich and Famous feel like they were living in a shack.
But nothing is more outrageous than these moments.
50 Cent's Insane Opulence
50 Cent is many things: modest is not one of them. So when he first became a huge star, he set right to spending it. The rap icon was featured twice. But his second appearance, a special twenty-minute feature episode, is legendary. As he walks us through his house, he shows off every possible indulgence. From recording studios to cinema rooms to swimming pools to a "strip club area," his 19 bedroom mansion looks like someone used a cheat code on The Sims to fulfill their fantasies. And who can forget the fridge filled with nothing but Vitamin Water? But the funniest moment of the episode is when he shows off a giant walk-in closet filled with shoes and laments never having an occasion to wear the yellow ones.
John Travolta Goes Sky-High
https://www.youtube.com/watch?v=WOJ-3fWMAug
Some of the celebrities featured on Cribs were so wealthy that they didn't even need to bring the cameras into the house to show off their status. Cue John Travolta. Instead of taking us through his home, Travolta gave Cribs viewers a tour of his private jet–which he owns and flies himself. After walking through the cabin and showing off the amenities, Travolta hops in the captain's seat and flies the show to LA, which is a Cribs first.
Sum 41 Walks Us Through Their Parents' House
Not all of the guests on Cribs had huge mansions: some of them were just celebrities. And to that end, we have Canadian pop-punkers Sum 41. Drummer Stevo Jocz gleefully tours the Cribs crew through his parents' home in Ajax, Canada, giving each china cabinet and wallpaper pattern the same attention as 50 Cent gives to his shoe collection. Despite not featuring a single bottle of Cristal, the episode was memorable for reminding viewers that sometimes, fame doesn't mean they're any different than the rest of us.
Tony Hawk's Skater Paradise
https://www.youtube.com/watch?v=zsi9cp55Dfw
As if having his own video game series didn't make every skater kid want to be Tony Hawk, his crib sealed the deal. Tony's mansion was everything an early 2000s teenager wanted. Besides his state-of-the-art entertainment system (featuring a Laser Disc player and a Sega Dreamcast), he had a private stretch of California beach. As if that wasn't enough, he also had one of the most incredible swimming pools ever seen, complete with tropical plants, rocky alcoves, and waterfalls. And, of course, he had his own skate park, which explains how his son Riley is such a gifted skater.
Redman Gets a Rude Awakening
Most rappers relish in a lifestyle of excess. Gold chains, expensive cars, champagne, and parties every night. Nobody told Redman that. And it seems like nobody told him that the cameras were coming, because his place is a mess. Clothes and trash are strewn about the floor of his two-bedroom Staten Island, dishes fill the sink, and his cousin is sleeping in plain view. According to legend, Redman woke up right as the camera crew arrived, and he decided to take it in stride. The house is unkempt, but his self-deprecating humor makes the episode a legend in its own right.
Mariah Carey Gets Extra
Is anyone as big of a diva as Mariah Carey? The answer is an emphatic no. And her episode of Cribs–an hour-long special–proved it. Mariah showed off every facet of her three-story penthouse–including her lingerie closet, chandelier-decked lounge, and gold-accented bathrooms. She also changed clothes around a dozen times throughout the episode. The most extra moment of the show, however, was when she demonstrated her Stairmaster in four-inch heels. As you do.
Ja Rule Doesn't Even Live There
Ja Rule's episode of Cribs was the stuff of legend. From Cristal in the fridge to the pool party out back (Jay-Z and Michelle Rodriguez are in attendance), every part of his five-bedroom, beachfront Miami home screamed luxury. His personal chefs were heavily featured as well, famously making mayonnaise from scratch. But there's a problem: that's not Ja Rule's house. And he never got permission from the owners to film there, which landed MTV in hot water when the episode aired anyway. Ah well. As the saying goes, fake it till you make it.
And that's just the tip of the iceberg. Let me know your favorites in the comments.