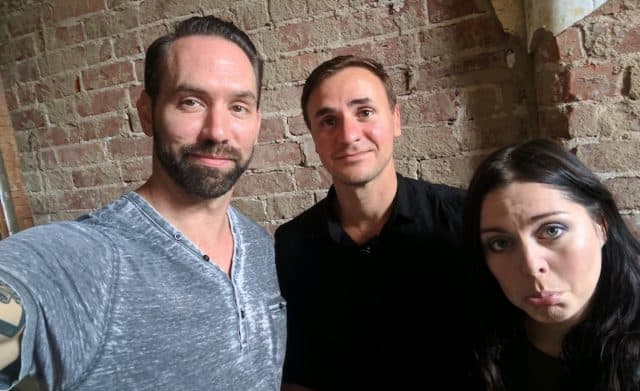 Paranormal Lockdown is a popular television show that airs on Destination America. Over the past two seasons, the two individuals that headline the show, paranormal investigators Nick Groff and Katrina Weidman, have gone to a whole host of haunted locations and spent 72 hours behind closed doors in order to investigate whether or not these places are actually haunted. Their goal is to get as much documented information as possible in order to prove that the Other Side does indeed exist. As such, they have investigated some of the most infamous locations in the United States, as well as some additional locations overseas.
During these past two seasons, the show has garnered some dedicated fans that really want to know when and if season three is going to happen. While no official start date for Paranormal Lockdown season 3 has yet been given, fans can hold on to some very solid hope that comes straight from Groff himself. It turns out that Nick Groff has tweeted about the upcoming season of the show not once, but on two different occasions.
#ParanormalLockdown stay tuned… pic.twitter.com/IMypSRcfnX

— Nick Groff (@NickGroff_) September 13, 2017
The first was a tweet merely telling fans to quote unquote, "stay tuned." The next was a picture of him, Weidman and their cameraman, Rob Saffi, who recently had a birthday. In the tweet, Groff mentioned that they had spent Saffi's birthday locked down at an undisclosed location in preparation for the upcoming season of the show. For anyone that doesn't know, it is interesting to note that Saffi is not just the cameraman for the show. He also just happened to have written the show's theme song, something that fans like almost as well as the individual episodes themselves. Obviously, that means they are filming episodes for season three.
While this is enough to give fans something to look forward to, anyone that is interested in the show would obviously like to know when it will start. Unfortunately, everyone will simply have to wait for an official start date. Hopefully, something will be announced in the near future. Since Destination America typically puts on several new shows during the Halloween season, there is some hope that a new start date for season three might be announced in the coming days or weeks. It is already known that the network is planning a large contingent of shows that center around all things haunted for its Ghostober celebration. Hopefully, Paranormal Lockdown season three will be a part of that line up.
Groff is practically a mainstay on Destination America, alternating between his shows Paranormal Lockdown and the show that typically runs during the summer months, Ghosts of Shepherdstown. The latter show just finished up a few weeks ago. In addition, Groff is easily one of the most well-known paranormal investigators in the world, not to mention one of the most respected. That fact, plus his rather easy going personality, makes him a fan favorite. It's no wonder that fans are eagerly awaiting the next season of Paranormal Lockdown, not to mention virtually anything else that Groff is involved with.